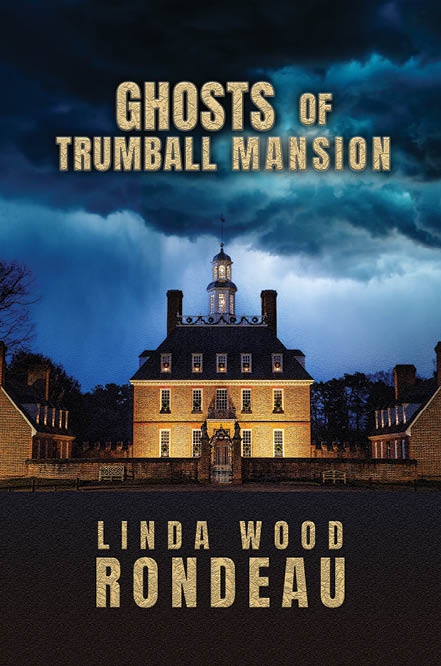 ABOUT LINDA WOOD RONDEAU
Is it possible that God will use our worst mistakes to build our best future? I believe this to be true and this truth is the heart of all my books, whether fiction or non-fiction.
I have found this to be true in my personal life as well. Though my first marriage ended in disappointment, I have been married to my current spouse for nearly forty years. Not only did God correct my mistakes, but through the struggle of single parenting, God led me to a long career in human services. Now he has called me to share this truth with you, my readers.
I am a cancer survivor and a recovering food addict, a mother, grandmother, aunt, sister, cousin, and friend, among a host of life's adventures. In each instance, God has turned my disappointments, struggles, and failures into something beautiful. Life lessons I might never have learned otherwise.
While strolling through this website, be sure to visit my blog where I feature Fiction Fridays, reviews of other authors' books, and Tuesday's Treasure, a new devotional or review of a nonfiction book. Snark and Sensibility. In addition, I write a blog for writers on the spiritual aspects of our calling … Preparing the Sacrifice.
In addition, I have two blogs on Blogger: Having the Prime of My Life (for seniors), and My Favorite Bible Verses
If you are an author and would like to have a guest spot on any of my blogs, you can find submission guidelines here:
My book page will give you excerpts and added information regarding other publications. I am always looking for reviewers. If interested, feel free to message me or email me.
WHAT READERS ARE SAYING ABOUT
LINDA WOOD RONDEAU'S BOOKS
… magical gift of words.
… not your usual romance writer.
… wise and gentle way of explaining how God moves in
people's lives
… makes the reader part of the story
… using metaphor, description, and humor, this author is
wonderful at setting a scene.
… characters that come to life
… creates quirky characters with finesse
… grabs and keeps your attention right from the beginning
… strong vibrant characters and great storylines
… doesn't fit neatly into any niche but one: Inspiring
Christian Fiction!
… great mix of love, relationships, suspense & mystery.
… perfect in writing style, story theme, and characters
… not your typical cookie-cutter romances
… themes of mystery, romance and restoration, sprinkled
with humor
… one of my favorite writers of Christian fiction
… liked the Upstate NY setting, especially in the Adirondacks,
one of my favorite places.
… surprising twists and turns in her storylines
… satisfying endings are worth every tear
… be prepared to have your attention riveted
… draws you into the story early on and keeps you there

I welcome your comments. Follow me on any of my social media listed at the bottom of this page. If you send me an email, I'll follow you back. Have a prayer request? Email me, and I will pray for you.
SPEAKING
As a former Toastmaster, I am available to speak to your group. For suggested fees and topics of interest as well as contact information refer to my speaker page.
This site also contains information about my writings, where you may purchase them, what they are about, and sample pages.
GOD LOVES YOU
As you peruse this site, I hope you will gain an understanding of God's love for you. In His mercy and with His Grace, your worst past will become your best future.
Need assistance with your manuscript? I am a freelance writing consultant. The First Hundred Pages
Privacy Policy: Please note that when you sign up for my blog or newsletter, your information will be kept secure and will be shared with no one else except as legally required by U.S. and International law. You can unsubscribe from the newsletter or blog at any time.
READ A SAMPLE FROM LESSONS ALONG THE WAY
ADVERSITY: THE CORE OF STRENGTH
READING: Nehemiah 6:16-19
Blessed is a man who perseveres under trial; for once he has been approved, he will receive the crown of life which the Lord has promised to those who love Him (James 1:12 NASB)
Conflict. Conflict. Conflict. That's the mantra of the fiction writer. Take your characters, make them uncomfortable, and turn up the heat. Like an overtaxed character, we wonder why life must be so complicated. Can't we just finish out our days on a warm sunlit beach, stretched in our lawn chairs? No job hassles, no family issues, no teenagers to worry about?
As much as our human nature detests the uncomfortable, opposition is a good thing. It heightens our awareness and drives us from our complacency. God allows adversity in our lives, not to relish in our discomfort like the twisted mind of an overzealous author, but rather God uses adversity to enhance our lives. For when we look back, we can say, "Not of might, nor by power, but by His spirit" (Zechariah 4:6 KJV).
Such was the case with Nehemiah, an Israelite prophet during the period of Babylonian captivity. Nehemiah was the king's cupbearer. In this position, Nehemiah put his life on the line. He must test the wine before giving it to the king to make certain the drink had not been poisoned. Definitely overqualified for his position, but Nehemiah was educated and sensitive. He might have better served the king as a scholar or advisor. But instead of grieving about his underappreciated status, he served the king faithfully and won his favor. When Nehemiah became burdened with the condition of his homeland, his countenance changed, alerting the king to his troubled state … though Nehemiah said nothing. After hearing his concern, the king permitted Nehemiah to return to Jerusalem. In addition, the king provided provisions for the enormous task of rebuilding the wall.
Yet Nehemiah's challenges had only begun. There were those who viewed a renewed Jerusalem as a threat to acquired power. They hinged a four-pronged attack against Nehemiah's vision: physical, mental, social, and spiritual, even before the first brick was laid.
"Give up, Nehemiah," some said.
"God has forgotten you."
"God has changed His mind."
"You've bitten off a whole lot more than you can chew."
There were some who most likely said, "You must not have heard God correctly."
Nehemiah held fast to what he believed to be God's will for his people. Instead of taking the negativity to heart, Nehemiah prayed. As he prayed, his confidence increased (Nehemiah 4:6). In spite of false flattery, duplicity, and personal attack, the impossible was achieved in a phenomenal fifty-two days (6:15). Nehemiah did not put his trust in men, but in God.
Do you believe God has called you to a work that seems insurmountable? No one would criticize you for abandoning the job when attacked from all sides. Satan's taunts are often overwhelming. However, God calls us to put our trust in him when men's counsel would have you give up.
In addition to death and taxes, Jesus predicted universal adversity. But he has also promised victorious Christian living within the same reference (John 16:33). Therefore, as Nehemiah learned, we can be confident that if we are experiencing adversity, God has already paved the way for success … otherwise, why would Satan even bother to discourage us?
PRAYER FOR TODAY
Help me, Lord, to see opportunity and not failure. Give me the wisdom and strength to face those seemingly impossible tasks.