Author Linda Wood Rondeau believes:
…. our worst past, with God's intervention, can become our best future.
Thank you for stopping by. I hope you'll peruse my books. Feel free to contact me. I answer any and all emails directed to me.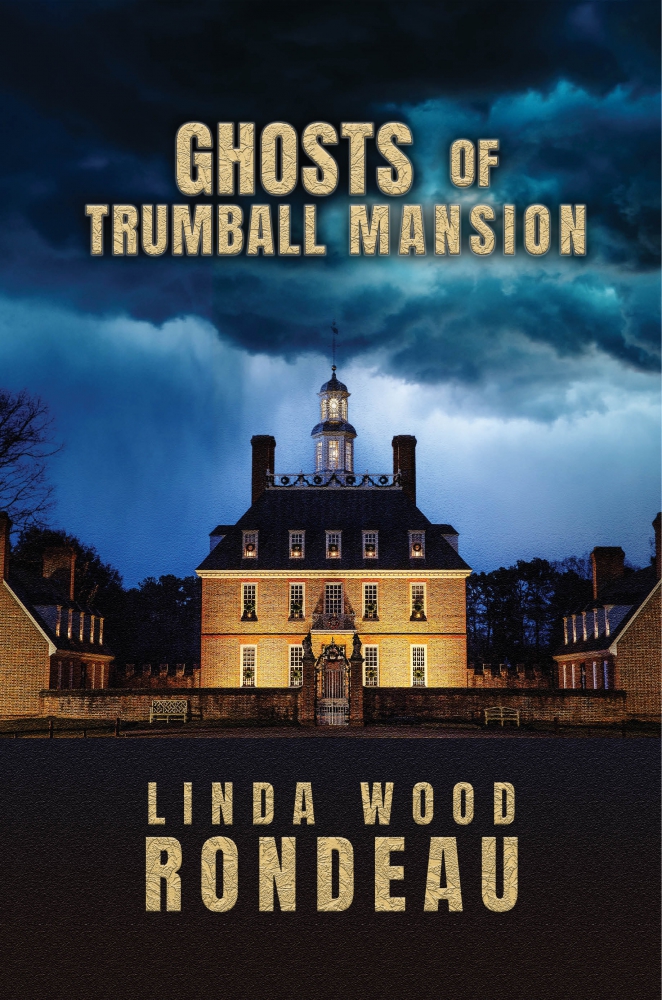 WHAT'S NEW!

What happens when an estranged couple spends a summer together? Henry believes the house is haunted. Is it? Or is he insane?

Not since Frank Peretti's This Present Darkness, have I enjoyed a spiritual warfare novel. Linda Wood Rondeau's Ghosts of Trumball Mansion brings a believable and cautionary tale of what we allow into our hearts and minds, and the repercussions when left to simmer in our justifications. Highly recommend …
Terri L. Gillespie

Take a glimpse of my more recent releases. Go to my Amazon Author Page for more details and a list of other available books.

ABOUT LINDA WOOD RONDEAU
Is it possible that God will use our worst mistakes toward building our best future? I believe this to be true and this truth is the heart of all my books, whether fiction or non-fiction.
I have found this to be true in my personal life as well. Though my first marriage ended in disappointment, I have been married to my current spouse for nearly forty years. Not only did God right my mistakes, but through the struggle of single parenting, God led me to a long career in human services. Now he has called me to share this truth with you, my readers.
I am a cancer survivor and a recovering food addict, a mother, grandmother, aunt, sister, cousin, and friend, among a host of life's adventures. In each instance, God has turned my disappointments, struggles, and failures into something beautiful. Life lessons I might never have learned otherwise.
While strolling through this website, be sure to visit my blog where I feature Fiction Fridays, reviews of other authors' books, and Tuesday's Treasure, a new devotional or review of a nonfiction book. Snark and Sensibility.
My book page will give you excerpts and added information regarding other publications. I am always looking for reviewers. If interested, feel free to message me or email me.
I welcome your comments. Follow me on any of my social media listed at the bottom of this page, and I will follow you back. Have a prayer request? I will pray for you.
SPEAKING
A former Toastmaster, I am available to speak to your group. For suggested fees and topics of interest as well as contact information refer to my speaker page.
This site also contains information about my writings, where you may purchase them, what they are about, and sample pages.
GOD LOVES YOU
As you peruse this site, I hope you will gain an understanding of God's love for you. In His mercy and with His Grace, your worst past will become your best future.
Need assistance with your manuscript? I am a freelance writing consultant. The First Hundred Pages
Privacy Policy: Please note that when you sign up for my blog or newsletter, your information will be kept secure and will be shared with no one else except as legally required by U.S. and International law. You can unsubscribe from the newsletter or blog at any time.
After more than 25 years in human services field, working with the elderly, families in crisis, and protective services for children, I decided perhaps I could reach more people with books than governmental authority.
All my books, even speculative genres, are based upon my human services experiences and represent various psycho social issues, such as autism, widowhood, domestic violence, divorce and separation, societal issues, post traumatic stress disorder, drug addiction, grief, mental illness,and spiritual warfare. My non-fiction writings are sources of encouragement, designed for individual or group study.
And a combination of history, humor, and romance.
You may follow me on Facebook:
Follow me on Facebook, Linkedin, Goodreads, Google Plus, Twitter, Tumblr and Pinterest by clicking the icons on top of page.