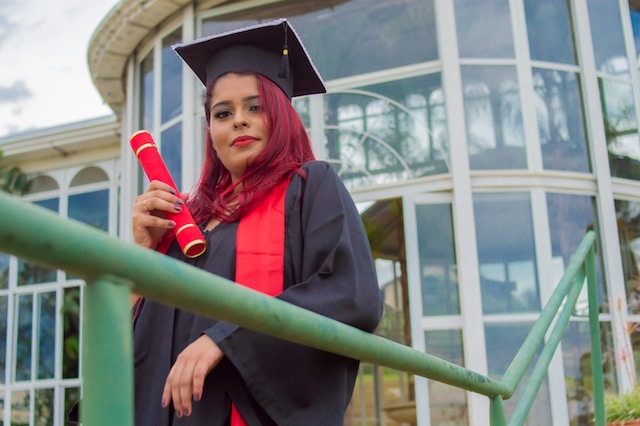 Photo by Felipe Gregate on Unsplash
I worked on my book, Who Put the Vinegar in the Salt, for four years. The struggle was not related to the subject matter but to the overwhelming feeling that I was not qualified to write a book such as this since it contained a "Bible Study" portion for individuals or groups. The leader of our ladies' Bible Study group exhorted me. "If you're His, you're qualified. He equips His saints to do His work." And all the women in the group urged me to complete the task. I did.
"If you are Christ's you are ordained and qualified." *
One day as Jesus was teaching the people in the temple courts and proclaiming the good news, the chief priests and the teachers of the law, together with the elders, came up to him. 2 "Tell us by what authority you are doing these things," they said. "Who gave you this authority?" (Luke 20:1-2 NIV).
I pondered this thought as I recalled Jesus's humble origins.
According to one commentary I read on these verses:
"The passage shows that the great essential in teaching God's word is to be filled with the Holy Spirit. One who has that enduement can triumph over those whose power is wrapped up in degrees, human titles, and honors." *
The Hebrew leaders questioned Christ's authority and qualifications. After all, he hadn't studied under the leading scholars of the day. Who did he think he was to preach or to condemn? Also, Jesus came from Nazareth, an obscure village of unimportance. Where was his diploma?
Paul had studied under one of the most notable scholars of his day. Yet, he said all his learning amounted to nothing when compared with the inspiration he received from God through the work of the Holy Spirit.
Today, the masses look for worldly credentials; but God often uses the less formally educated to deliver his message.
We don't need a prestigious diploma to write for the Lord or to understand the basics of our craft and message. We do need to be knowledgeable about the Word. And as writers, we need to be continually honing our craft so that our message is clearly understood by our intended demographic. The Holy Spirit will give us insight and opportunity.
But the Comforter, which is the Holy Ghost, whom the Father will send in my name, he shall teach you all things, and bring all things to your remembrance, whatsoever I have said unto you.
John 14:26 (KJV)
Churches, publishers, event planners, and those who seek out the people they want to hire or bring into their fold still ask the same old question. "Under what authority do you preach, teach, or write?" We become discouraged when so many doors close on us.
We who are called to write and have not had the privilege of formal study in our craft or who have not trodden the theological halls of some distinguished university are ordained through the power of the Holy Spirit. Let no one diminish your work by accusing you of being underqualified if God has directed you to write a particular essay, story, book, or novel. Get help and training as needed, but do not deny God's power to work within you.
For we are God's handiwork, created in Christ Jesus to do good works, which God prepared in advance for us to do.
Ephesians 2:10 (NIV).
*Believers Bible Commentary, William MacDonald, Thomas Nelson, 1995, 1992, 1990, 1989 p. 1444