Please welcome fellow author KATHY COLLARD MILLER to today's The Writer's Journey. HERE IS HER STORY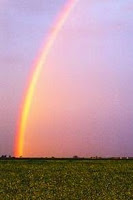 SPIRITUAL JOURNEY
I met my future husband, Larry, as a senior in high school. After we'd dated for about ten months, we decided to check out each other's churches to get to know each other better. After he attended my church where I'd learned to earn my way to heaven, I attended his church and heard a different message. Something about having a personal relationship with Jesus. That haunted me and made me wonder if I really was a Christian since I didn't know Him like that. The following Sunday when Larry's pastor asked if there was anyone there who wondered if they were truly a Christian, I knew God was speaking to me. After talking with the youth pastor, I realized that I couldn't earn my salvation—it was a free gift paid for me by Jesus on the cross. That morning, October 1st, 1967, I received Christ as my Lord and Savior.
WRITING JOURNEY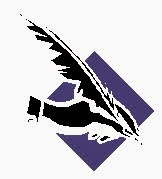 Unfortunately, I found out that being a Christian wouldn't make me perfect. In the next ten years, Larry and I married, we had two children, and I was a very angry person. To the degree that all the anger I harbored toward my husband for not meeting my needs, I took out on our two-year-old daughter, physically abusing her. In time, God delivered me from my anger and healed our marriage. The desire I'd had to write from my teen years was reawakened and after attending a community writing class in 1978, I wanted to share my story. I learned about how to write a query letter and I sent it one off to Moody Monthly, the only Christian magazine I knew about. They wanted to see the article which I then wrote and they accepted! I was thrilled. Then I attended a writers conference and my first book came out in 1984, titled Out of Control. I was hooked!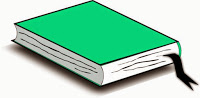 THIS BOOK'S JOURNEY
My most recent book, which is my 50th published book, is Never Ever Be the Same: A New You Starts Today (Leafwood Publishers), and it is co-authored with my husband, Larry. That book is the culmination of 10 years of training as lay-counselors and shares what we believe is a practical and biblical model for finding the underlying causes of distrust of God. Then we share how to overcome bad habits and sinful strategies. All of us wonder, "Why do I do what I do?" Our goal is to help Christians find out why and then progress in their journey of sanctification. We have found these insights powerful in our own lives and as we share them with others personally in giving soul care.
GIVEAWAY!!!!!!!!!!!!!!!!!!
Kathy is making a copy available for her book Never Ever Be the Same. Make a comment here and Linda will choose the winner in a random drawing.