A Still Small Voice and an Arm Around My Shoulders
I don't remember exactly when my conversation with God started.
I know this; the storms came early to my life. And family—that solid ship—broke apart beneath my feet with a creak and crash of timbers. Somewhere in there, I think, I heard Him speak for the first time. I was just another seventies kid lost at sea.
He was God of the Universe. He cared. He loved me.
We've been talking ever since. Sometimes, I admit, with my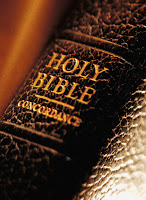 fingers in my ears. I'm excellent at dodging. It's been quite a journey. Through barrooms, concert halls and churches—first world, third world, and all stops in between, He's been so faithful. Sometimes I've run and sometimes I've crawled. I've clung to Him and held Him at arms length. And at every turn He insists on wrecking me with love.

Words and Tales
I've always loved writing. Salinger, O Henry, L'Amour, Lewis, MacDonald, Kristopherson, Cash—these were good and constant companions. I wrote my first song when I was nine and (unfortunately) still remember the lyrics. I rhymed scrambling with years of rambling. Oh man…did I mention I was nine? Now I'm thirty-nineteen, and a thousand songs later I've been blessed to see the world I read about as a kid.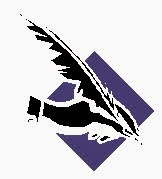 As a songwriter and musician, I'm on the road a lot. The woman cleaning the rest-stop bathroom, the family taking pictures with the eighty-foot concrete dinosaur, the guy at the counter with tobacco stains that stop at the end of his beard and pick up again on his T-shirt, so many people—so many stories. And God—the Beautiful Reality—deeply invested in every single one. These are the people and things I love to write about—the wonderful quirkiness of the human experience and the ghosts hovering around the edges.
The Miracle Man
I didn't want my first book to be a sermon disguised as a novel. But by nature of who we are, there are whispers of truth along the way. It's a story of God investing Himself in the lives of men, delighting in the ordinary, and pulling us out of our comfortable boxes with loving, firm hands. No, not a hard-hitting sermon—my prayer has been simply that this book would be a delight, make people smile, and keep them up at night.
Book Blurb
The Miracle Man - A fun, quirky romp
Welcome to Paradise, Arizona 1951. Off the beaten path, sleepy, backwater—call it what you will, police chief Luke Hollis likes his town just the way is. Clear skies and fair winds make for smooth sailing. Luke's perfectly content to concentrate on nothing but a good cup of coffee and working up the nerve to approach his dispatcher, Ruby Brooks, with his feelings for her. When an unexpected miracle occurs at the Mount Moriah Pentecostal Church of God events are set in motion that will challenge him, test everything he believes, and ultimately change his life forever. Throw in a struggling minister, a world-class grifter, a stranger with an unbelievable story of love and redemption and the stage is set for The Miracle Man. By the time it's all over everyone involved will come face to face with a power that's greater and more wonderful than any of them could have ever imagined.
Bio
Singer/Songwriter Buck Storm has traveled the planet with a guitar and a pocketful of stories and has made friends in venues across the country. Buck and his wife, Michelle, have a happy love story, a hideout in North Idaho, and two wonderful children.
The Miracle Man
is his first novel.