MEET LORI HATCHER
here is her story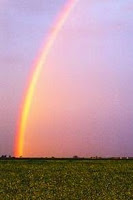 SPIRITUAL JOURNEY
Lori Hatcher's hunger for God began when she became a Christian the summer before her freshman year in college. She was eager to learn about God, but didn't know how to go about it.

She remembers buying an old Billy Graham discipleship book at a thrift store. Every morning during breakfast she'd read a short section, look up a few Bible verses, and write her answers in the blanks. She's sure she got many answers wrong, but her fledgling attempt helped her learn about God. Thirty-three years later, she still reads her Bible every morning.

THIS BOOK'S JOURNEY
What was the hardest thing about writing Hungry for God?

"Being transparent," Lori says. "I was tempted to write as though I had all the answers. Instead, I chose to tell on myself and share my struggles, doubts, and fears." She also shares the truths from Scripture God revealed to her.
By connecting with women through the 5-minute devotions she shares in her book and on her blog, Lori's discovered her passion.
"I led a woman's Bible study years ago," Lori says. "One of the questions we answered was, 'What's the hardest thing about being a woman?' We laughed about husbands, and hot flashes, and hormones, but all we agreed that the hardest part of being a woman was trying to be all things to all people."
"Today's women are running too fast, trying too hard, and stretched too thin.
Often, our time with God gets squeezed out. That's why I wrote Hungry for God . . . Starving for Time, to give women a resource to help them connect with God in the craziness of life. I want to help them realize that spending even five minutes a day with the Lord can change your life."
Lori Hatcher is an author, blogger, and women's ministry speaker. She's the editor of South Carolina's Reach Out, Columbia magazine, and has authored two devotional books, Hungry for God … Starving for Time, Five-Minute Devotions for Busy Women and Joy in the Journey – Encouragement for Homeschooling Moms. A Toastmasters International Competent Communicator and Christian Communicators graduate, she uses her speaking and writing ministry to encourage and equip women live in the fullness of Jesus Christ. You'll find her pondering the marvelous and the mundane on her blog, Hungry for God. . . Starving for Time . When she's not writing, she's taking long walks with her rescue dog, Winston, eating Trader Joe's chocolate covered almonds, or hanging out with her pastor husband. She'd love to connect with you on Facebook, Twitter (@LoriHatcher2), or Pinterest (Hungry for God).