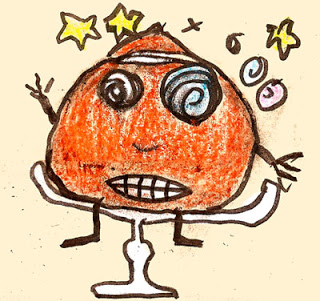 In all innocence, John picked the offensive goop off the floor. "Oh, it's a squashed Cherrio," he said.
Like a two-by-four from nowhere, the torrent of accusations unleashed. For the next five minutes, his beautiful bride railed about John's insensitivity. She had worked hard all day, cooking and cleaning, running the children here and there, meeting the project deadline at her job. Then he comes home and the first words out of his mouth were perceived as condemnation. Hubby bristles at the attack. And so the stage is set for five hours of ping-ponging blame.
And all because of a wayward Cherrio.

Anger can simmer undetected until, like an inferno, meets a catalyst, and spawns a volcanic eruption of acidic temperament. We read the headlines and are well aware of the epidemic of violence in our culture and we ask, "Why?"

Unrighteous anger, or anger that is not born of God, stems from many sources: poverty, injustice, jealousy, and inequality among the most common triggers. But if we go deeper, we see the fuse is not necessarily the external factor, but the inward rationale. A sense that hostility toward another is justified because wrong had first been done to us or to our way of life.

Perhaps that unhealthy response to anger is the reason many Christians deny its existence.
We forget that anger is an attribute of God. Made in His image, we are designed with His attributes. The problem is not the emotion, but our management of its symptoms without denying its existence.
Just as we physically react to fear, our bodies go through physiological changes when we are angry. The red corpuscles fill up giving us that red glow. Increased adrenaline gives some people superhuman strength. And like fear, continued unresolved anger is the cause of diseases such as high-blood pressure and gastrointestinal disorders.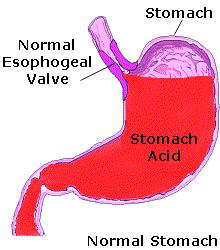 When we feel a bout of anger descending, psychologists recommend a process called re-framing. Not to deny the anger, but to understand the anger and redirect it toward positive resolution.

If we are angry over a social injustice, we could join a proactive group to affect positive change. If a friend has hurt our feelings, we can let the friend know, affirming how much that friendship is valued.
Sooner or later, festered resentment will give rise to hostility.

God's prescription has been given to us since the beginning of time.

Acknowledge. Forgive. Forget.

"In your anger do not sin; when you are on your beds, search your hearts and be silent" (Psalm 4:4 NIV).