PLEASE WELCOME DEANNA KLINGEL
on today's The Writer's Journey
Leave a comment for a chance at her give away:
"I will give away a copy of Cracks in the Ice, a Selah book award finalist, published by Write Integrity."
HER STORY
I call my own miniblog Selling Books. It's quick takes on places, people, and lessons I collect while on the road selling my books. That wouldn't sound like a spiritual journey to many people, but other authors whose craft is their ministry will recognize it as being exactly that.
I spend many hours on the road, driving alone.
I often begin the day reciting a rosary with a CD, or singing old time gospel music with Sirius, sometimes listening to a short meditation. The rest of the drive is spent in silence. No radio, no CD. Sometimes it's prayer, sometimes it's listening to the quiet. Frequently I hear the voice of a character, or see a scene for a new book I didn't know I was writing. When I arrive to sell my books, it's all about the people God puts before me. And I never cease to be amazed at the variety of stories and conversations and things He wants me to learn. They are all gifts from God as He blesses my work.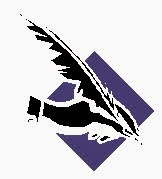 I learned amazing lessons from an antique dealer while looking for old toys for my book table. He turned out to be an author, Mike Gould, who wrote Promises Kept, a memoir of the realization and acceptance of God in his life.
All the coincidences, all the unbelievable moments, the calmed fears he writes about happen to everyone at some time.
But how many of us recognize each and every instance as a prayer answered? As being a sign God is with us?
If the answer comes when and how we want it, we recognize it as a "God thing," a prayer answered. But what about the times the unforeseen, the unexpected, the unwelcome are what we get? Is this when we decide God doesn't hear us? Is this when we feel abandoned and begin to question our faith and God's faithfulness? We can so easily fall into that entrapment.
The author, is an avid outdoorsman, photographer and explorer, in addition to being the antique dealer in a small town. He knows all the heavenly places to hike and climb in the foothills in South Carolina. Being stranded on a ledge a thousand feet above a lake isn't someplace most of us will find ourselves looking for God or begging His intervention. But we are all on a precipice without Him. Mike didn't write this book as a meditation; he wrote it as a healing for himself. After I read it, I told him he wrote it for everyone who has ever made a mistake or ever needed to be forgiven; anyone who ever needed to forgive himself or herself; for everyone who as ever feared being left on a ledge overlooking life without God; and for anyone who has been on that ledge.

To those who are looking over the ledge refusing to see God, Mike understands and he has this to say about them: Those people will stumble through life blindly, clinging to the edge of the treacherous world they've created for themselves as their weakening foundation eventually crumbles and falls away. While all along, in plain view, is the bridge to a better life, a life overflowing with peace, contentment and purpose; a quality of life that they will never know.
Mike reminded me that day that God knows every rock, crevice, foothold and ledge of our lives and He's always standing right there with us. The trick is to recognize Him. I love when God is there, showing Himself to me through people like Mike, when and where I least expect it, just out there selling Our books.
Deanna K. Klingel writes primarily for YA, middle grade and teen, Christian fiction. She lives in the mountains of western North Carolina with her husband. Their seven grown children are scattered throughout the Southeast.
I will give away a copy of Cracks in the Ice, a Selah book award finalist, published by Write Integrity