Please welcome Jennifer Hallmark
Read her journey
My walk with God started at the age of nine. My father had been diagnosed with a disease similar to muscular dystrophy. I'd watched him go from an active, hard-working dad to a young man confined to a wheelchair. I needed God and when I called out to Him, He was there. He saved my soul, and my life-long journey with Him began.
At this age, a flair for writing and art showed up in my life, helping me focus through the difficult years. I wrote poems, stories, and even started a YA novel. I took art classes and loved cartooning and pencil sketching.
When my Dad suddenly passed away when I was 28, my writing took another twist and became my therapy. I wrote Bible studies at first, learning more about the God my Dad loved so much. I then moved on to a church newsletter and dabbled in fiction. I realized fiction would give my emotions even more of an outlet to heal.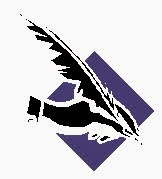 Ever since attending my first writing class in 2006, I have never looked back. I filled my days with practice, taking writing workshops online, writing articles for blogs, writing groups (both online and in a nearby town) and joined an online critique group. For the past nine years, I've been learning. Making mistakes. Learning through those mistakes. Over and over.
I wrote one story years ago which dealt with my miscarriage early in our marriage. I tucked it away, like so many stories and articles I wrote, until needed. When Jessica Snell put out a call for stories involving miscarriage and infertility for a new compilation they were assembling, I sent mine in, and it was accepted. She encouraged me to show more of the emotion that I went through at the time. I was amazed at how easy it was after all these years, for the hurt never totally goes away on this earth.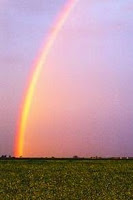 I believe this book can be a blessing for anyone dealing with miscarriage or infertility issues. Hope and encouragement that you are not alone is the main theme. God has been there for me through it all and He is no respecter of persons. He'll be a rock and a shelter for you through every storm.
"The Lord is my rock, my fortress, and my savior; my God is my rock, in whom I find protection. He is my shield, the power that saves me, and my place of safety." Psalm 18:2 NLT
Jennifer Hallmark is a writer by nature, artist at heart, and daughter of God by His grace. She's published over 200 articles and interviews on the internet, short stories in several magazines and been part of four book compilations, A Dozen Apologies, Sweet Freedom A La Mode, Unlikely Merger, and Not Alone: A Literary and Spiritual Compilation for Those Confronted with Infertility and Miscarriage, non-fiction compilation, the latter to be released on December 1st. Jennifer's website and the group blog she co-founded focus on her books, love of the South, and helping writers. You can also find her on Facebook, Twitter, and Pinterest.