We need encouragement the most when we have failed the worst
Praise be to the God and Father of our Lord Jesus Christ,
the Father of compassion and the God of all comfort
(2 Corinthians 1:3).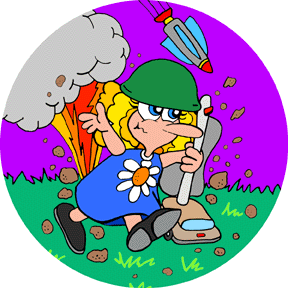 The audience fell silent as the two finalists held one another's hand and waited breathlessly for the judges' decision. Who would be the next Miss County Teenager?
The name of the first runner up was called, and she graciously took her place with the other contestants. She watched jealously as the winner was crowned. When all the pictures and interviews were finished and the audience had departed, the girl asked her mother if she could stop for an ice cream cone on the way home.
While clasping her second-place trophy, the mother yanked the girl by the arm, pulled her from the auditorium and screamed, "Why should I? You didn't win!" The girl bowed her head in shame – not because she lost, but because she had disappointed her mother.
Another contestant in the pageant was not even a finalist. Her mother ran up to her and gave her a hug. "I'm so proud of you," the mother said. "That was one of the most difficult things you've ever done. You managed it with dignity and grace. You are a winner in my book. Let's get a pizza and celebrate."
The first girl never entered another pageant. The second girl continued on to obtain a crown in a local contest. She never became Miss America nor did she walk among the stars. She became a wife and mother. In later years, she expressed gratitude for the pageant experiences that taught her many useful skills. Most importantly, she is grateful to a mother who encouraged her even when she lost.
God is the Christian's cheerleader. His word is filled with phrases such as: be not afraid, be strong and of good courage, and the Lord your God is with you. He loves us even in our imperfection.
He picks us up from the dust and washes off the dirt. Full of love, He looks into our eyes, telling us that he has done it all for us already. All we need to do is be faithful, and we will win the prize – eternity with God.