I am not saying this because I am in need, for I have learned to be content whatever the circumstances. I know what it is to be in need, and I know what it is to have plenty. I have learned the secret of being content in any and every situation, whether well fed or hungry, whether living in plenty or in want. I can do all this through him who gives me strength. Philippians 4:11-13 NIV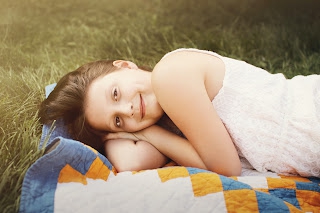 Merriam-Webster defines contentment as the feeling experienced when one's wishes are met.1
However, the word translated content from the Greek is shama. The word connotates: to hear intelligently, diligently discern, listen, and to be obedient.2
Paul indicates that contentment is learned and a choice, not an emotion that comes and goes. For Paul, contentment is a state of being.
Psychologists recommend taking a situation and seeing it differently. Through discernment and obedience, Paul "learned" to be content in every situation. Jesus told His disciples that contentment was found by abiding in Him.
As the Father has loved me, so have I loved you. Now remain in my love. If you keep my commands, you will remain in my love, just as I have kept my Father's commands and remain in his love. I have told you this so that my joy may be in you and that your joy may be complete
John15:9-11 NIV
When thinking of contentment as defined by the Greek usage, we understand the meaning of joy. Not a celebration because of circumstances, but being obedient within the circumstances. As Paul said, "whether in need or in plenty," He was content.
In Psalm 131, David shows us why he felt content even during the difficult times:
My heart is not proud, Lord,
my eyes are not haughty;
I do not concern myself with great matters
or things too wonderful for me.
But I have calmed and quieted myself,
I am like a weaned child with its mother;
like a weaned child I am content.
Israel, put your hope in the Lord
both now and forevermore.
The Hebrew connotation of content is similar to the Greek, a sense of acquiescence.
Christian, where do you find your contentment?
1Merrium Wester online: https://www.merriam-webster.com/thesaurus/contentment
2p541 The New Strong's Complete Dictionary of Bible Words, James Strong, LL.D., S.T. D. Thomas Nelson Publishers 1996