If life were simple, there'd be no geometry.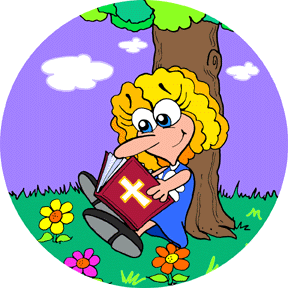 Teach me, O LORD, to follow your decrees; then I will keep them to the end. Give me understanding,
and I will keep your law and obey it with all my heart
(Psalm 119:33 – 34)

I knew something was wrong when my teenager came home from school, dropped his books with a thunderous thud on the table, wolfed down four peanut butter sandwiches without taking a breath then asked, "What's for dinner?" He was still a growing boy, but
This inability to satiate was abnormal even for a body-builder.

"What did you have for lunch?" I asked.

He scowled, muttered something about the inedible cafeteria food, collected his books, and hiked up the stairs taking three at a time. His hurried demeanor raised even more suspicions. I trotted up after him.

"Something's not right here." I gave him that no-more-foolishness-I-want-the-truth-now kind of stare. It worked.

"You know how I've been supporting this kid through the Save-the-Children Foundation."

"Yes. And we're very proud of you."

"Well, I've been using my lunch money you give me every week."

On one hand, I took pride in his good heart. On the other hand, The Robin Hood Excuse didn't quite cut it. The truth was, he had misappropriated funds. My funds. I was supporting the orphan, not him. He'd make up for his temporary deprivation by emptying out the cupboards after school.

"Look. That money was given to you for a distinct purpose. Using it for other reasons without permission is tantamount to stealing."

It took him awhile, but he finally got the subtlety. His motives were pure, but his execution was faulty. Since he wanted to help the poor, I found extra jobs for him to do. That way, he learned the meaning of true sacrifice.

Sin likes to hide in the pretense of good. White and black blend into shades of gray, and right becomes more difficult to distinguish.
Paul said: So I find this law at work. When I want to do good, evil is right there with me…What a wretched man I am! Who will rescue me from this body of death? Thanks be to God—through Jesus Christ our Lord! (Romans 7:21, 24 – 25).

Obedience and discernment is the natural outgrowth from an intimate relationship with Jesus. As we draw nearer to Him, His truth enlightens us. We avoid the subtle sin, not because we fear punishment, but because we understand the value of goodness.