Fishing with my father was anything but boring, but my mother dreaded every fishing season. "Your father is a veritable Mr. Hyde when he fishes," she would say, generally including an emphatic gesture like hitting Dad with the newspaper, pretending a fly had landed on his shirt. "It's safer to cuddle up to a rattler than be stuck in a boat with your father. He's done a lot of crazy things—the craziest was the day he brought home a trout he caught at Butternut Creek."
Dad squeezed Mother's hand. "I suppose she's right."
They shared the tale that symbolized their sixty plus years together.
"Butternut Creek is so narrow," Dad said, "you could toss a stone from one side to the other. And the trees like to hold hands across the creek. I cast my line, and I was the first to get a hit. By the force of the pull, I knew he was a big feller."
Downstream, Eddie, Dad's fishing buddy, was about to cast when he saw Dad struggling to hold his line. "Looks like a keeper, Cal," he shouted. "Better use the net!"
"I left it in the truck!"
"Your father was always forgetful," Mother interjected.
Dad could see the truck in an open field about a quarter of a mile downstream. It might as well have been two miles away. Eddie raced to retrieve it while Dad battled the trout. Long minutes later, Eddie plunged into chest-high rapids. For an agonizing second, Dad thought his amazing catch of the day would become catalogued with the other trillion stories of the one that got away.
"Got him!" Eddie shouted as he emerged triumphantly. They stopped at the water's edge and shared an emotional moment sans tears and embraces. Eddie simply stated, "Got to have a picture of this one, Cal."
"Well, I don't own a camera," Dad moaned.
"Cal, we've got to have proof. Nobody's going to believe we actually caught this fellow."
"Well, neither one of us has one. At least we know what we caught."
The men trudged home with no lasting memento to herald their deed.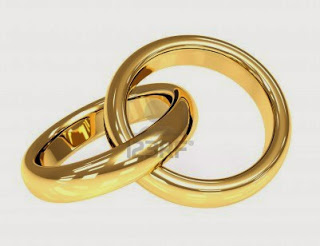 Mom came to the rescue.
As much as she despised fishing, she understood what this catch meant to her husband. "Put the fish in the tub," she said. "I'll find us a camera." The next day she borrowed one from her employer, and the picture found its way into Dad's brag book.
I think that's the way they lived their life together, coming to the rescue for one another. Isn't that what love is?