Loyalty that Springs from Spirituality
5/20/2015 12:00:01 AM by: Linda Wood Rondeau
Loyalty Springs from Spirituality
"Our loyalty is due not to our species but to God…
it is spiritual, not biological kinship that counts." C. S. Lewis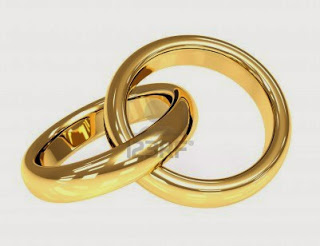 Although statistics indicate a slight downward trend in divorce, marriage rates are significantly decreasing. More and more people shun pledging fidelity to one person for a life-time. Perhaps this is one more symptom of a society that is devaluing loyalty, even those who claim the name of Christ.
Loyalty is defined as a state of adherence to a sovereign, government, leader or cause. It connotes the feeling of devotion, fidelity or allegiance to a cause beyond self-centered living.
Loyalty Cards are a popular business tactic. These swipe cards promise the consumer rewards for loyalty such as a free hotel stay for every ten booked by a certain on-line travel agency or flight advantages for using a particular airline's credit card. However, out of the 75 percent who claim satisfaction with their providers, only 34 percent say they are "truly loyal." It would seem then that a customer remains loyal as long as it is cost effective to do so.
Unfortunately, this same mentality is creeping into our personal relationships as well as the church family.
We are loyal as long as the relationship benefits us. It seems our choices depend more upon what others can do for us, rather than what we can do for others.
I am reminded of the story of Ruth and Naomi. Ruth must have felt tugged between logic and loyalty. She wasn't a Jew. Why should she give up all that was familiar to stay with Naomi and face uncertainty? Didn't Naomi encourage her to go home? But Ruth's loyalty prompted her to beg Naomi to reconsider. Ruth's pledge to her mother-in-law is still included in many marriage ceremonies: "Where you go I will go and where you stay I will stay. Your people will be my people and your God my God…" (Ruth 1:16 NIV). And so began one of the greatest love stories in the Old Testament, about a woman who would become a great-grandmother to a king. A story birthed from loyalty that lead from poverty to blessing.
The story is told of a young soldier's prideful confession to his chaplain. "I never cheated on a girl who lived fifty miles from me."
Seemed his loyalty extended to an hour's drive. How far does your loyalty extend?
"Many a man claims to have unfailing love, but a faithful man who can find?" (Proverbs 20:6).
---
---