Spiritual Journey:
My parents always taught me Bible stories, who God and Jesus were, but we didn't start attending church regularly until I was twelve. At fifteen, I asked Jesus to be my savior. When I was thirty-three, my husband answered the call to be a youth minister. When I was thirty-six, my husband answered the call to preach. He was a bi-vocational pastor for several years and has been full time for the last three years. Full time is awesome. We don't have as much money, but we both have more time and energy for our church and our son has more time with his dad.
Writing Journey:
I had a story in my head from the time I was fifteen, but I didn't know what to do with it. I thought it was a movie, but I had no desire to go to Hollywood. I'd tinker with it, add scenes, play it over in my head. Over and over. Finally in my thirties, it hit me—duh it's a book. I wrote it in late 1999, didn't have a clue how to write, and got fifty-one rejections. Countless conferences, five more books, over two-hundred rejections later, I finally signed my first contract in early 2009.
Since my dad announced at our very small town rodeo and I worked in the concession stand as a teen and my husband is from Texas, I came up with a rodeo series set in Texas. It started out as three books and morphed into nine. In 2013, I got the opportunity to rewrite that first book. It released as the fifth book in my rodeo series that year.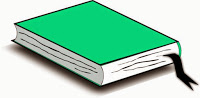 This Book's Journey:
The idea for Rodeo Reunion came from the years my husband worked a full-time job and pastored a church. He wasn't home much and when he was, he was working on sermons. Our seven year-old son signed up for little league baseball. We were out in the field behind our house one day trying to practice batting. But I couldn't pitch well enough for my son to practice.
He kept saying, "Mo-o-om." Getting three syllables out in his frustration. "Throw it right." If I got it over the plate, it would be way too high or I'd throw way out of his reach. I was thinking how if my husband was home, he could help. I fully supported my husband's calling, but I was frustrated from feeling like a single mom and having to play dad too. I decided it would be really awesome if an ex-major league baseball player happened to live next door.
Then it hit me—hey, that's a book. I introduced widow/single mom, Raquel Marris, in book five of my rodeo series as a side character. When I got the go ahead to continue the series, book eight became Raquel's second chance at happily-ever after. Her son signed up for baseball and the rodeo chaplain who's taking a sabbatical next door just happened to be former Texas Rangers baseball pitcher, Slade Walker.
ABOUT SHANNON
Central Arkansas author, Shannon Taylor Vannatter is a stay-at-home mom/pastor's wife. She lives in a town with a population of around 100, if you count a few cows and once climbed a mountain wearing gold wedge-heeled sandals which became known as her hiking boots. Vannatter won the Inspirational Readers Choice Award in the short contemporary category, The 18th Annual Heartsong Awards 3rd Favorite New Author and #1 Contemporary Award.
She has ten published titles and is contracted for five more. Her books are available at christianbook.com, barnesandnoble.com, amazon.com, harlequin.com, and barbourbooks.com. Learn more about Shannon and her books at http://shannonvannatter.com and check out her real life romance blog at http://shannonvannatter.com/blog/.
ABOUT RODEO REUNION
RAQUEL MARRIS NEEDS A MAN WHO'LL STAY PUT

And Slade Walker's not a likely candidate. Even if the former major league pitcher just agreed to coach her son's little league team. The single mom can't risk everything on a bronc-riding chaplain who's only passing through Raquel's small Texas town.

Slade is taking a hiatus from the rodeo circuit to meet the sister he never knew he had. But the pretty widowed nurse next door is making him think twice about hitting the road again. He can't turn his back on the cowboys who need him, but Raquel and her boy need him, too. Can Slade fulfill his calling and finally find a place to hang his hat?
Purchase Links: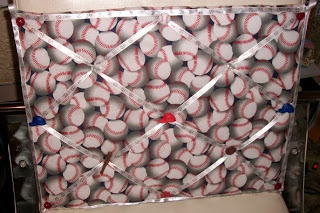 GIVEAWAY DETAILS
Here's something special to commemorate the Heartsong Presents line since it's ending this month. Comment to enter the drawing for a copy of Rodeo Reunion. Ten copies will be split among names drawn during my blog tour from June 1st – July 1st. One winner will receive a baseball themed memory board personally crafted by the author. Winners will be revealed on the author's blog on July 22nd.