I have always had an unnatural fear of bridges.
More than a few years ago, in pre-Internet days when airline tickets were bought from travel agents, I had to pick up our boarding passes in Ottawa, requiring I cross the Ogdensburg-Prescott Bridge.
My heart raced before I even got into the car.
Remembering that perfect love casts out fear, I met the challenge with God's help. I couldn't let my recently widowed mother-in-law spend Christmas alone. With all the determination of a Ruth, I sang Jesus Savior Pilot Me, took shallow breaths over the water, and shouted a hearty Hallelujah when the car rolled past the last span.
Psychologists say that fear produces the "fight or flight" autonomic response. Respiration increases causing an auditory gasp. Blood vessels constrict, and we hear our hearts pound. We either engage the obstacle or run from it. Staying put only intensifies our physiological reaction.
A wise man penned, "Courage is not the absence of fear. It is the action we take in spite of being afraid."
Courage is when the adrenaline of purpose oils down paralyzing dread and slides us through the ordeal.
The source of fear is often external, forcing us to decide between two undesirable choices. Like the children of Israel, the soldiers advance from the rear and the Red Sea looms ahead. However, fear can also be internal, those demons of our past that make our present so terrifying. Sometimes circumstances that create a sense of fear are because of our poor choices, like the college student who sweats his mid-term because he failed to study.
Sometimes experienced trauma makes us cautious when like circumstances arise.
Caution is not necessarily a negative emotion.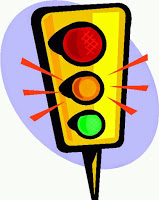 As the adage says, "Discretion is the better part of valor." Yellow lights exist for a reason. Gauging the waters temperatures before we take the plunge can prevent hypothermia. However, there comes a point when we drown in our caution, too fearful to take that first stroke toward victory.
Sometimes, our fear stems from our feelings of insufficiency.
We tend to see our lack rather than our abundance and consequently feel trapped in our perceived need.
For the believer, raging streams of fear are eased, not as much by opening the dam, but from the simple reassurance of God's presence. He not only stands on our right side, but He is on our left. Like a cloud, he surrounds us, above and below, with His mercy and goodness. He calls us to confidence in His perfect love that casts out fear.

"So do not fear, for I am with you; do not be dismayed, for I am your God. I will strengthen you and help you; I will uphold you with my righteous right hand" (Isaiah 41:10 NIV).