A WRITER'S JOURNEY

Back in 1968—FOREVER ago—I graduated from high school knowing I wanted to be a writer. But fear had a huge hold on me. I'd heard about the University of Iowa's Writers' Workshop, but could no more attend than I could've climbed Mount Everest twice in a week.
That summer, I read Beyond Ourselves by Catherine Marshall, and a puzzle piece slipped into place. Catherine's reader-friendly style wooed me, and Chapter Six: How To Enter In, made sense ... I needed help in a BIG way.
Sensing a closer connection with God eased my fears somewhat, but a lot more help would come through my college years and after. Bible studies challenged me to believe I was worthy of good things, that "The Plan" for me included joy and fulfillment.
During my first teaching job, one day, I meditated on "Surely goodness and mercy shall follow me . . ." That became my goal—to rely on that goodness, for ME—a lifetime challenge.
I wrote sparingly, mostly in secret. After all, who would want to read what I wrote? I earned my M.A. in Teaching English as a Second Language, and meeting and marrying my husband solidified the concept that goodness truly did wait out there for me.
But my husband's first call to Senegal, West Africa, with our two small children, brought old fears to the fore again.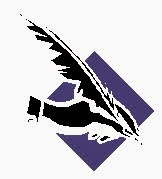 A care package book urged, "If you don't use your gift, you stand to lose it." That tweaked my writing desire and I submitted a couple of poems.
To my wonderment, both were published, and when we returned to the Midwest, reverse culture shock motivated me to write short social issues texts. Both were accepted, and years later, I co-wrote an English Language Learners manual.
Sporadic at best, my writing history often dismays me. But when I taught Writing 101 and 102 at Eastern Oregon University, a wonderful mentor nominated me to attend the Oregon Summer Writing Workshop, and that led to memoir writing.
You could say I came to fiction writing through the back door. But one theme accompanies my up and down story—I love writing. It may drive me a little crazy at times, but the process sharpens my brain, and is the best "holder-upper" for the worst of times. The whole thing is drenched in grace. What's not to love?
I'm still on this journey, and so are my books. My debut novel waits in the wings, just past the second edit—hopefully releasing in 2015. My World War II series gets stronger by the writing minute. The memoir isn't breaking any sales records, but readers tell me it encourages them and strengthens their own voices.
So there you have it, a love story, when what I write is women's fiction, not romance. Lol. I'd love to hear how my story resonates with yours.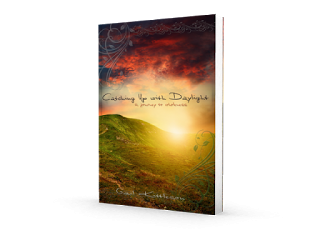 Gail has always loved to read, but had no burning desire to write fiction. She was happy instructing

college expository writing and English as a Second Language, but after she penned a memoir, the
fiction bug bit her. She's been addicted ever since, with special interest in the World War II era.
She and her husband enjoy life in small-town northern Iowa, their grandchildren, and in winter, the
Ponderosa forest of Central Arizona.
Facilitating writing workshops and meeting new friends is the frosting on my cake--please feel free
to contact me however it works for you.
Writing is thinking. It is more than living, for it is being conscious of living. Anne Morrow Lindberg