Please welcome today's guest author, Jan Elder.
My Spiritual Journey
I was immensely blessed to grow up in a Christian family and Mom always made sure we were in church at every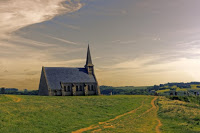 opportunity. From the day I was born, I knew that God loved me and wanted the very best for my life.
At the tender age of five, our pastor at church invited people who didn't know the Lord to come down to the altar for prayer. I remember pulling on my mother's sleeve asking her if she would go down that long aisle with me. I asked Jesus into my heart that night. Is life always wonderful? No, because we live in this fallen world. But there's a joy deep down in my soul that can never fade or falter. What a glorious gift!
My Writing Journey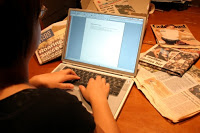 I've heard many writers say there was a pivotal moment in their lives that marked the beginning of their writing career. I know that was the case for me. That joyful (not to mention somewhat traumatic) moment occurred on my 50
th
birthday. Over the years, the desire had grown and taken root deep down in my psyche.
Whatever novel I may write has to be worth reading. It has to have a Christian message of some kind, subtle or broad, whatever the book requires. It's who I am, it's what I know, but more importantly, there really is a reason I write. Psalm 9 has always meant a great deal to me, and now the first two verses hold a brand new meaning.
I'm thanking you, God, from a full heart,
I'm writing the book on your wonders.
I'm whistling, laughing, and jumping for joy;
I'm singing your song, High God.
THIS BOOK'S JOURNEY
The Philippines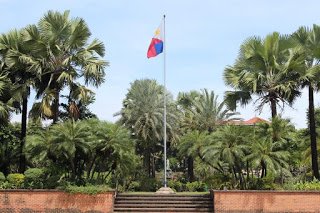 My brother has lived in the Philippines for over thirty years. He is a missionary, seminary professor, and church planter. I was privileged to visit him a few years ago where he lives in a suburb of Manila, and it changed the way I think about the world…and the way I think about my faith.
There was so much about that Asian foreign land that is good, and yet there was so much abject poverty it broke my heart. I understand why my brother has chosen to live there and I admire him for his sacrifice.
But I wanted my book to impart both a new way of looking at life and also deliver an entertaining love story with a light touch. My brother had always talked about how difficult it was for a busy missionary man to find a good woman. It would be a great deal easier to just send out an application and choose a mate without all that fuss, muss, and emotion. He was kidding of course, but hey, what if he wasn't? What if there was a man out there who would have the audacity to advertise for a wife in this day and age? What started out as a joke made for a good book premise.
Photo of Jan Elder
Manila Marriage App

It all began as a lark. Shay Callahan's life was just fine, thank you, but when the seemingly misogynistic missionary, Timothy Flynn, places an advertisement for a wife in a Christian magazine, she decides to give it a whirl and sends in the five-page application. Why not? After all, she's not currently seeing anyone, and this man truly needs to be taught a lesson.
Finding out she's Dr. Flynn's pick of the litter, Shay hops on a plane and flies to The Philippines. The strategy is to jet in, enjoy an exciting two-week vacation, and jet out again, all at his expense. Instead, her plan backfires. The handsome missionary man is not what he seems, and the foreign land has far more to offer than she could imagine.
Embark on a tropical adventure with Shay that challenges everything she believes.
Jan Elder is a Christian romance writer with a zeal for telling stories other women can relate to. She strives to write the kind of book that will strengthen the reader's faith, while also providing an entertaining and engrossing love story.
Happily married for twelve years to loving (and supportive) husband, Steve, the two live in central Maryland and comb the nearby countryside in search of the perfect ice cream flavor.
Book Cover
Buy Link
GIVEAWAY!!!!!!!!!!!!!!!!!!!!!!!!!!!!!!!!!!!!!!!!!!
Answer the question in comment below and be entered for giveaway of Jan's novel: "What country would you like to travel to and why?" Winner will be chosen at random so there is no "best" answer, but Jan wants to know!