Please welcome Pam Meyers on Today's Writer's Journey.
As an eight-year-old, I began keeping my first diary. As a teenager, I wrote in a teen journal. As a young adult, I journaled in a composition book. And as an older single adult, I became editor of my singles group newsletter. But I never considered writing for publication until I enrolled in a bachelor's program at Trinity International University. When a creative writing course was offered as an upper level elective, I took it for fun, but God had other plans. My instructor told me I could write for publication, either fiction or non-fiction, and I was floored. Someone would pay me to write?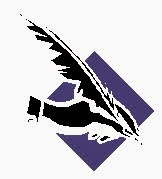 My first paid article was published in Today's Christian Woman Magazine, and after that, a few more opportunities came my way. But, my real love was fiction. I took a short story to the Write to Publish Conference and made an appointment with multi-published author Gail Roper. She encouraged me to think beyond short stories, and together, we brainstormed how my story could become a novel. Never in my dreams did I think I had it in me to write a whole book. But God knew differently.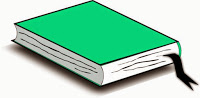 The story we brainstormed did become my first full-length novel. But as many first novels are, it was more for practice than for real. I went on to write a few more books, including a cozy mystery/romance called Thyme for Love (TFL). It took a few years, but it was finally picked up by a small press, and I quickly wrote a sequel to the story called Love Will Find a Way. I cannot describe the feeling when the UPS man delivered the box of author copies of TFL. There is nothing like it.
At the same time I was contracted for my mystery romances, I was blessed with the opportunity to write a story set where I grew up, a tourist town in southeastern Wisconsin. I set Love Finds You in Lake Geneva, Wisconsin in 1933 when the iconic recreation building called the Riviera was built next to the beach. I spent hours at the local library going over microfilms of the weekly newspaper from that year and learned a lot of facts I never knew. I fell in love with my hometown all over again and thank God for the blessing.
I recently asked the publisher of my mystery-romances to return my rights, and the second edition of Thyme for Love, is scheduled to publish July 29, 2015, on Kindle! It's been fun to tweak the original manuscript and to work with my cover designer to get just the right artwork for my story. It can be pre-ordered now. I will be following that up with a print edition very soon.
Within the next week I plan to start editing Love Will Find a Way, the sequel to TFL, and hope to have it published before the end of the year. Then it will be on to write the third book in the Cooking Up Trouble series.
My Lake Geneva book is still available through Guideposts Publishing thus making me a hybrid author. And that label fits. I still want to publish through traditional publishers whenever I can, but am excited at the opportunity to publish other books indie. Something that wasn't as readily available less than ten years ago. This is an exciting time for authors. I don't know what other opportunities lay around the corner, but I plan to be right here waiting to find out.
If you would like to have your name tossed in the proverbial "hat" for a chance to receive a print copy of Thyme for Love when it's available, please leave your contact information in the comment section of this post.
#
New chef, April Love, has landed her dream job, but she never anticipated her former fiancé and a murdered boss would be on the menu.
When April Love applies for a job as an in-house chef at a century-old lakeshore mansion in Canoga Lake, Wisconsin, she never expected to find her old flame, Marc Thorne working there and looking more gorgeous than ever. He'd left her high and dry weeks before their planned wedding, and last she heard, he was living on the West Coast. Soon, the old attraction heats up. But, April senses Marc isn't spilling all the beans about his past eight years, and no amount of questioning has him talking. Despite being unable to trust Marc for her future, she's determined to not let him stand in the way of living out her dream.
Their boss is murdered, and Marc is falsely accused of the crime. He's about to be indicted, and April has no choice but to turn detective and find Ramón Galvez's real killer. It isn't long before she realizes she may be the murderer's next victim if she doesn't stop her sleuthing. If she stops now, hopes for a future with Marc will end in a cellblock.
Bio:
A native of Lake Geneva, Wisconsin, author Pamela S. Meyers lives in suburban Chicago with her two rescue cats. Her novels include Thyme for Love, and Love Will Find a Way, contemporary romantic mysteries, and her 1933 historical romance, Love Finds You in Lake Geneva, Wisconsin. When she isn't at her laptop writing her latest novel, she can often be found nosing around Wisconsin and other midwestern spots for new story ideas.