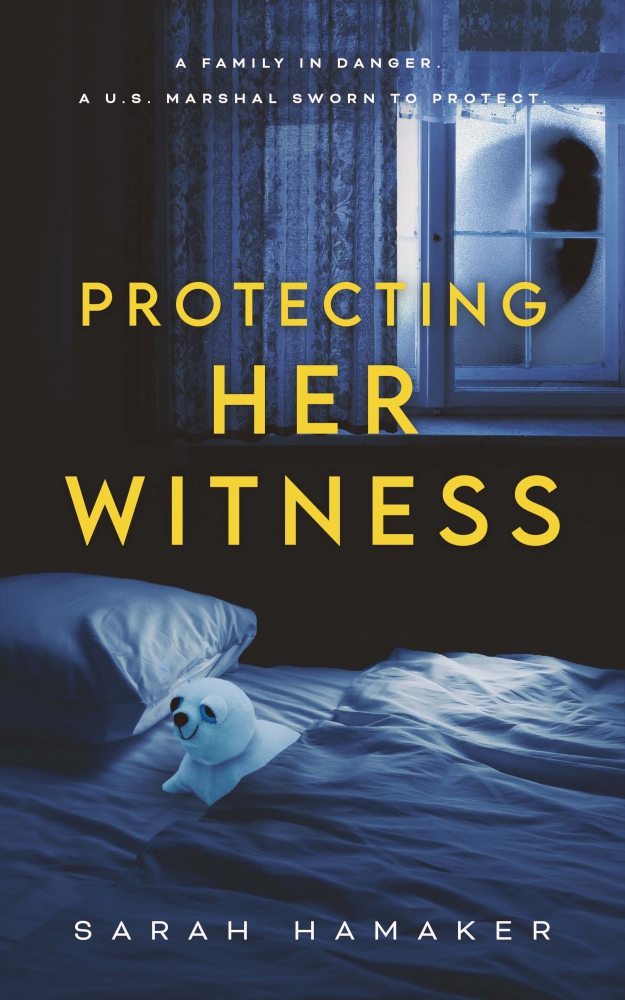 FICTION FRIDAY
BOOK REVIEW
OF
PROTECTING HER WITNESS
A Christian Romantic/Suspense
BY
SARAH HAMAKER
Publication date ‏ : ‎ October 27, 2021
Print length ‏ : ‎ 220 pages
Genre: Christian Mystery/Romance/Suspense
My rank: **** 4 Stars (very good)
STORY BEHIND PROTECTING HER WITNESS
I've always been fascinated with Witness Protection—the idea of changing your identity and starting over in a new place. I also like to add personal experiences to my novels, whether it's with the setting or other elements.
With this story, I wanted the US Marshal to be a strong woman character who has to protect a widowed dad and his young autistic son. While none of my bio children are on the spectrum, we recently fostered a young autistic girl, who gave me the idea for Sam. Several reviewers have commented on the authenticity of Sam's character as a child with autism. I also enjoyed setting the story in and around my hometown. For locals, I even snuck in a local coffee shop!
MORE ABOUT PROTECTING HER WITNESS
A family in danger…a U.S. Marshal sworn to protect.
U.S. Marshal Chalissa Manning has been running from her past and God for most of her life. When she meets widower Titus Davis and his son, Sam, her well-built defenses begin to crumble. But someone is targeting Titus and Sam, and it's up to Chalissa to both protect them and to find out who is behind the attacks.
As the threats pile up, will Chalissa be able to keep the family she's grown to love safe?
ABOUT SARAH HAMAKER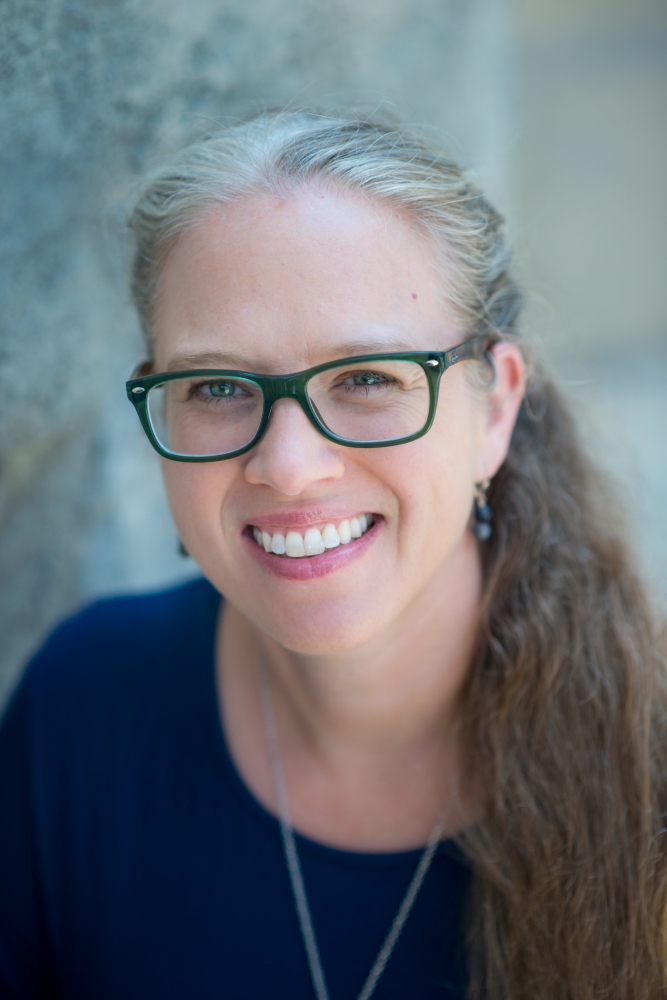 Sarah Hamaker loves writing books "where the hero and heroine fall in love while running for their lives." She's written romantic suspense novels and nonfiction books, as well as stories in Chicken Soup for the Soul volumes. As a writers' coach, her heart is encouraging writers. She's a member of ACFW; ACFW Virginia Chapter; and Faith, Hope and Love, as well as the president of Capital Christian Writers Fellowship. Her podcast, "The Romantic Side of Suspense," can be found wherever you listen to podcasts. Sarah lives in Virginia with her husband, four teenagers, a preschool foster child, and three cats. Visit her online at sarahhamakerfiction.com.
MY REVIEW
Four Stars
Titus Davis is in Witness Protection in order to testify against a previous employer. He professes innocence in foreknowledge of the company's illegal behaviors and claims he quit and reported his employer as soon as he was sure of their criminal activity. He has had to uproot his life and that of his autistic seven-year-old son, Sam, in order to go into Witness Protection. When his handler goes on paternity leave, Chalissa Manning, US Marshall, is assigned to take over his protection.
In order to protect Sam and prevent his becoming overly confused, Chalissa, with permission from US Marshall's office, masquerades as Titus's girlfriend. In their closeness, Chalissa is drawn to Titus and he to her. And Sam, of course, would like nothing better than for Chalissa to become his new mom. But there are protocols that a US Marshall must adhere to … as long as Titus is under her protection—certain boundaries that cannot be crossed.
Protecting Titus becomes more and more challenging as the story goes on—seeming attempts at Titus's life, fears regarding Sam's safety given his special needs, and evidence turning up to discredit Titus's acceptability as a witness.
I found the book to be fast-paced and was written well. Hamaker knows how to spin a yarn to keep the reader on the page. What I liked best was the author's attention to the characters and the human equation. I favor suspense stories that deal with issues rather than blood and guts and blowing up things all the time. I thought Hamaker did well in balancing the suspense and the romance.
I thought Sam's characterization, high on the autistic spectrum, was fairly on spot. Having been a caretaker for a twelve-year-old autistic grandchild as well as a professional social worker, I did pick up on the symptoms. Kudos for taking on this challenge.
The only weakness I saw was the predictability and repetitiveness in the romance subplot, inherent in most romances. Of course, we know hero and heroine must eventually overcome the obstacles to romance and go forward together. It is extremely difficult to avoid repetition of the man and woman's internal thoughts regarding attraction and rehashing the stumbling blocks against their having a future together. Though predictable, I thought the author handled reader expectations fairly well.
All in all, Protecting Her Witness is well worth the time to read. Entertaining/informative.