PLEASE MAKE WELCOME CHRISTIAN AUTHOR, CAROLE BROWN ON TODAY'S THE WRITER'S JOURNEY

TO BE ENTERED FOR E-BOOK GIVEAWAY CONTEST...LEAVE A COMMENT ON THE BLOG.
I can't remember a time when I didn't attend church.
I remember walking to church in the rain one time with family--aunt, grandmother and my mother. I remember when Mom and Dad went to special services and came home different. I remember teaching Sunday School at the young age of thirteen. I remember always being set up as an example even though I wasn't a PK (preacher's kid). I was the "good" girl on the block, so to speak.
But only God knew my heart and that I needed his help and grace upon my life. From that time forward, I've loved God (although I haven't always been "good" and was tempted to do a lot of things that affect most teens.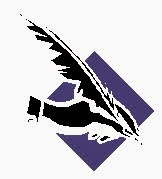 But in my teen years the craving stirred inside me to write.
I'd written earlier in grade school, but it was then that the desire sprang to life. A close friend and I spent study periods writing mysteries and drama-filled, haunting poetry that we both insisted was great. J I filled page after page with plots and problems for my young characters to solve.
Life--as in marriage and children and ministry--came along and kept me busy until the day the empty nest syndrome hit me. I sensed if ever I would see that early desire blossom into beautiful flowers, I needed to begin to seriously nourish it.
And I did. I studied, joined writing groups, gained critique partners, attended conferences and writing classes, researched, contracted with an agent and wrote. And wrote. Eventually one day, I signed a book contract and soon afterwards another book was released. The next year saw a third book (With Music in Their Hearts, Book one of my WWII Spies series), and this year I will be releasing yet another (Bat Crazy, Book Two of my Denton and Alex Davies mystery series) and perhaps a second book or even a third.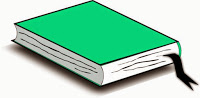 Why am I writing this? Because God knows our hearts.
He's given us talents, and I believe with all my heart that we should use them to the best of our ability. Easy? Fun? Successful?
No. Not always. But if there's anything I've learned (not saying I might not need reminded at times), it's that God's timing and ways are not always our ways or even in our understanding. That doesn't matter. If we are his child, then we do as he bids and accept what he's given. That's our responsibility.
His are the results.
Book Link:
Personal Link: