TUESDAY'S TREASURE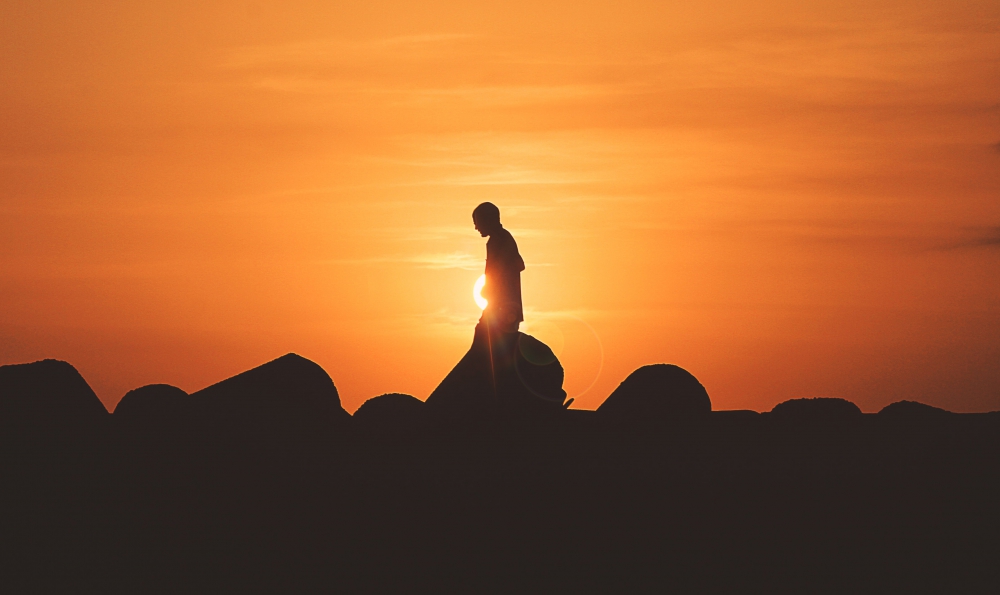 Photo by Aziz Acharki on Unsplash
I have put my trust in the Lord God,
That I may declare all Your works. (Psalm 73:28 NKJV)
Sometimes I rob myself of comfort in God's love because I'm too busy trying to figure out just where I'm at on the bell curve of spiritual success as compared to those I view spiritually superior. When I look at others' seeming success and blessings, I wonder what God meant when he promised me, "more than I could ever hope or imagine."
In two different Psalms (73 & 77) we see Asaph's struggles with doubt.
In Psalm 73, Asaph states he almost slipped away from God's grace when he compared himself to the prosperous wicked. They seemed to have no earthly struggles and lived like kings. Where were the blessings God promised him? The longer he dwelt on the seeming inequities, his soul hardened, and he describes himself as embittered.
Like Asaph we cry out, "I've done everything you've asked me to do. I'm early to bed and early to rise, but I am far from the promise of being healthy, wealthy, and wise. Why do the wicked prosper and the innocent suffer? What about me? What am I to you Lord? If you love me as the Bible declares, why am I still in this predicament?
In Psalm 77 Asaph again wrestles with doubt when he sees inequities all around him. He asks, "Where is the God of mercy and compassion?" Just as we ask, "Where are you, God? I've called on you day and night, yet you still seem far away from me. Have you forgotten me?"
When we see how God intervenes for others, we are conflicted. "Where's my miracle?" we ask, like the child who believes they should be equally awarded the same gifts as their sibling.
Don't we sometimes feel jealous when we see the many miracles God performs for others and we have yet to see our own miracle? We believe he can. Our puzzlement is why he seems so slow to answer us in the way we think he should answer.
We shudder at Asaph's directness in his plea to the Lord. Is he being disrespectful?
I think the fact he goes to God with his doubts shows his faith. Just as the father of the possessed boy said to Jesus, "Lord, I believe. Help my unbelief." (Mark 9:24)
In his struggle with doubt, Asaph does not turn away from God. Rather he goes to the source of his hope. He remembers the many times God has been faithful in his promises in "days of old." Asaph reminds himself that God's hand can be seen all about him. "What god is as great as our God?" In that statement he personalizes God.
Asaph concludes:
God is Holy
God is great.
God does perform miracles for the people of his fold.
We see in these two Psalms the cure for doubt:
Remember how God has interceded for you in times past.
Consider God's creation that testifies to his might and power.
Meditate on his word daily.
Be honest before the Lord.
Just as Asaph worked through his doubt by remembering God's nature, we can claim this promise as well: "The God of the Universe is my God."
I will remember the deeds of the Lord; yes, I will remember your miracles of long ago.
I will consider all your works and meditate on all your mighty deeds." Psalm 77:11-12 (NKJV)