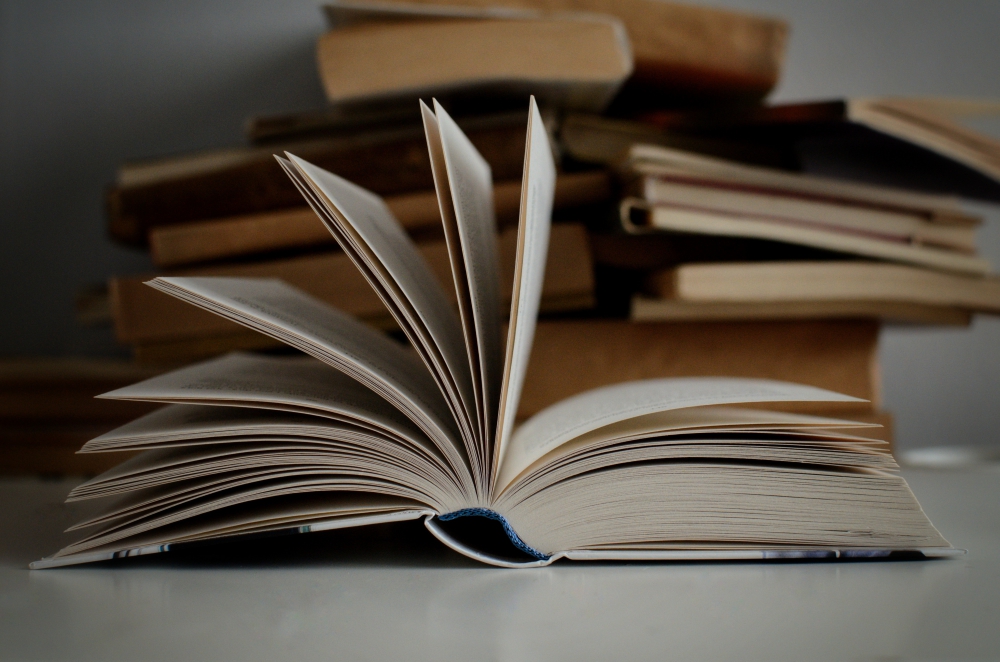 Photo by Mikolaj on Unsplash
WELCOME TO FICTION FRIDAY
Happy New Year.
This year of fiction, I have made a resolution to read more. Like many authors, I can too involved in my many writing tasks and neglect what Stephen King says is a vital part of the author's continued development … reading.
He claims he is a slow reader but still manages to read 80 to 100 books a year. Of course, he has people to do a lot of his busy stuff, but the fact that he puts such an important emphasis on reading strikes a chord.
What can an author gain by reading? Should an author only read in their genre? What if the book is not in the style or pool of interests? Is there still value in reading a book the author feels is less than great? Should an author focus more on the classics? What about fan fiction?
Stephen King says none of the above is critical. All books can offer writing benefit for the author. If the book is well written, the author may learn something to help their craft. I write contemporary fiction for the most part, with the occasion speculative fiction, children's book, or nonfiction. Yet I find historical fiction fascinating and enjoy weaving historical elements in my stores.
Whatever you write, challenge yourself to read a few extra books than you normally read. For 2022 by goal is one to two nonfiction books and four fiction books. To this end, I've made commitments to do book reviews.
I may not like all the books I read, but I have promised to be objective and fair, finding the good where I can.
Support an author … read and review. Let the author know how the book impacted you. We love to hear from our readers.
Future reviews will be more comprehensive. For today, however, I've written a short review with info and links on Dangerous Pursuits, Christian Romantic Suspense Anthology by various authors
DANGEROUS PURSUITS/VARIOUS AUTHORS
Four Stars
I found this anthology worth the investment. With nearly 1200 pages, it presents with a basket full of romantic suspense. I am not a huge fan of suspense/thrillers/mysteries that follow the predictable pattern avid fans seem to desire. For me, I enjoy the unexpected and nontraditional.
However, these stories will please the romantic suspense genre fan for the Christian reader. Each story has sufficient action, excitement, romance, and faith to keep the reader on the page. The writing is good. Many of the authors are well known, and some are more newly published.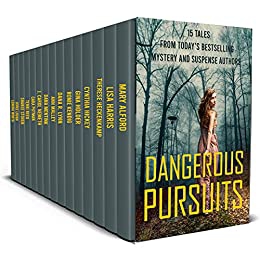 ABOUT DANGEROUS PURSUITS
Crisp Days. Cold Nights. Dangerous Pursuits.
The chill of fall brings with it a hint of peril in Dangerous Pursuits.
Consecrated Sacrifice by Mary Alford:
CIA Officer Branch Collins is saved by a dead woman. Is she a hero or a traitor? Everything rides on finding out the answer.
The Last Day by Lisa Harris:
When Dr. Hope McQuaid stops at the scene of an accident on a lonely west Texas highway, she becomes a bargaining chip for two dangerous fugitives with nothing to lose.
Sleep-Deprived by Therese Heckenkamp:
When sleep deprivation skews her judgment, grieving young mother Mae risks everything to save a baby—only to wind up accused of a crime.
A Time to Hunt by Cynthia Hickey:
A bestselling author finds himself mired in a plot straight out of one of his books, and the clock is ticking down to the death of those around him.
Don't Look Down by Gina Holder:
Can she prove a killer's guilt before he silences her forever? Erynn, owner of the Gourmet Gal food truck, witnesses a murder, but no one believes her.
Deadly Heights by Ronie Kendig:
Heiress and experienced climber Jolie Decouteau doesn't believe in coincidences, so getting acute mountain sickness while on a hike shortly after her father is found dead convinces her that someone is trying to kill her.
Never Think Twice by Loree Lough:
One of the felons recovery agent Fitz delivered to authorities has escaped from his maximum-security prison and is coming after Fitz and his loved ones.
A Dark Silence by Dana R. Lynn:
Deaf since birth, Heidi Martin is excited about her new career as a counselor at the school for the deaf. Until she walks in on a murder and must flee to stay alive.
Amish Justice by Ann Malley:
In the cross-hairs of an Amish criminal kingpin, Naomi Boentreger is forced to uncover family secrets first and trust the man she once loved yet now barely recognizes.
A Dark Road Home by Dana Mentink:
After a tragic mistake, Lola Armstrong left the U.S. Marshals and rancher Abe Everhart far behind. Now Abe's on her doorstep with retrograde amnesia and his twin niece and nephew in tow.
Courage on the Run by J. Carol Nemeth:
When innkeeper Casey Hartman witnesses a murder, can guest DEA Agent Will Kerns keep her safe from the killer as they head out on the run?
Stepping from Shadows by Cara Putman:
When Emma Donahue goes home, it's time to find answers or die trying. She has days to discover the truth or she'll lose her inheritance. After years of trusting no one, can she risk relying on Lance Updike?
Deadly Catalyst by Sharee Stover:
What starts as an online computer game becomes a life-and-death struggle for Jorja Hale and her teen brother, plummeting them into a deadly underground network.
Protecting the Heiress by Terri Reed:
A reluctant heiress needs the protection of the intelligence officer who broke her heart if she is to make it to the reading of her father's will alive.
The Winter Pearl by Lenora Worth:
When antique-jewelry store owner Hannah Dupree mistakenly receives a priceless pearl necklace, someone is out to kill her and get it back.
Get a copy here on Amazon