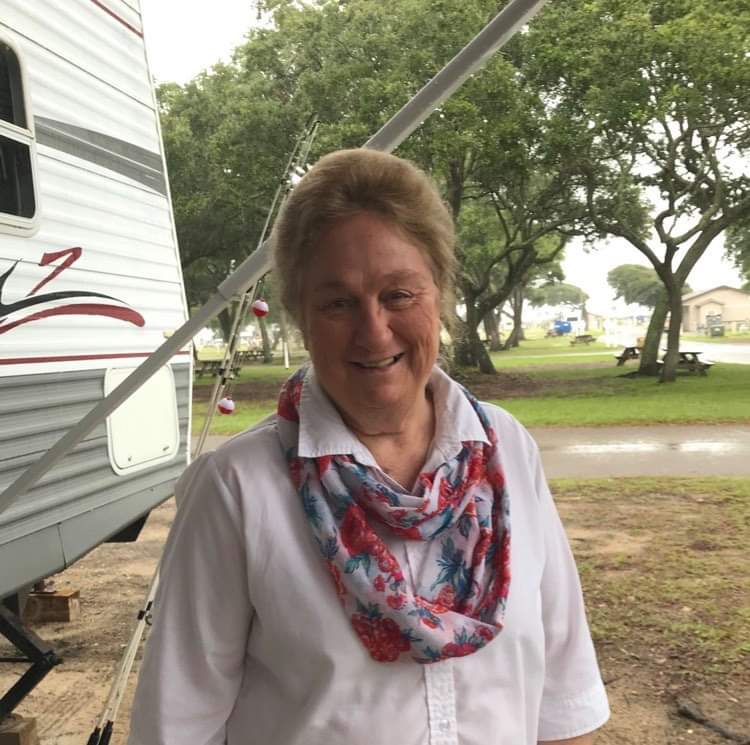 PLEASE WELCOME
CAROLE BROWN
TO
ANYTHING GOES
SPECIAL EDITION
What makes authors write in their chosen genres?
In my case, I've loved mysteries and suspense since a child. Nancy Drew, The Hardy Boys, Jupiter, his friends, and their secret junkyard clubhouse, The Airplane Stewardess Mysteries, Trixie Belden and so many more.
There was even a time when I wanted to be a detective. That idea eventually faded when I figured out I was too much of a coward to be a detective. I much preferred reading about them than living that life. Face to face with serious, scary events was not up my alley.
But my fear of being a real-life detective didn't deter my love for reading suspense or mysteries.
As a child and then into my teens I wrote. In high school, one of my best friends and I wrote melodramatic and romantic poetry. In adulthood, I was busy with living, in college, church...and then I fell in love. We married, went into ministry, had two sons, and had traveled. Life was adventurous and gave me lots of memories and ideas for later on.
One day, later on, came to an end. I knew if I was ever going to write, it was time! I plunged in. Research gave me a Christian group called American Christian Writers, and I joined up. I was invited into a critique group. I wrote, was critiqued, and revised over and over again.
That first full-length novel was Catch Me If You Can. I used one of our niece's names for the protagonist, used a grandson's name for the primary male name, used a mouse as a pet—at first—but changed it to a Savannah cat later on. Editors loved it, but the timing wasn't right.
Through 2020 I didn't get much writing done, but when 2021 came around, inspiration hit, and I made a huge decision. It was time to release Catch Me If You Can.
It's with happiness and satisfaction that I can say this book is one of my favorites that I've written, But then, when does an author dislike any of his or her books?
ABOUT CATCH ME IF YOU CAN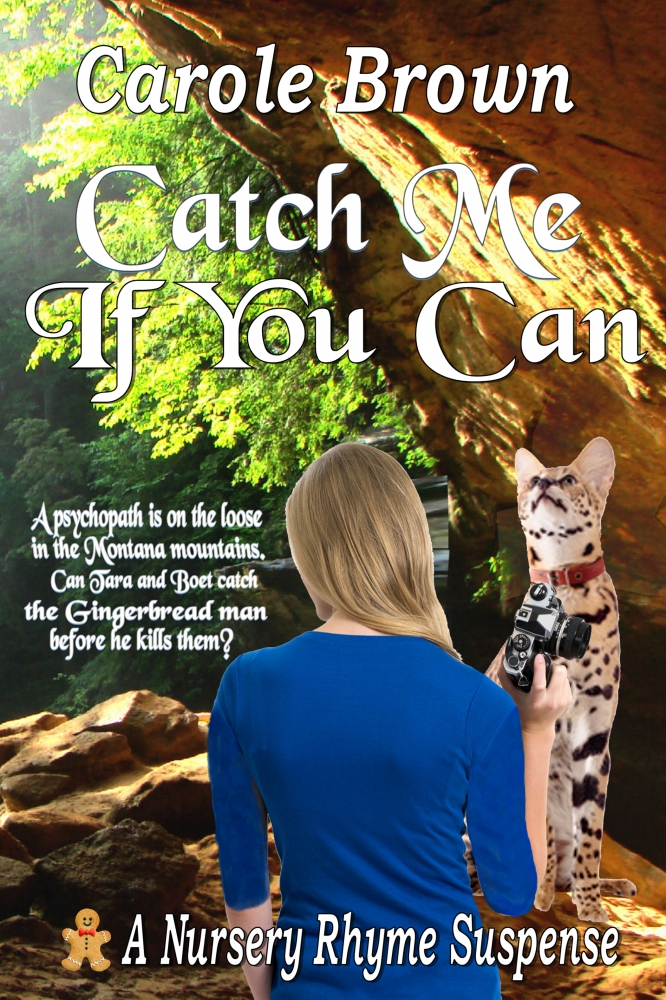 The big cat sat on the oversized rock, ears pointed toward the sky, every muscle taut, every sense at the ready.
"S-s-shut up and f-f-forget it. You've s-seen nothing and know nothing. I won't warn you again. G-g-got it?"
The cat's head swiveled, his ears twitching as if catching the hint of threat in the whisper. A soft hiss slid from his open mouth and reinforced the overtone of evil pressing in upon the scene. Within hours, lies and dark secrets are slithering all over the campground.
Coaxed into finding the animal killer at Jamieson's Outfitters, Tara Layne, with her sidekick, Boet, is welcomed by a threatening whisper and the unfriendly eyes of a rugged and devastatingly handsome manager. Wesley Clarke, both interesting and frustrating, holds an attraction for Tara that is both primitive and exasperating.
Intermingled with her search, Tara deals with her own heartbreaking buried secrets. When a strange old Native American probes into the recesses of her heart, he encourages her to face her bitter feelings.
As Tara closes in on her search, she finds herself—and Boet—the target of someone who's determined to outrun and outsmart her. Someone determined not to get caught.
His theme:
Fun as fast as you can, you can't catch me.
The question:
Can Tara run fast enough to catch this real live Gingerbread boy
before he decides to get rid of her and Boet?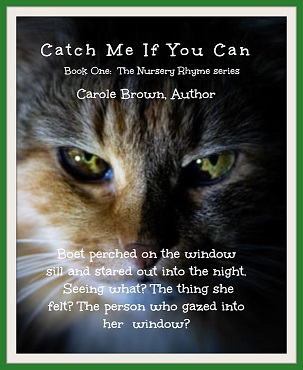 Buy Link: Amazon
ABOUT CAROLE BROWN
Besides being a member and active participant of many writing groups, Carole Brown enjoys mentoring beginning writers. An author of thirteen, best-selling, award-winning books, she loves to weave suspense and tough topics into her books, along with a touch of romance and whimsy and is always on the lookout for outstanding titles and catchy ideas. She and her husband reside in SE Ohio but have ministered and counseled nationally and internationally. She has found that traveling and ministering have served her well in writing her novels. Together, they enjoy their grandsons, traveling, gardening, good food, the simple life, and did she mention their grandsons?
Personal blog: http://sunnebnkwrtr.blogspot.com/
Facebook: https://www.facebook.com/CaroleBrown.author
FB Fan Page: https://www.facebook.com/groups/183457429657732/
Amazon Author Page: http://amzn.to/1nFS0og
Twitter: https://twitter.com/browncarole212
BookBub: https://www.bookbub.com/authors/carole-brown
Instagram: https://www.instagram.com/browncarole212/?hl=en
Pinterest: http://pinterest.com/sunnywrtr/boards/
Goodreads: http://www.goodreads.com/user/show/5237997-carole-brown
Linkedin: https://www.linkedin.com/in/carole-brown-79b6951a/