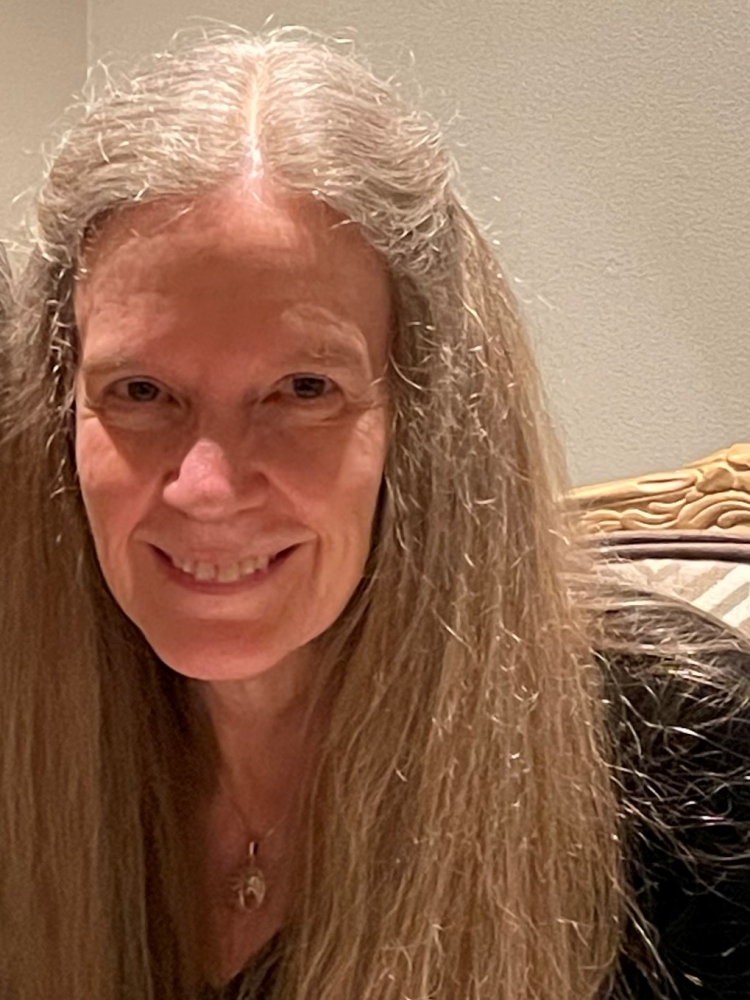 PLEASE WELCOME
CYNTHIA BAUGHAN WHEATON
TO
ANYTHING GOES
Are you someone who tends to be joyful about things after they are over and everything turned out okay? I am. Jesus said we should not worry -- but we do.
When my daughter was in high school, Marilyn practically lived at a nearby horse barn. She found great peace, not only in riding but also in grooming the horses – even happily mucking out the stalls. Although we did not fully understand her interest, my husband and I applauded her hobby, especially since she was more than willing to have a part-time job helping with the horses.
Over a period of years, she began participating in local, then regional, horse shows. At one of the bigger events, she said, "Mom! They are finally going to have an adult lead-line class – tonight! Will you participate?"
Let me explain. In lead-line classes, an experienced horse person uses a rope to lead a horse around the ring, ridden by a novice or non-horse-person. Usually, these classes are limited to young children. In this case, adults could ride.
Unfortunately, I have been scared of horses since I was six years old when one ran away with me. You may understand my two reactions. Internal: "Yikes!" External: "Sure, Honey, I told you I would."
All day I worried about wearing her flowing outfit and getting on and off that big horse. The evening began with her long-awaited competition in a costume class, where her riding skills were judged. I watched Marilyn gallop around the ring at maximum speed, in the same "Lawrence of Arabia" costume I would put on. Too soon, she eased down from the horse after collecting her ribbon. Immediately, she helped me dress. I used a step stool to point one foot into the stirrup, throwing my other leg over the saddle and easing into the seat. Well, that went okay, but I was concerned that the horse would want to gallop more -- with me. The saddle was English, and unlike a Western saddle, there was nothing to hold onto except the reins.
My first words were, "Marilyn, how am I going to get off this horse?" Nursing a broken toe, I was really concerned.
"Mom, just live in the moment. Enjoy yourself and stop worrying about what comes next."
Even as a teenager, she knew me well. I took her advice and rode for about 20 minutes as she managed the lead rope. He obeyed her while I enjoyed a carefree ride. Then, despite my earlier fears, I easily dismounted.
All that worry – what a waste. I have spent too much time worrying about the past or the future, and not participating in the present. Life's ride is more joyful when we trust the One leading us.
ABOUT ARE YOU READY TO START YOUR OWN BUSINESS
Are You Ready to Start Your Own Business?
A Sanity Check for Those Who Dream of Self-Employment
If you dream of self-employment, discover your answers to three important questions:
1. Are you personally ready to start your own business?
2. Can you make a profit from your investment of time and money?
3. Should you proceed?

Whether you are thinking about starting a new business, expanding an existing business, joining a partnership, or generating profit from a hobby, this book is for you.

Get practical advice related to business and life, including:
o Essential ingredients for successful business ownership.
o Related lifestyle considerations.
o A Personal Readiness Inventory.
o Evaluation of personal obligations; both financial & non-financial.
o Where to spend money first.
o The use of outside experts.
o A plan for estimating viability.
o Considerations for people of faith.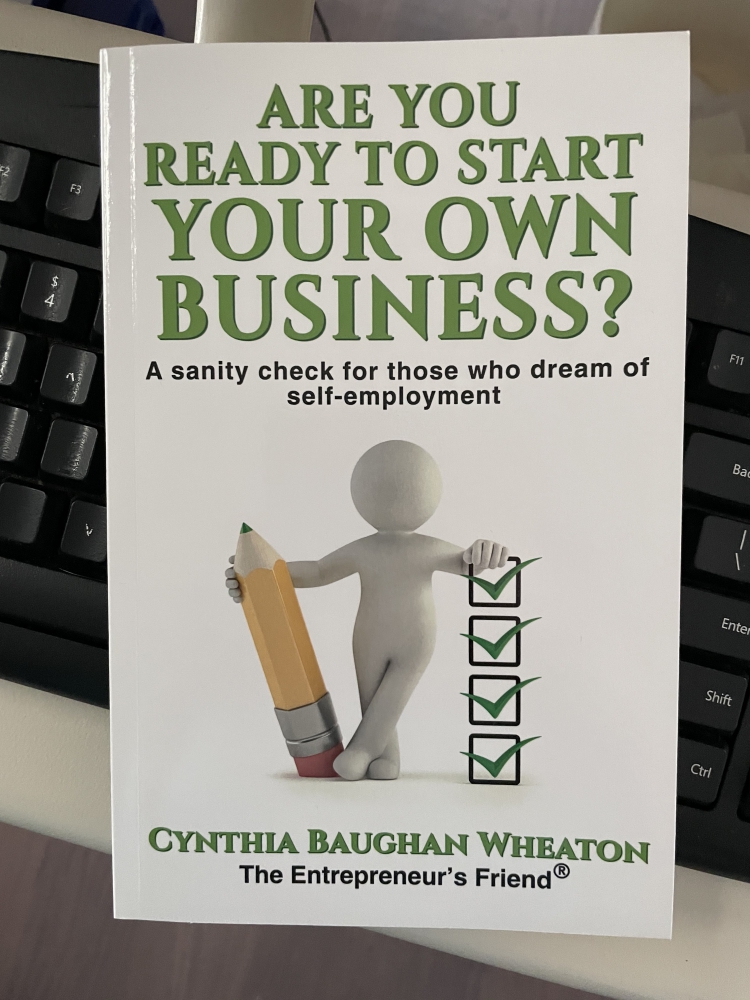 o Common causes of business failure.
o The importance of realistic expectations.

Imagine sitting down with an experienced entrepreneur - getting practical tips, cautionary tales, and challenging questions. This book is the equivalent. A step-by-step thought process highlights critical issues and empowers you to build a Business Plan.

What have you overlooked? Is it possible to make your dream a reality? If those questions haunt you -- buy this book!
Buy Link: www.amazon.com/Ready-Start-Your-Business-Self-Employment/dp/1511529474/
ABOUT CYNTHIA BAUGHAN WHEATON
Cynthia Baughan Wheaton offers encouragement, practical advice, and spiritual insight as The Entrepreneur's Friend®. After earning an MBA from UNC-Chapel Hill, Cynthia spent 9 years managing new ventures and 25+ years as a business consultant, while active in church and community. Cynthia and her husband nurtured their two children into purpose-driven adulthood while building their own successful business and working together from home. Her concise and readable book, Are You Ready to Start Your Own Business, includes a section on prayer and is used as a textbook at two colleges. Her second book, Make Your Home Office Work, will be available in early 2022.
LinkedIn: www.linkedin.com/in/cynthia-baughan-wheaton-78a8267/
Instagram: www.instagram.com/theentrepreneursfriend4growth/
Facebook author page: www.facebook.com/cynthia.wheaton.author
Visit her website for helpful, searchable articles on self-employed work and life:
Website: www.theentrepreneursfriend.com/
For interviews, speaking events, book signings, or comments contact Cynthia at: Cynthia@TheEntrepreneursFriend.com.