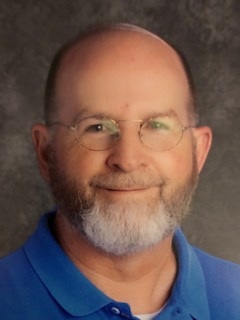 PLEASE WELCOME
MARTIN WILES
TO
ANYTHING GOES
You have always put a wall of protection around him and his home and his property. You have made him prosper in everything he does. Look how rich he is! Job 1:10 NLT
She was a vibrant individual…until she wasn't.
Gina was a good friend. My wife and I loved her. When we moved away, Gina called once a week, and she and my wife would catch up on the news. But then one day, we received a message on Messenger from Gina's daughter: "Mom has had a stroke and is in ICU."
Gina had been riding in the truck with her husband. They stopped for gas. He went inside to pay. When he returned to the truck, Gina couldn't talk. He knew something was wrong, so he rushed her to the local emergency room. There, doctors examined and tested her, but things went downhill rapidly. Within a few hours, she was in ICU, and within another few hours, the neurosurgeon was operating on the blood clot in her head—a necessary step to save her life.
Over the next few days, Gina made slow progress. They removed her from life support, but her right side was paralyzed, and her speech haltered. Gina didn't know her future held a stroke. She merely enjoyed the day with her husband—and probably had other plans too. Thankfully, Gina eventually recuperated and now lives a fairly normal life—but her road to recovery was long.
Job didn't see what was coming either. He didn't know about the conversation between God and Satan taking place in heaven. The one where Satan accused God of overly protecting Job—the reason Satan said Job was such a righteous person. Job didn't know about God giving Satan permission to mess up his life. But Job did know when life came tumbling down.
Life is that way: uncertain.
But if it weren't, how would our trust and faith in God grow? If we knew about every incident in the future, we could plan how we would face it—or avoid it. No problem there. Not knowing forces us to trust God—who does know about all future events.
If we don't believe in God's control of our lives, we're left with fate or chance. Not comforting choices. But knowing God loves us and has our best interests at heart helps us live this uncertain life with peace and joy and without fear.
Don't let the uncertainty of life ruin your life's journey. Trust in the God who loves you and guides each event in your life.
ABOUT MARTIN WILES
Martin Wiles is the founder of Love Lines from God (www.lovelinesfromgod.com) and serves as Managing Editor for Christian Devotions, Senior Editor for Inspire a Fire, and Proof Editor for Courier Publishing. He has authored seven books and has been published in numerous publications. His most recent book, Don't Just Live…Really Live, is scheduled to release in October 2021. It is now available for preorder on Amazon. He is a freelance editor, English teacher, author, and pastor. You can follow him at
https://www.facebook.com/martin.n.michelle and at https://twitter.com/linesfromgod.
ABOUT DON'T JUST LIVE … REALLY LIVE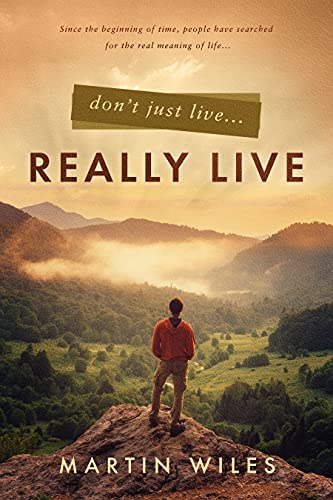 What does it mean to really live? Using Jesus' Sermon on the Mount as the blueprint, Dr. Martin Wiles answers some of the most pressing questions that Christians have about effective Christian living. In this powerful work, Dr. Wiles shares eighteen insights for learning how to pray, handle our anger, love our enemies, overcome worry, have a healthy marriage, and so much more. Included are questions for personal reflection or group discussions. Don't Just Live . . . Really Live offers a practical approach for discerning how to live out the Bible in today's world. Preorder your copy on Amazon at https://www.amazon.com/Dont-Just-Live-Really/dp/1649600445.