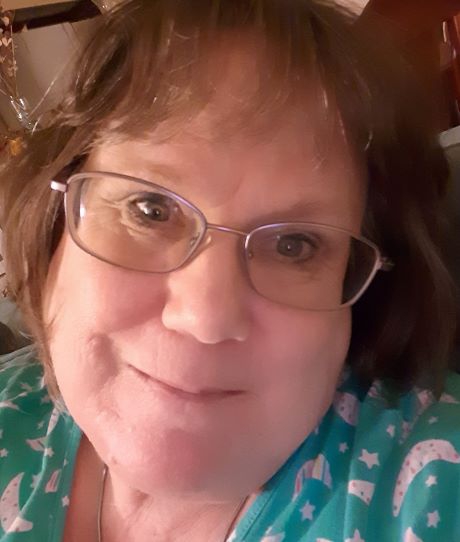 PLEASE WELCOME
JULIE COSGROVE
TO
FICTION FRIDAY
The Word Play Mysteries
Wanda Warner loves two things … her town of Scrub Oak, Texas, and word games. Her nephew Todd Martin, who has returned to become the town's newest police officer makes it three. Wanda understands small-town folk have long memories. The last they knew of Todd, he'd left after high school as a troubled, lanky, quiet teen victimized by his parent's scandalous divorce and subsequent exit. Wanda took him under her wing during those turbulent years, and they shared many an evening at her kitchen table playing Scrabble and solving the word puzzles from the Dallas Morning News.
Little did she realize her word-solving skills would help thwart crime from seeping into her town. Determined to make Todd shine, she forms a neighborhood watch and stealthily involves her two best friends, Evelyn and Betsy Ann, in sniffing out criminals using the best tool she knows ... words.
There are two Wordplay Mysteries published with a third anticipated in February 2022 and a fourth in late summer or early fall of 2022.
Word Has It – Not prone to gossip, Wanda keeps to herself. But when she hears from her nephew that a ring of thieves may be hiding out in the area, she begins to wonder if the old Ferguson place is still abandoned. When words like jewels, woodshed, landing, and evil appear on their weekly word game then a deadly shooting occurs, she determines these are signs she and her friends should investigate.
Word Gets Around – Each of the three ladies receives a nonsensical note slipped between the wiper blades of their cars. When the ladies combine the words on a word game board, they spell trouble for one of Betty's former students, who is now a freelance reporter for the Oakmont County Gazette. Could it be she reported way too much?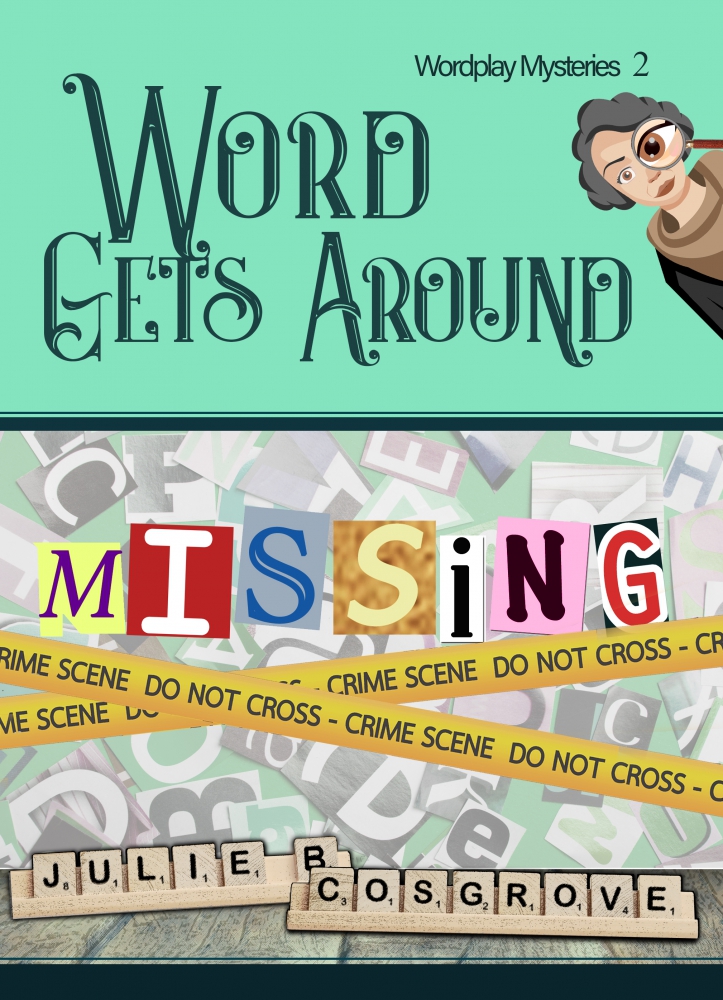 In Other Words – Many English words contain the same letters but in a different order, like stressed and desserts. After the local store owner is found dead in the alley, the ladies will need their word playing skills to unravel the dual meanings of the graffiti that appears around town before two more people's games end.
Hang On Every Word - Tom Jacob retires and leaves The Oakmont Gazette to his daughter and son-in-law. They decide to turn it into a daily online paper and hire Wanda to design with the daily Wordplay puzzles. But when they publish the Hang Man puzzle each Tuesday and Friday, someone uses the clues to decide who to rob next in Scrub Oak and people begin to blame Wanda. Will Todd end up arresting his own aunt?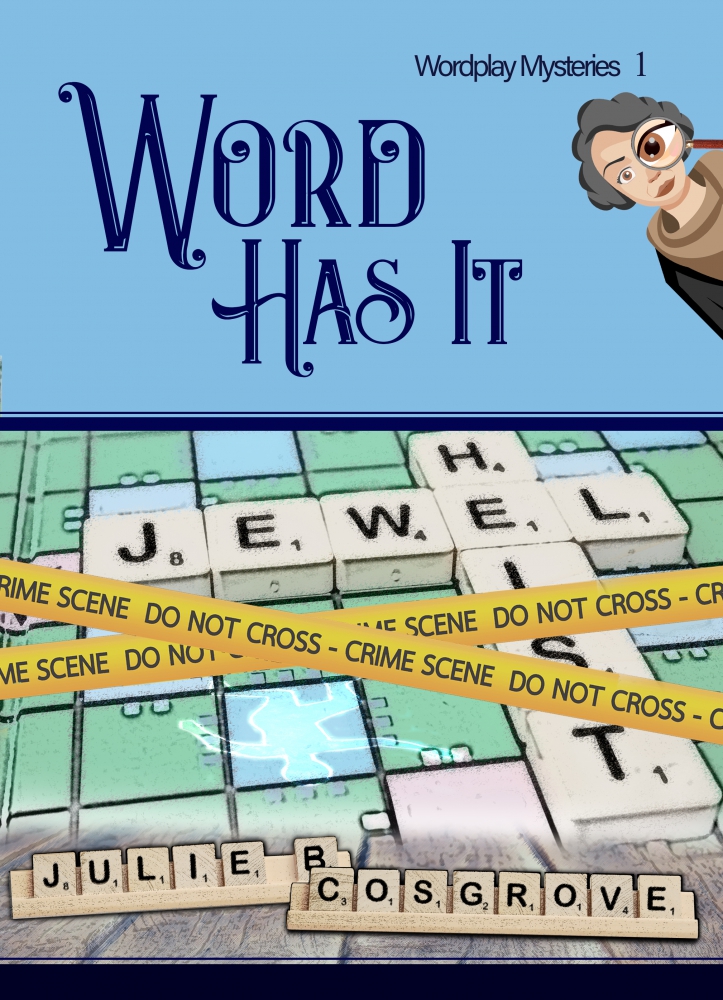 Here is an excerpt from Word Has It:
Wanda dug in the bag for four more tiles, her fingers flicking through the little wood squares hoping that either by osmosis or providence they'd choose what she wanted. "Todd, do you find life boring here after living in Austin for five years?"
He shook his head with emphasis. "Not really. I enjoy wandering about town, saying hi to folks. Especially since now most of them seem to respect me."
"Well, you did solve the mystery of who was defacing the lawn decorations on East Elm Street and Oak Drive. And in your second month on duty, too."
A slight flush crawled over his nicely chiseled cheeks as he played off the second "E", making the word "escape." He had inherited his father's classic manly features. At least Thomas had given his son that, the snake.
Wanda cleared her throat as if expelling the last thought before she felt the need to confess it before she went to bed tonight. She always lived by the rule that one sleeps better with a clear conscience.
"Well, I shouldn't really be telling you, but…" Todd stopped mid-sentence and chewed the side of his lip.
"But you will." Wanda wiggled in her chair as she placed a "W", an "O", another "O" and a "D" to make the word "woods" off his word "escape."
He took his sweet time, casting his attention between his letters and the Scrabble board, avoiding eye contact. He appeared to relish in baiting her curiosity, of which she had an abundance. Not that she ever gossiped. Heavens no. But she did take pride in knowing what was happening in her own town.
Wanda counted the tiles played to keep her patience.
He placed A-Y-I-N-G under the "L" in jewel, landing on a double word square. Then he mentally added up his score and wrote it on the tally sheet.
As he reached in the tile bag, he glanced at her face. "Yes, ma'am, I will. Speaking of jewels. Recall the burglary at that jewelry store in Burleson Monday night?"
"Yes, I heard about it. That store has been there forever. Edward got my engagement ring there. Let's see. That would be 40 years ago." The thought zipped her briefly into the past. He'd been so dashing. She still wondered why the good Lord took him from her.
"Really? I didn't know that." He gave a small shrug "Anyway, there may be … I repeat … may be evidence that the thieves are laying low in this area."
"In Scrub Oak?"
"Well, maybe not in town. But around here. I'm only telling you because I want you to take extra precautions until they are apprehended. If they are nearby, that is. The three burglars escaped in an unmarked delivery van later abandoned under the expressway overpass near Alvarado."
Her gasp sucked in all the air in the room. Not so much about the robbery details but because the words she and Todd had created so far perplexed her even more.
Perp, jewels, escape, woods, lying. And in her hand, the letters spelled mansion.
Could it be the old Ferguson house on Woodway, which had been lying empty, was no longer vacant? It had been boarded up for several years because the heirs were still in a fierce legal battle. A perfect hideout.
Wanda didn't want to say anything. Not yet. She eyed the clock on the stove—10:45. Maybe Evelyn or Betty Sue would know something. Evelyn wouldn't be home from her Bible study until after twelve-thirty, but Betty Sue's Pilates class ended in fifteen minutes.
"Oh, dear. I am getting absent-minded. I forgot I have an appointment at eleven. Can we pick up where we left off on Sunday afternoon?"
About the Author Julie B Cosgrove:
Whodunnit? My mom used to ask us that with a hand cocked on her hip, peering into our wide-eyed faces. Naturally, the blame trickled down to the youngest one—me. I had to solve the crime so I could plead my innocence.
On walks through the Texas Hill Country with my dad, I became a keen observer of nature, and later in life as an adult and writer, of human nature. So sleuthing is part of my DNA.
I wrote award-winning works in high school creative writing class, but then life edged in. Even so, on my long commutes, I'd make up storylines in my head. After my husband passed away, the desire to write returned. My sister suggested I write mysteries, which had long been my favorite genre.
Now I absorb mysteries whenever I get the chance, then let the whodunnits capture my imagination … and my keyboard. After nineteen fictional works published or in edits, thirteen of which are mysteries, I think I'm finally becoming who God intended me to be.
I also write devotionals and was the content editor of over thirty-two writers for CRU's digital ministry for six years. I still write for several publications as well as my own blog now in its tenth year, Where Did You Find God Today? I am a fiction and nonfiction editor for Elk Lake Publishing and Roaring Lambs Publishers as well as taking on freelance editing. You can preview my works, my blog, and my fees at juliebcosgrove.com.