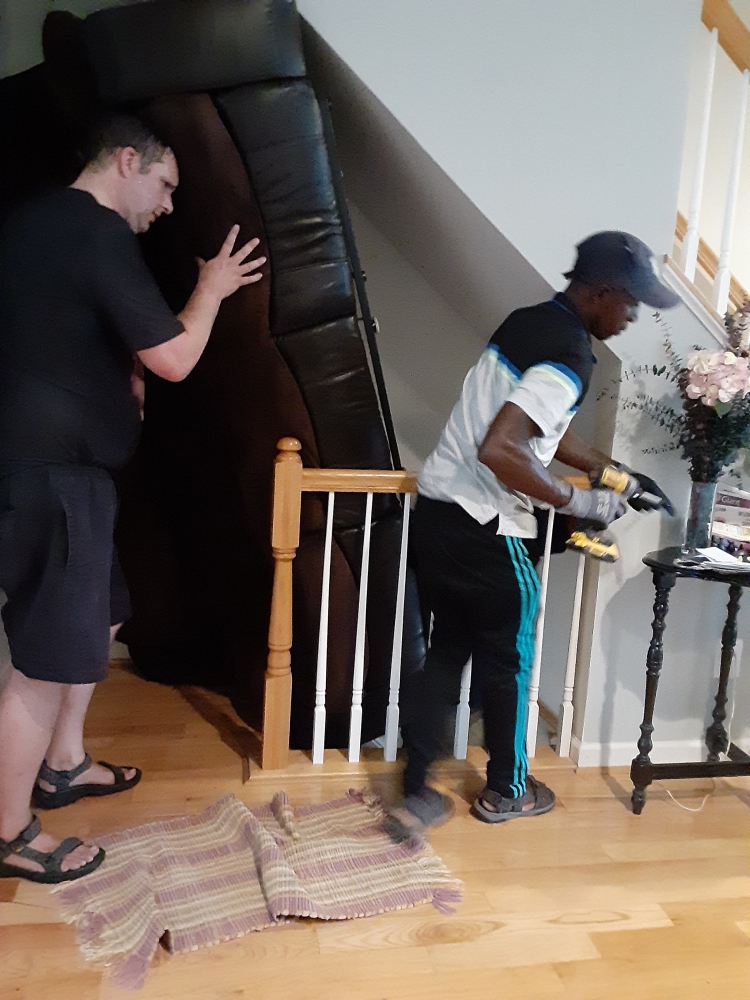 Helping our adult children with their life needs can prove to be an adventure.
Here is our son John's recount of his moving day when he moved from a rented space in one home to a rented space in a three-story home. Unfortunately, the couch had to go up one flight and his little refrigerator went up three flights.

Moving worked out well. I spent 14 hours Saturday packing, moving, cleaning, and returning the truck. Sat down to dinner and a cold drink at 10 pm.
Sunday morning: woke up. searched every single box for toothpaste. Couldn't find it. When cleaning out the old place later I found an entire box of bathroom supplies packed up and left behind in Andrew's room. Also found all of my coats hanging in the closet, and a few other odds and ends.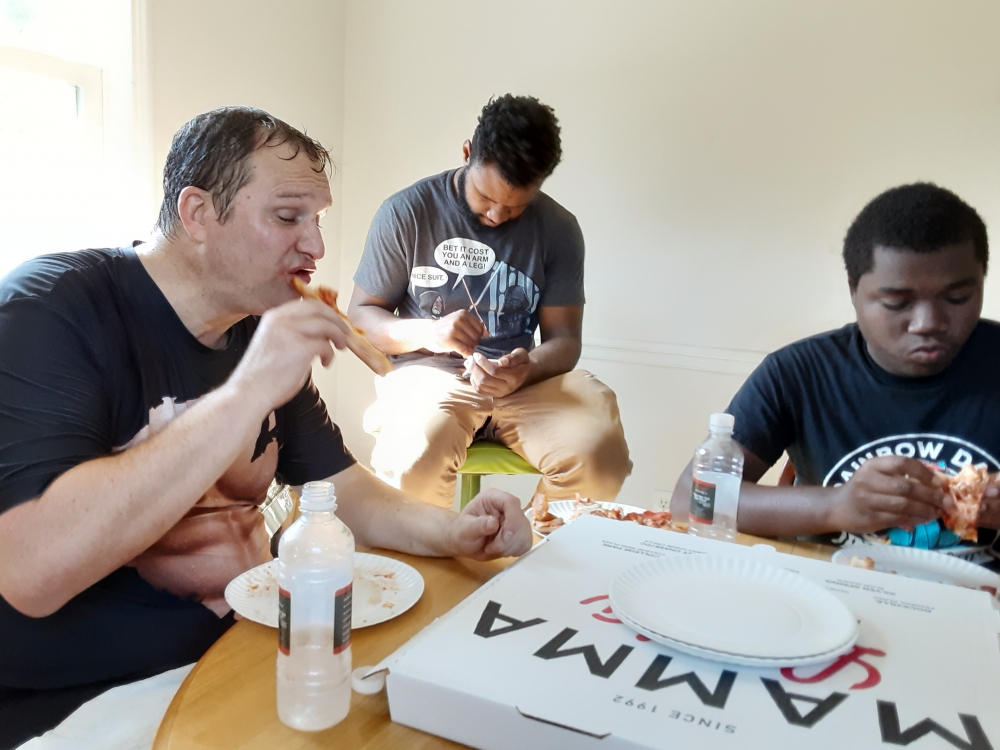 Because of the diet, I've lost 35 pounds. My shorts won't stay up without a belt. Looked through every box twice searching for the belts. Couldn't find them. Walked around all day holding my shorts up with one hand. Because as soon as I let go the neighbors got an eyeful. Just before bed, I found them somewhere. Don't remember where, but I did a happy dance.
Eating Mama Lucia's pizza for lunch. It was so good, I was moaning! Went back on the diet for dinner.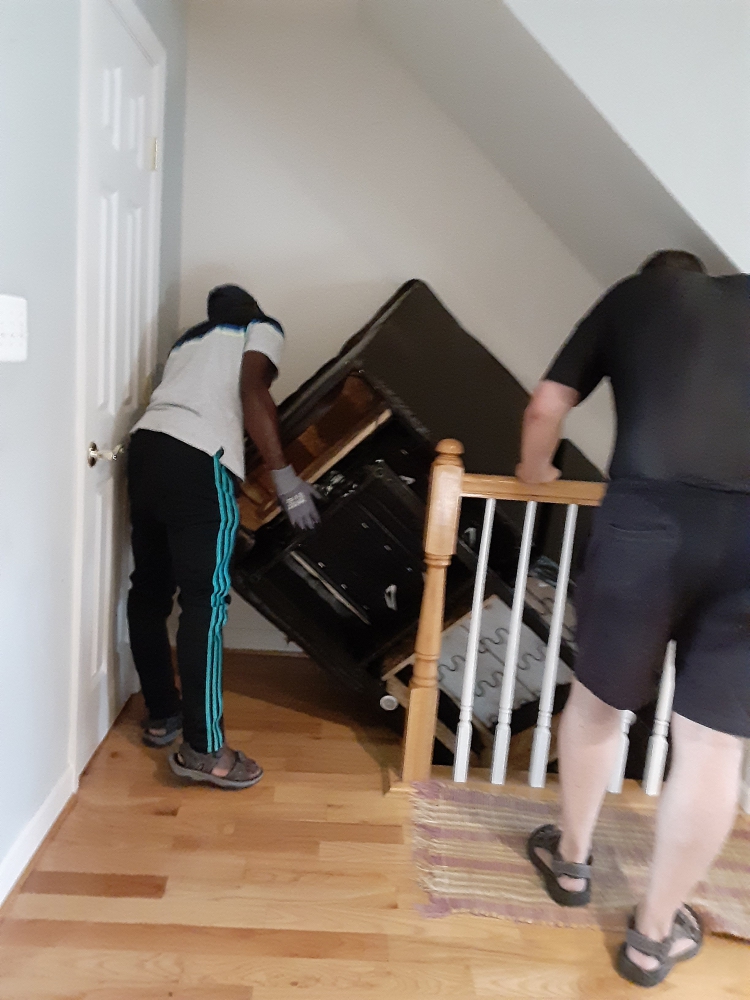 I thought a 20' truck was more than big enough. It ended up being packed to the gills. When I checked mid-morning my two teenage helpers were getting towards the back with mostly waist-high stacking. Grandpa was promptly sent to the truck to supervise.

Left the shelf fasteners in the truck when I returned it Saturday night. Arrived at U-Haul at 0830 Sunday morning. A very nice forklift driver named Kathleen found my box of fasteners which had just been removed from the truck.

Bringing the couch up the stairs twice. Didn't fit the first time because it was "backward". Still didn't fit the second time - so we REMOVED the banister! Put the banister back afterward, and it looks and feels solid.

Christening the oversized bathtub with a deep soak after my shower. And going to sleep in my fully assembled bed.
Our most crafty plans rarely work out the way we intended … but things get done eventually. All the mishaps soon become part of the adventure.