Please make welcome Renee Blare, today's guest on The Writer's Journey. Read her story and be inspired. Please leave a comment and/or share on your social media by a simple share button at the end of the post.
Christianity's more than a word for me.
After all, Jesus Christ's not only my Lord and Savior, He's my confidante…my best Friend. I trust the Lord with all my heart, and my faith sees me through life's incredible journey.
But in reality, I don't remember my first day in church. My earliest memories of the large Southern Baptist chapel include my mother dancing as the director of children's choir, (yes, dancing…gasp!) and my father caressing the keys on the piano. I remember Sunday School though.
One day in particular stands out in my mind. The teacher asked a question after the lesson, and several of my friends raised their hand. Those light blue eyes swiveled my way, and I lifted mine. It was time to get wet. (Why not? Everyone else was doing it.)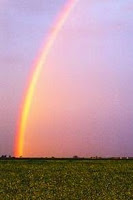 Several years passed. Heartache, pain, depression…good times, too. My family relocated to Wyoming. A fresh place, a different school, another church…and new friends. Although poles apart in culture from Acadiana, the high plains and mountains of the most sparsely populated state in the Union became home for a young lady.
But something was missing. I walked the meadows and valleys…gazed at the starlit skies. And even marched the aisle to be dunked in the baptistery one more time. Nothing could fill the hole in my soul.
But then one cold night, surrounded by my Christian single friends, I waited while everyone prayed. One asked for direction. Another begged for strength. Before I could lift my programmed request to ceiling, I heard a petition that changed my life forever. It wasn't pretty nor preachy, but rather a guttural, needy…tearful plea.
I realized in that moment that the Person my friend was talking to was REAL. And I'd never met Him.
I dropped to my knees and asked Jesus into my heart that very night. A few months later, I was baptized. Yes, I know…for the THIRD time! But I'd become a true child of God.
My trek to Christ may have been a bit convoluted, but I've discovered staying on the right path in life's not much different. The trail winds here and there, and if I'm not careful, I can miss it entirely. But like that friend on that cold night so many years ago, I know Who to ask for directions.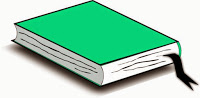 To Soar Media Info (Book and Author)
Book Blurb:
Spring's in the air. While the sun shines in Timber Springs, snow falls on the Snowy Range, and trouble's brewing in the meadows. The area's new game warden, Steve Mitchell launches his first wildlife investigation of the season, but the trouble follows him—straight to town.
Rachel Fitzgerald's on Spring Break. Or at least she's trying. Between paperwork, and harassing phone calls, she may as well have stayed in her classroom. So much for relaxation. A 'chance' meeting with her brother's old roommate offers her weary soul a shred of hope, but she discovers love, like life, isn't easy.
He talks with the wisdom of the Lord but rejects the future. She wants to soar with the eagles but walks alone. And trusting God proves to be more of a challenge than ever before…
Book Excerpt:
She moved to start her engine but hesitated at the rumble near the edge of the meadow. She turned her head to check out the newcomer maneuvering the trail's turns. The dark green machine slid to a stop behind her, the gold Game and Fish symbol flashing in the late afternoon sun.
Uneasiness stirred within her. Since this trail wasn't used often except on weekends, she was usually alone. A game warden this far in the high country was a surprise. Game and Fish tended to keep to the more beaten paths. After all, not many people fished this early, and the hunting seasons weren't until much later.
He removed his helmet, a lock of tousled brown hair landing on his wide forehead. With his elbow propped on the handlebars, a gloved hand brushed across his jaw. Familiar brown eyes studied her over the small windshield.
"Oh." Her heart skipped a couple of beats, and she stumbled over her tongue. He turned around before she could form a coherent thought. Taking a deep breath, she tried again. "Steve?"
A smashed brown baseball cap materialized in his hand. After a brief squeeze of the bill, he pulled it low on his forehead. "Hey there, angel."
Author Bio:
Renee Blare is a graduate of the University of Wyoming with a degree in pharmacy. She is the author of Beast of Stratton which was a semi-finalist for ACFW Genesis award in unpublished Christian Fiction. Renee and her family currently lives in Newcastle, Wyoming. Visit her website at reneeblare.com for more information.
Website: Renee Blare|Christian Author Website