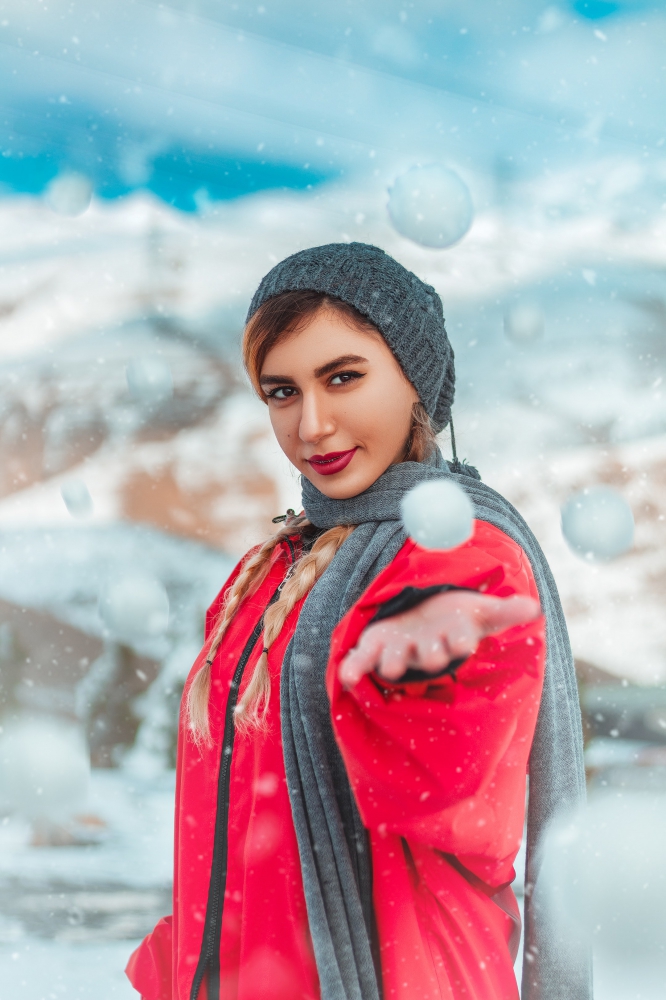 Photo by Peyman Farmani on Unsplash
JOLLY ANGEL
by Linda Wood Rondeau
Fiction Special
Sometimes we have to go through the valley to get to the mountain
AN EXCERPT FROM JOLLY ANGEL
Chapter One
Angel was my father's last name, and his mother gave him the first name of Johnny so everybody would start singing the famous song whenever they heard his name. Naming me Jolly was my mother's idea. Why do mothers do these things to their children?
My mother denies she was stoned or drunk when she named my brother Michael and me. Said she liked the names if no one else appreciated them. Life was hard on my mother. So if giving us silly names helped fill her life with humor, then I suppose there was no harm.
In my mother's mountain neighborhood, like Grandma's and the generations before them, girls had been brought up to keep their men folk satisfied—no matter what way their desires went. If you had pretty daughters, the men treated you well and brought you and your kids nice things.
Mom said she wanted a different life than her mother and grandmother lived. When she started filling out, Grandma suggested my mother do sex favors in exchange for clothes, rent, and food. When Mom refused, Grandma beat her. Maybe that's why she ran away to New York City. Who'd want to stay around in a family as mixed up as that?
My parents met while my mother was a waitress in a little café off White Plains Road. Unlike her sisters, Mom decided to marry instead of just living together. I remember a lot of good things about my father, how he liked to sing. He and my mother danced around the apartment to an old record player. I remember how love filled every corner of my day.
My father said his family was religious. Since my mother refused to go to church, Daddy said he'd bring a little church to the home instead. He made my brother and I say Grace every night at our table. And he knelt beside us for bedside prayers. Maybe those prayers got into my soul somewhat.
We were happy as a family until my brother Michael was killed in a drive by shooting—an innocent who got in the middle of rival gangs. Some pain goes too deep to climb out of on your own. My parents couldn't seem to get over their grief. After Michael was killed, my parents fought, blaming each other for Michael's death. Oftentimes after they fought, my father would storm out and get on his motorcycle. On my sixteenth birthday, Daddy crashed into a store window on White Plains Boulevard. The police said he died on impact.
That's when my mother met Frank Conatello, a dirty cop, the one who investigated my father's accident. He moved in a month later. I always suspected she hooked up with that scumbag Frank so she wouldn't fall in love again. He got my mother into drugs and drinking. Some cop, huh? Getting rich from bribes and criminals who paid him to turn away.
More than once I asked my mother to kick him out of the house. "He buys us nice things, Jolly," Mom would argue. "You've got a closet full of dresses thanks to him."
I didn't care about the clothes. I wanted the mother I used to know. The one who baked Christmas cookies and danced around the living room with the man she loved.
Frank had a vile temper. If he wasn't drunk, he was high and most of the time both. Sometimes, he'd punch my mother. I begged her to get help, but she refused.
"One of these times, he might kill you, Mom."
"Oh, Jolly. He's not so bad. I just have to be careful not to make him mad."
I knew she knew better. But some people like to stay hurt, I guess. I got so the very smell of booze made me sick.