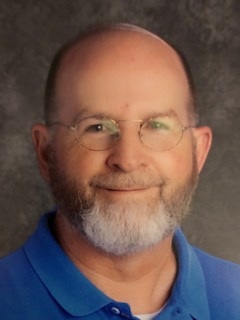 PLEASE WELCOME
MARTIN WILES
TO
ANYTHING GOES
And you yourself must be an example to them by doing good works of every kind. Let everything you do reflect the integrity and seriousness of your teaching. Titus 2:7 NLT
"When you turn your papers in, make sure they face the same way."
Covid made me do many things differently as a teacher, one of them concerned the way and number of times I handled students' papers. Instead of having them pass papers in—and instead of me walking around gathering them—I had them place their papers on my stool or in a bucket.
In almost every instance, as I collected the papers from the bucket, I noticed a trend. As I funneled through the papers, one would be turned differently than the others, which meant every paper after that would be turned the wrong way also. I didn't care which way the first student placed their paper; I just wanted all students thereafter to place theirs the same way, making my job easier.
Since I teach at a Christian school, we teachers always attempt to integrate biblical teachings. Wrongly turned papers became one way I did so. When I discovered a paper facing a different way, I announced to the class that someone had chosen to be a rebel and go their own way. I then called the student's name—not in an embarrassing way but in a manner that amused the class. I concluded the lesson by counting how many papers this one paper had led astray. The students laughed, but they got the message.
The apostle Paul cautioned one of his sons in the faith, Titus, to be an example to others through his works and his teachings.
Bad company will normally corrupt good morals. I've seen many good students dragged down morally by hanging around with the wrong peers. But the opposite is also true. If we have let bad habits overcome us, hanging around with good people can bring us up.
We influence whether we intend to or not, and our influence will lead people in one of two directions. They will either be better because they associate with us or worse. Jesus wants us to salt the earth, and that includes those we associate with. Although salt can kill, Jesus has the idea of us making others' lives better with ours.
I often remind students they have the power to choose their influence—and their friends and their actions. No one can make them do anything they don't want to or shouldn't do. The same holds no matter what age we are.
Determine that your example will lead others toward better actions, attitudes, and words.
ABOUT MARTIN WILES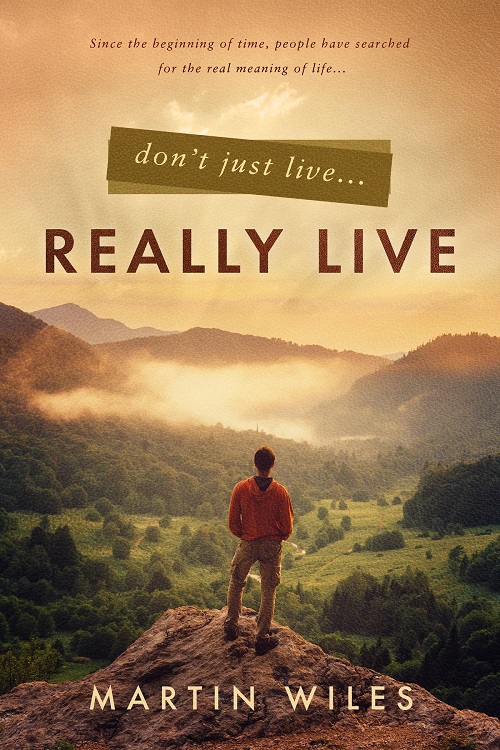 Martin Wiles is the founder of Love Lines from God (www.lovelinesfromgod.com) and serves as Managing Editor for Christian Devotions, Senior Editor for Inspire a Fire, and Proof Editor for Courier Publishing. He has authored six books and has been published in numerous publications. His next book, Don't Just Live…Really Live is scheduled to release in October 2021. He is a freelance editor, English teacher, author, and pastor. You can follow him at https://www.facebook.com/martin.n.michelle and at https://twitter.com/linesfromgod.
ABOUT DON'T JUST LIVE … REALLY LIVE
To Preorder: https://www.amazon.com/Dont-Just-Live-Really-ebook/dp/B09D5N85R4.
WHAT DOES IT MEAN TO REALLY LIVE? Using Jesus' Sermon on the Mount as the blueprint, Dr. Martin Wiles answers some of the most pressing questions that Christians have about effective Christian living. In this powerful work, Dr. Wiles shares eighteen insights for learning how to pray, handle our anger, love our enemies, overcome worry, have a healthy marriage, and so much more. Included are questions for personal reflection or group discussions. Don't Just Live . . . Really Live offers a practical approach for discerning how to live out the Bible in today's world.