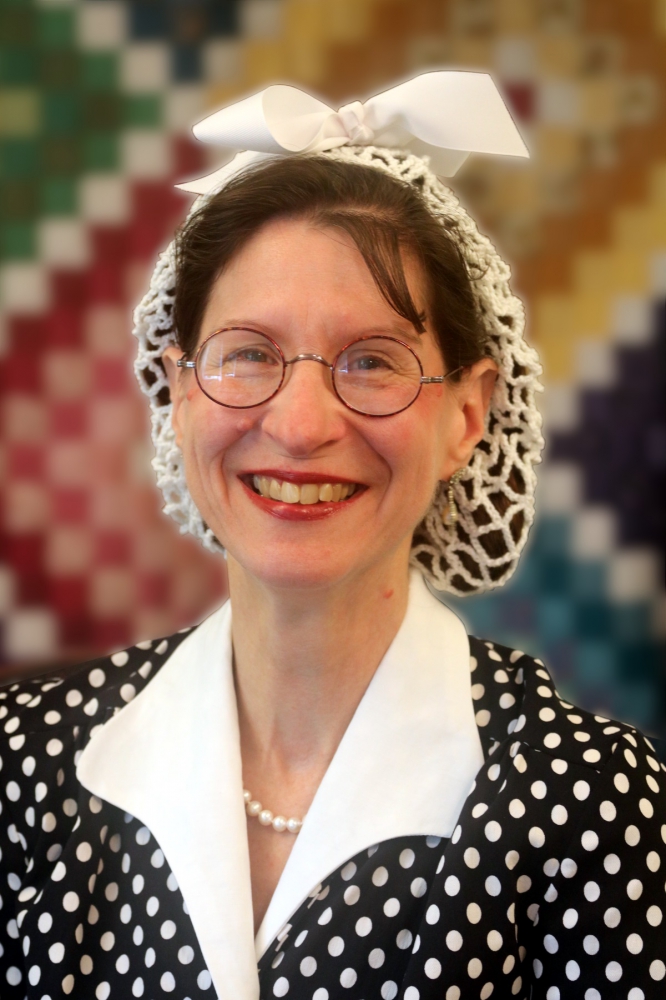 PLEASE WELCOME
LINDA SHENTON MATCHETT
TO
FICTION FRIDAY
THE STORY BEHIND DARIA'S DUKE
Tucked in my desk drawer is a bulging folder with story ideas. Filled with snippets scribbled on sticky notes, napkins, scraps of paper, or full-blown plotlines printed from the computer. The file is a collection of years' worth of inspiration curated from overheard conversations, the Bible, movies, television shows, and books, museum displays, events, historical figures, and magazine and newspaper articles or headlines.
An avid Anglophile, I'm fascinated by the United Kingdom, both past and present. My most recent release, Daria's Duke, was inspired by Prince Harry's stepping away from his royal responsibilities. However, I put a twist on the concept and stripped my male protagonist, Ewan, of his title rather than have him give it up voluntarily. He emigrates to the American West which is nothing like the class system of his native Scotland, using the "fish out of water" scheme to make life difficult for him. (We authors love to make our character squirm!)
With a nod to one of my favorite fables, Cinderella, I gave my female protagonist, Daria, an evil stepmother and two difficult stepsisters who relegate her to the role of household staff after her father dies. There's even a party, but she doesn't get to attend and lose a glass slipper. Just to make her life a tad miserable, she is falsely accused of stealing and must prove her innocence.
The characters, who begin the story as strangers, must learn to trust each other despite outside forces wreaking havoc on their fledgling relationship. Can you imagine trying to start a marriage with someone you barely know, let alone additionally being assailed by events and people that seem determined to prevent your success?
My heart goes out to Harry and Meghan who appear to be struggling to find their happily-ever-after. Everyone has an opinion on how they should be living their life. The British people seem to be angry at Meghan for "stealing" their prince, and the Americans don't seem to quite know what to do with a royal, even one who no longer officially holds his title.
The research for Daria's Duke was fascinating, and I discovered quite a bit about the original fable of Cinderella. What is your favorite fairy tale?
ABOUT LINDA SHENTON MATCHETT
Linda Shenton Matchett writes about ordinary people who did extraordinary things in days gone by. A volunteer docent and archivist for the Wright Museum of WWII, Linda is a former trustee for her local public library. She is a native of Baltimore, Maryland, and was born a stone's throw from Fort McHenry. Linda has lived in historic places all her life and is now located in central New Hampshire where her favorite activities include exploring historic sites and immersing herself in the imaginary worlds created by other authors.
Social Media Links:
Website/Blog: http://www.lindashentonmatchett.com/
Facebook: http://www.facebook.com/LindaShentonMatchettAuthor
Newsletter signup: https://mailchi.mp/74bb7b34c9c2/lindashentonmatchettnewsletter
Pinterest: http://www.pinterest.com/lindasmatchett
Bookbub: https://www.bookbub.com/authors/linda-shenton-matchett
YouTube Moments in History: https://www.youtube.com/channel/UC4b-o_6cD8HkHNyFP-wZwJg?view_as=subscriber
ABOUT DARIA'S DUKE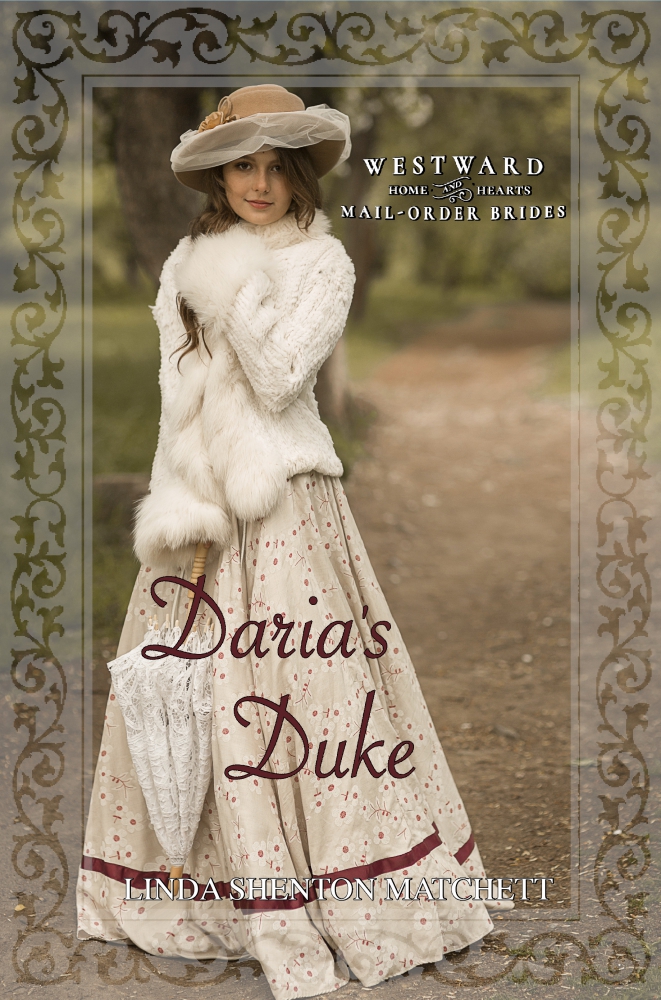 Will a stolen inheritance and false accusations thwart the chance for happily-ever-after?
After the death of her father, Daria Burke is thrust into the role of a servant by her stepmother. Locked in her room one night, Daria watches as the woman and her daughters sashay from the house wearing her mother's gowns and jewelry. Realizing she'll never be accepted as family, she flees the house and applies to be a mail-order bride. Then the sheriff arrives on the eve of her wedding with an arrest warrant. Can she prove her innocence or will she go to jail and lose her one chance at happiness?
Ewan McKay's father was stripped of his title, property, and wealth, and sent to prison for crimes he didn't commit. The stain of his father's incarceration prevents Ewan from finding a woman willing to be his wife, so he uses a matrimonial agency to secure a mail-order bride. But when she's accused of stealing, he wonders if he is destined to go through life alone.
Social Media Links:
Website/Blog: http://www.lindashentonmatchett.com/
Facebook: http://www.facebook.com/LindaShentonMatchettAuthor
Newsletter signup: https://mailchi.mp/74bb7b34c9c2/lindashentonmatchettnewsletter
Pinterest: http://www.pinterest.com/lindasmatchett
Bookbub: https://www.bookbub.com/authors/linda-shenton-matchett
YouTube Moments in History: https://www.youtube.com/channel/UC4b-o_6cD8HkHNyFP-wZwJg?view_as=subscriber