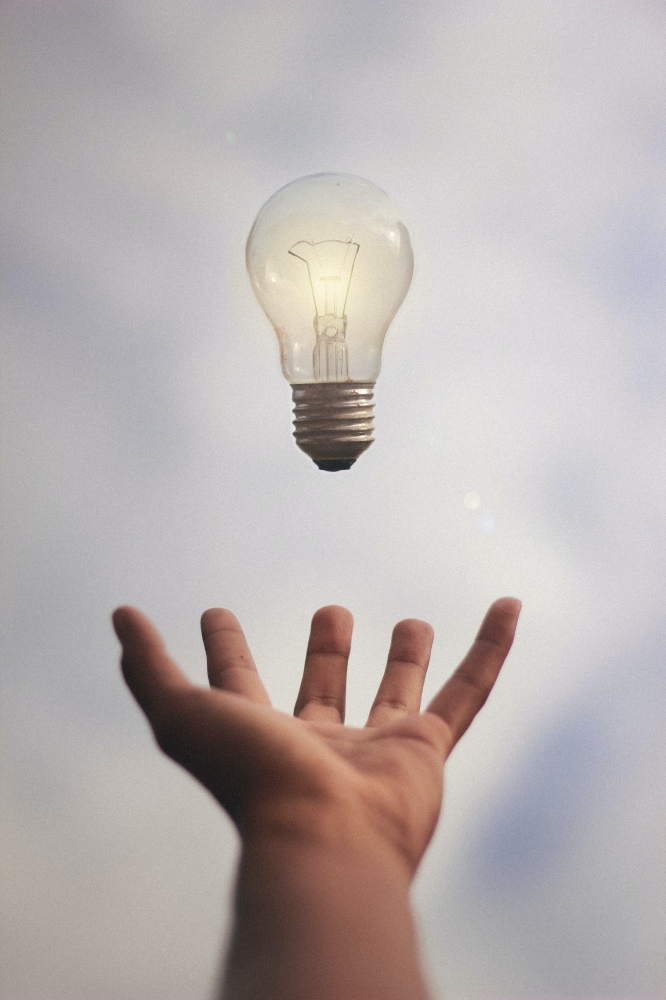 Photo by Júnior Ferreira on Unsplash
For me? Life.
It took many years for me to comprehend what kind of writer I wanted to be when I grew up.
I imagined myself another Sue Monk Kidd, stories that reflect real life. (The Secret Life of Bees and The Mermaid Chair). But what should I write about? I didn't live in North Carolina; and until I moved to Florida four years ago, I didn't even know what an egret looked like.
"Write what you know," the saying goes, "and what you don't know research." All well and true. However, how could I write with authority on topics far removed from my knowledge base?
I enjoy writing the unusual. My agent said, "You write so far out of the box you're in another room." So, how then do I develop stories that will tickle the imagination?
I examined the various facets of my life, for example:
… my career that encompassed twenty-five years of human services
… my passion to encourage the broken
… my love of the mountains
… my interest in spiritual warfare
… my love of history
… my sense of humor
… my love for literary devices such as personification and symbolism
… my enjoyment of people watching (aren't all writers a tad voyeuristic?)
Taking the above into consideration, I was finally able to develop my brand, what I refer to as blended contemporary; a genre that incorporates character-driven stories using humor, romance, historical references, and often a touch of the ethereal.
By blending the present with history, the ethereal, the spiritual, the twisted soul, humor, romance, and a small-town setting, I found a way to tell a story that was uniquely mine.
For kernel ideas, I drew from my social work experience, my life in the Adirondack Mountains, and my personal experiences as a wife, mother, and community member.
My newest novel, Wolf Mountain Legacy, is an example of blending contemporary, with historical references, a small-town setting, and a psycho-social issue, namely the struggle of a mental health patient to prove she was cured. How does she do that when she keeps seeing people following her who no one else sees? Have her delusions returned?
Hey, you can take the social worker out of the courthouse, but you can't take the social worker out of the woman!
ABOUT WOLF MOUNTAIN LEGACY
The 150-year-old ruins atop Wolf Mountain keep drawing Marci Henderson. Village legend says the beautiful wife of an older railroad tycoon, after setting fire to their mansion, ran away with his accountant. Was there no way to prove Felicity's innocence? First, Marci must prove she has the right to walk among the sane.


Dr. Blake Montgomery, a college professor, has come to Collins Bend to work on his book, Adirondack Railroad Development. To aid in his research, Blake hires Marci Henderson, his former student, one he never stopped loving, who is now a widow. When Marci is insistent people are following the two of them, Blake wonders if she is headed for another psychotic episode.


Old emotions surface as the two embark on a suspenseful journey leading them closer to solving the age-old mystery of Wolf Mountain, a journey fraught with suspicion and murder. Along the way, Blake's faith is challenged, and Marci searches for spiritual truth about the God she had never known.
Available in both ebook and print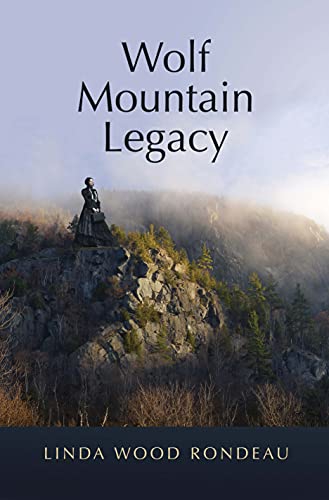 ABOUT LINDA WOOD RONDEAU

Read about me and my other books, why I write, and where I can be followed, on my website: