Someone said that to wait for inspiration before trying to write is like waiting for water to boil that has not been exposed to heat. Therefore, according to this thought, determination precedes inspiration.
Then again, once inspired, it is easy to put the thought on hold and nothing comes of it.
Like love and marriage says the song, "You can't have one without the other."
We refuse to be inspired because it may lead to disappointment. Both determination and inspiration are God's gifts, wonderfully inseparable.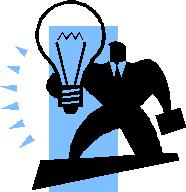 INSPIRATION
Doubt, like tumbleweed,

Ensnares the vision
Resistance like friction
Ignites
Not a cleansing blaze—rather raging insecurity
Confidence flees
Flames frolic
Laughing in false victory
Heaven's manna rains
The inferno extinguished
Inspiration leaps reborn
And so goes the cycle…the idea erupts like a volcano, spilling hot energy across my mind…until I sit down to actually write. I suppose it's akin to climbing a mountain…something else I'm inspired to do until I actually come face to face with the sheer magnitude of the height before me.
Inspiration may be the spark, but perspiration is what gets the job done…grit and determination…and yet another inspiration:
Determination
Consider the squirrel.
who scurries through snow-covered grass
gathering a winter supply and
undeterred by chilly mornings
forages through autumn leaves
The sparrow sleeps upon a branch
content within the fortress of his wings
shielded from the midnight rain
When morning breaks he sings his song
though none may hear its resonance
Even the slug continues on
his pace nearly stagnant
toward his mysterious destination
Yet there is a scheme in his existence
If the Maker
created these so small
resilient to nature's tempers
why do we worry
when buffeted by the gale?
Are we not more than these?

Now he who supplies seed to the sower and bread for food will also supply and increase your store of seed and will enlarge the harvest of your righteousness (2 Cor 9:10 NIV)