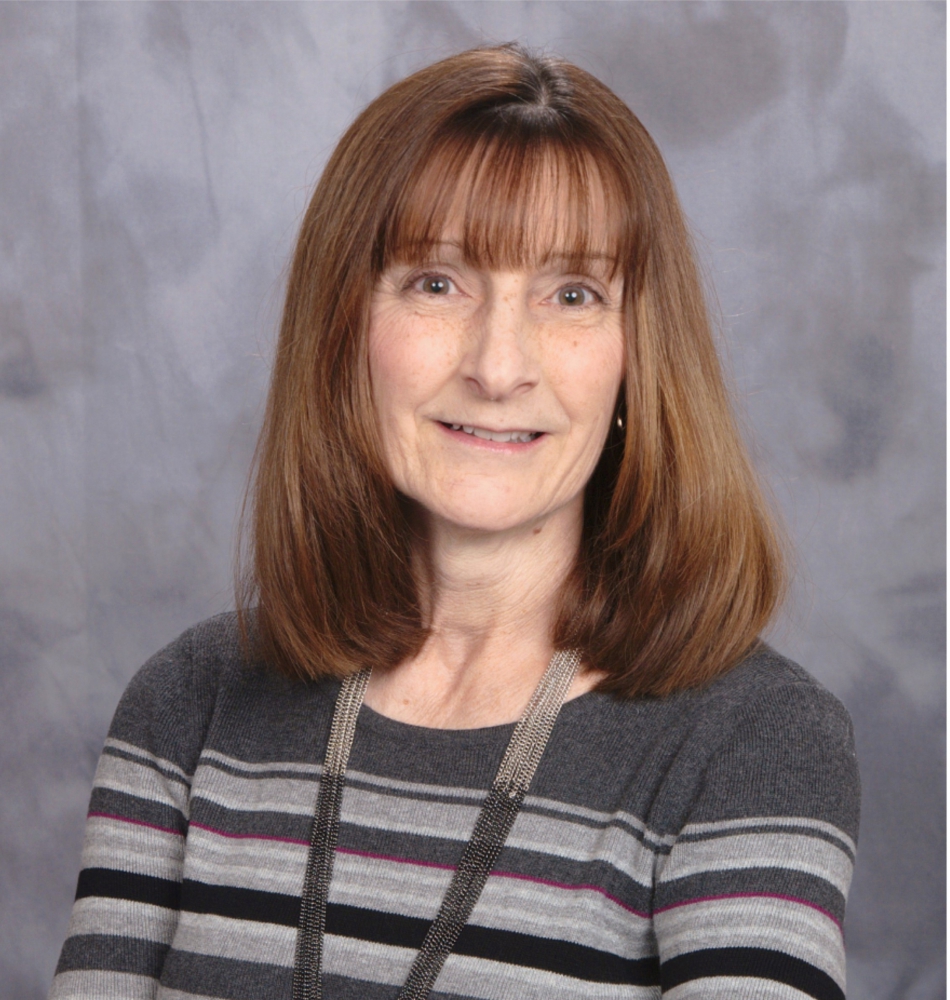 PLEASE WELCOME
VALERIE BANFIELD
TO
FICTION FRIDAY
I'd like to introduce you to the Crossroads of America series. Roaring Twenties Indianapolis is thrumming to the beat of opportunity and the roar of fine-tuned engines. In the aftermath of the Great War, some folks are throwing caution to the wind while others are clinging to time-honored traditions. The stock market's soaring and industries are booming. While speakeasies indulge revelers with free-flowing liquor, and high-stepping flappers and their dandies celebrate the Jazz Age, suffragettes are waging war on inequality.
The pulse of the city is climbing to frenzied heights. But when matters turn to love, one has to set a course and let it find its own rhythm. The path is rarely clear and is fraught with unexpected hitches, some of which require fancy footwork or a leap of faith to avoid a heart-to-heart collision.
Making up Time, first in the series, is available now, and Over the Teacups will soon follow. Be sure to stop by my website and sign up for my newsletter so you don't miss any updates.
EXCERPT FROM MAKING UP TIME
CHAPTER 1
April 1920. Sally's pupils contracted at the same time she widened her eyes, but her focus was not on Emmett, whose bended knee ached from the effort, and whose neck kinked when he cast a glance over his shoulder to determine who stole her attention.
The lights were too dim to see behind him and the scene too intimate to share, so with determination he cleared his throat, squeezed the slender hand he held in his own, and returned to the first phase of his rehearsed speech.
"As I was saying, we make a great pair—a fabulous duo—and I think we ought to set a date to turn you into a Sterling. I'll have earned my promotion by next winter, which gives you plenty of time to prepare the perfect wedding. Just think about it. You'll become Sally Noble Sterling and like the precious alloy, we'll be indestructible."
The smile that lit Sally's face boosted Emmett's confidence, not that he needed any. It was obvious they belonged together. Their future nuptials were inevitable. She owned every trait on his "The Woman I Will Marry" list. Just last week he endeavored to downplay the few checkmarks she'd earned on the "Not So Flattering" column. They were nuisances, not deal breakers. Why, though, did she tip her chin upwards? Was she thanking her lucky stars? Envisioning wedded bliss? No matter. She was kind and lovely. Extraordinary in most respects.
He shook off the reckoning that led him to this event. Tonight wasn't about his list. He'd reached the part in his speech where he needed to slip his hand into his pocket, retrieve the prize, and ask the question, but he teetered when someone gripped his shoulder.
"Hey, big timer, Sally knows sterling is durable, but she's also aware that it tarnishes when exposed to something as common as air, and that it requires undue effort to keep it presentable."
Emmett gritted his teeth and pulled himself upright, although the three inches in height he held over Archie Jackson wouldn't deter the intruder's sarcasm. Archie had dressed the part of the dandy that he was, the ever-present, attention-consuming companion who befriended Emmett and transformed him into a fancy city dweller. Emmett's soft wool suit was as fine a material as the pinstripe Archie sported, and his leather shoes were of the same quality as Archie's wingtips. Granted, his friend's attire garnered more attention from the female crowd than Emmett's nondescript choices, but Emmett had no need to woo a gaggle of women. Not since he'd found Sally.
She daubed her napkin to her red lips, but could not hide the matching color that collected on her cheeks. She patted the light brown curl that rested beneath her dainty earlobe, grabbed her handbag, and stood before Emmett could help her out of her chair.
"Excuse me, fellas."
Both men eyed Sally as she rushed to the ladies' room, the silk of her jade green gown swaying with the curve and motion of her body. Archie's, "Nice chassis," was almost soft enough for Emmett to pretend he hadn't heard it.
Why was Archie here? Why now? Was it because he had an irrepressible need to upstage everything Emmett endeavored? He knew of Emmett's plans, down to the time of the dinner reservation. Sure, the three of them were as close as peas in a pod, but this was not the occasion for a group soiree.
Archie lowered himself to Sally's seat and ran the tip of his little finger across a puddle of whipped cream and chocolate wafer remnants. After he licked his finger, he sat back and grinned. "Icebox cake. Sally's favorite."
"What do you think you're doing?"
"Looking out for you."
"Is that what you call this? Do you think I'll bumble my proposal? Before she comes back, would you please get lost?"
"I'm here to protect your image. I know how high you hold it." Archie's casual tone was familiar. The glint that flashed in his hazel eyes was not.
"If our table wasn't in a back corner, your appearance would have invited tongues to wag. Did you not see me on bended knee?" Emmett had no reason to explain himself, not to the man who claimed to be his best friend. The distinction raised Emmett's dander to a frenzied degree, not that he ever acted on sheer emotion. He was better than that.
Archie picked up Sally's dessert fork and studied the engraved imprint on the handle before he lowered it to the china plate. He smoothed a tiny rumple in the white linen tablecloth. Except for Archie's presence, the setting and ambiance were exactly as Emmett intended.
"Yes, I saw you crouched on the floor. I figured you dropped a nickel."
"Are you suggesting I'm a penny pincher?"
Archie kept his trap shut, but the center of his left eyebrow rose to a new height.
"Go away." Emmett learned years earlier to dismiss Archie's antics before they got under his skin. He could only take so much of his friend's charisma. Even Emmett's mother considered Archie a dashing fellow. Never mind that life came easy to Archie, what with the money and status his family enjoyed before the upheaval that accompanied the Great War knocked them down a few pegs. Not so for Emmett. He'd earned the enviable place he held in Indianapolis' social echelon, and with keen determination, he'd continue his upward momentum.
"Emmett, old boy, after you told me your plans, you and Sally were in my every thought. If you'd given me an earlier opportunity to divert you, I would have done so." Archie splayed his hands and offered a cheap scowl. "She's going to turn you down."
"That's preposterous, and you know it."
"Is it? Sally needs excitement and adventure."
"And I intend to give her both."
"You haven't the faintest idea how to do that."
"Ridiculous. We attend the theater, charity events, and the symphony."
"She needs an occasional sip of the bubbly."
"I will not take the woman to a speakeasy."
"And the thrill of the speedway."
"She attends those heathen races because you insist on dragging us along."
"I buy three tickets because she insists that I cajole you into joining us. You, on your own, my pal, are a flat tire, a bore. Do yourself a favor and take the handcuff back to the jeweler."
"Why must you talk so cheaply? You've an education and possess a vocabulary that recognizes the term engagement ring."
"Yes, I do, but the handcuff lingo is more fitting for your situation, Sterling."
Archie's mention of Emmett's last name brought to the fore another of this evening's calamities. "That was rude of you, you know, calling my heritage a . . ."
" 'A metal that tarnishes when it's exposed to something as common as air, and one that requires undue effort to keep it presentable.' Would you like me to write that down for you?"
"What I want is for you to leave."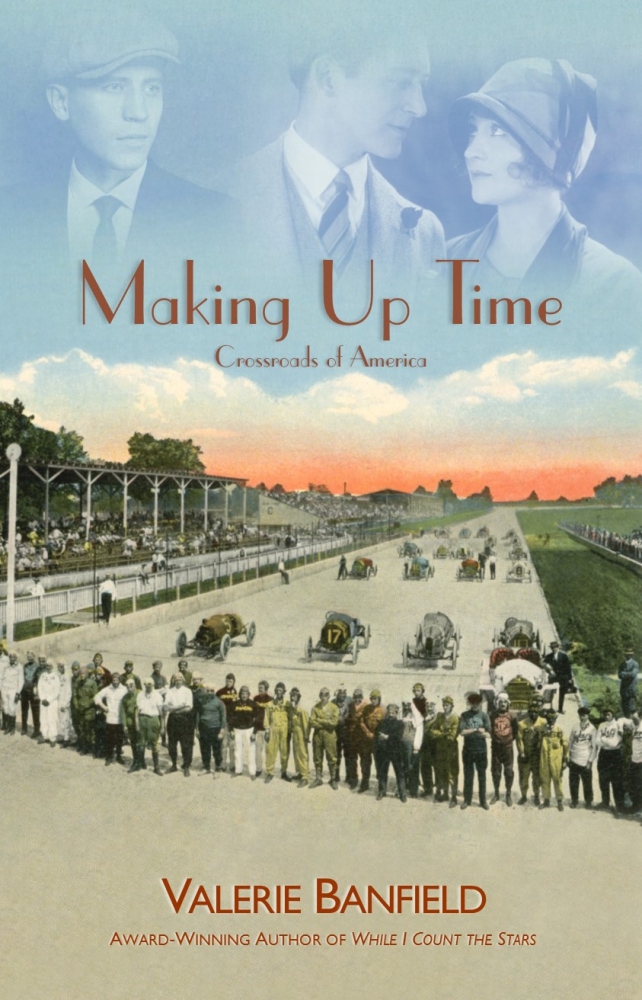 Archie stood and tugged his jacket sleeve until it covered his shirt cuff. "One day you'll see Sally's not the doll for you. Trust me on this. Settle your bill and go home.
ABOUT MAKING UP TIME
May 1920. When best friends Emmett Sterling and Archie Jackson set their sights on the same female, the outcome is as prickly and contentious as the action taking place on the Indianapolis Motor Speedway bricks. In race-speak, one beau finds himself an Also-Ran, a Did Not Finish participant who sputters to a standstill while his opponent races toward the checkered flag.
One contender's rigid personality might leave him susceptible to disaster, but his rival uncovers some faulty steering that could prevent him from carrying his bride across the finish line. Add another dame to the mix while the leader limps around the track, and spark plugs fly.
As Emmett and Archie aim for the prize, their contest becomes as perilous and costly as the risks taken by the racetrack daredevils who chase their dreams.
Buy link: https://www.amazon.com/
ABOUT VALERIE BANFIELD
Valerie Banfield is a tale spinner to the lost, the loved, and the found. She is the author of fourteen novels, co-author of three West Virginia-themed tales, and recipient of the Cascade Award for Historical Fiction. When she's not writing or reading, she's probably weaving a basket, counting the stars, or chasing fireflies. Visit her online at valeriebanfield.com where newsletter subscribers will soon be able to download a free prequel to an upcoming novel.
Social Media Links:
WEBSITE | FB AUTHOR PAGE | AMAZON | GOODREADS