…Then she lost her job
Could the legend of the cardinal change her luck?
Book two is about the middle sister, Stormy—and boy does she have a reactive temper. As her soon-to-be-ex is learning. But does she have the full story? And can he hang in there, through it all, to get her to come home?
Stormy launches October 9, 2021.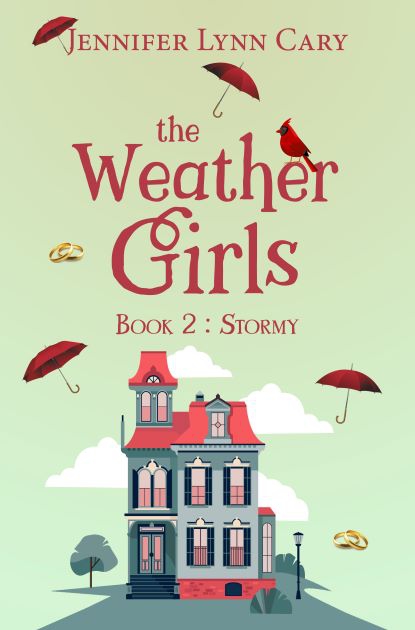 https://www.amazon.com/dp/B09BKMGXGK
She doesn't want to talk about it…
…He has no idea what he said.
Will these two ever learn to communicate?
The final book in the trilogy, Windy, is about the youngest sister, the artist, and an accident waiting to happen. She put the oops into oopsie-daisy. But she needs to start behaving like a grown-up. She's not a little kid anymore. Windy will convince her family she's an adult, even if it kills her. And if she can't get some sleep, it just might.
Windy is available November 9, 2021.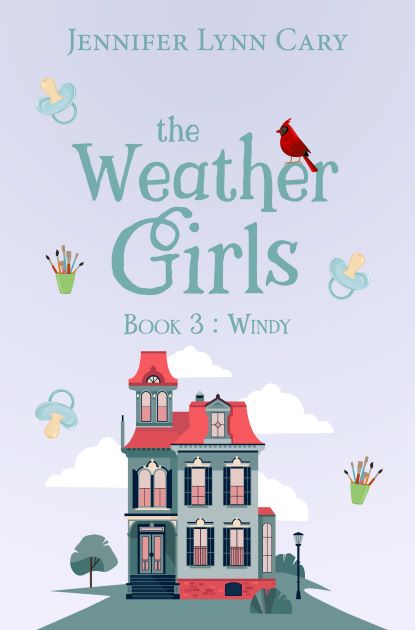 https://www.amazon.com/dp/B09BP31CMJ
She grew up without a mother…
…but her little one wouldn't.
Can the cardinal help her find true love?
ABOUT JENNIFER LYNN CARY
Historical Christian Romance author, Jennifer Lynn Cary, likes to say you can take the girl out of Indiana, but you can't take the Hoosier out of the girl. Now transplanted to the Arizona desert, this direct descendant of Davy Crockett and her husband of forty years enjoy time with family where she shares tales of her small-town heritage and family legacies with their grandchildren. She is the author of The Crockett Chronicles series and The Relentless series as well as the stand-alone novella Tales of the Hob Nob Annex Café and her recent split-time novel The Traveling Prayer Shawl.
LINKS
website: https://www.jenniferlynncary.com
Goodreads: https://www.goodreads.com/author/show/1030580.Jennifer_Lynn_Cary
Bookbub: https://www.bookbub.com/authors/jennifer-lynn-cary
Facebook: https://www.facebook.com/authorjenniferlynncary
Instagram: https://www.instagram.com/jenny.cary_author