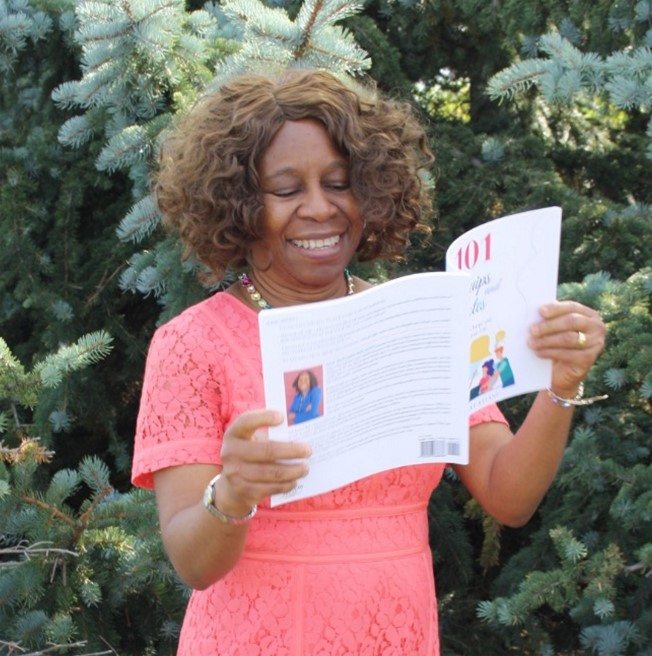 PLEASE WELCOME
Ada Adeleke-Kelani
to
ANYTHING GOES
"Have the "Oxygen Mask" mentality. Self-care is not selfishness. Self-only is selfishness. Remember that the Bible says, "you must love your neighbor as you love yourself." (Luke 12:33b - GNT)" (Quip 41 in 101 Quips and Quotes that will charge and change your life)
No matter what you plan or have to do, if you do not take care of yourself, you may not be able or even available (on earth) to attend to the people and things that you want to.
Quip 54 gives a hint on how to do that: "Learning to say "No" without feeling guilty gives you the opportunity to say "Yes" to other things with pleasure, not pressure."
Self-first and self-care, not self-only, are critical for a successful life.
ABOUT 101 QUOTES AND QUIPS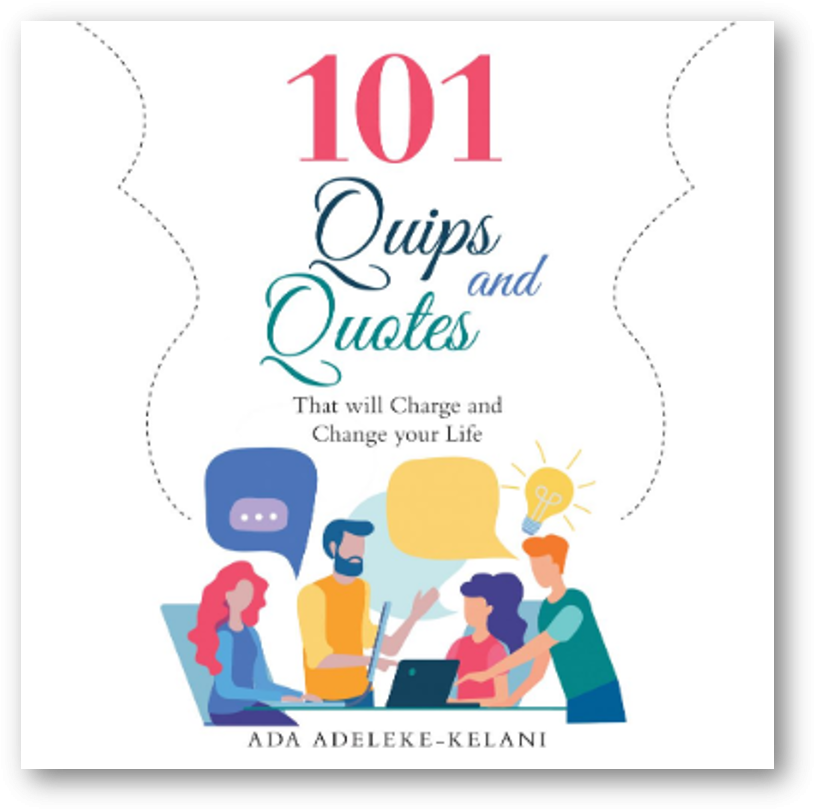 "You cannot grow if you refuse to change."
It is a well-known fact that change is the only constant thing in life, and growth is a sign of life. You definitely have what it takes to grow and change your life. We all have more control than we know.
This book is a collection of inspirational quotes that have propelled me and many others to a higher level of success. I know it will also inspire and positively propel you to change and live a better life from today leading up to your best life. You can also attain that next level of success - get ready... start reading and be charged to change the world around you.
Autographed copies can be ordered here: https://101quipsandquotes.blogspot.com/
ABOUT ADA ADELEKE-KELANI
Ada Adeleke-Kelani is a transformative leader who has worked in different countries and led multi-generational and multi-cultural teams. She is also an inspirational speaker and a certified leadership and life coach. As the Diamond Cutter Coach, her purpose in life is to help others discover and deploy their brilliance so they fulfill their purpose and reach their peak in life.
Ada is very engaged and active in her community. She volunteers in her church and serves as a mentor and on the boards and board committees of not-for-profit organizations and professional associations.
She is the author of the 101 Quips and Quotes Book Collection which currently comprises:
101 Quips and Quotes that will charge and change your life
101 Quips and Quotes that will strengthen and sweeten your marriage and family relationships
101 Quips and Quotes for tweens, teens, and twenties to win with
And she inspires others in many ways including through her books, blogs, and her YouTube channel, "Quip Corner with Ada".
Ada is married to Adeleke Kelani and they are blessed with 2 winsome sons.
You can follow her on:
Instagram: https://www.instagram.com/Quip_Corner/
Facebook: https://www.facebook.com/101QuipsAndQuotes/
YouTube: https://www.youtube.com/c/QuipCornerwithAda/videos
Quip Corner with Ada also has a Book Corner which is for Christian authors to promote their books. To be hosted on the Quip Corner with Ada, please send an email to peaakkonsulting@gmail.com