Please welcome my guest KATHERYN MADDOX HADDAD AND READ HER INSPIRING JOURNEY
Katheryn was born in the cold north, but now lives in Arizona where you don't have to shovel sunshine. She surrounds herself with her cacti, palm trees, and computer with the letters worn off.
She has a BA degree in English literature, history and Bible, part of an MA degree in Bible, and an MA Degree in Management. She spends half her day writing, and half her day teaching English to Muslims using the Bible as a text book. She has taught over 5000 Muslims, and has converts to Christianity in hiding in Afghanistan, Iran, Iraq, Yemen, Jordan, Palestine and Uzebekistan. "They are my heroes" she says.
It was 58 years ago that I first started writing
Soul Journey With the Real Jesus
. I'd been writing short blurbs (we didn't call it that then, of course) and showing them to my girlfriends since I was probably twelve years old.
When I was seventeen, I wrote what ended up being my first two chapters on the life of Christ. It was about the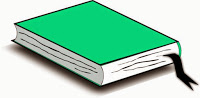 crucifixion and written in the present tense. I showed it to my girlfriends and they said I should write the entire life of Christ. That was a surprise. I thought about it and finally told them I didn't think I was old enough. I told them I would when I had done some living when I was sixty years old.
When I was sixty, I wrote it. It covers 100 people Jesus met and struggled with Jesus. I dedicated it to everyone who has ever doubted.
That done, I wrote many publishers, but never heard back from them. So I put it away in a closet and let it gather dust. Last year, 57 years after beginning the book, it was finally published. It turned out to be so long (some 2000 pages ~ well I had a long time to write it!) I divided it into eight books.
The eight books are (I) Star Song, (II) Dream Maker, (III) Hearts Afire, (IV) Folk Hero, (V) Flood Gates, (VI) Promise Keeper, (VII) Shadow of Death, (VIII) Come Fly With Me. At the end of each chapter are "Life Application" questions. It is available in large print. A child's parallel version is also available.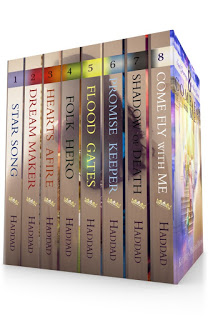 BOOK SERIES BLURB
Come meet the people Jesus met. You are one of them. Probably you are several of them. Laugh, cry, do mental battle with them. Emotional battle too. Fight for your faith as they fought. Pause to listen for what you've never heard before. Then touch Jesus.
This is the story of faith in the impossible, hope in the inconceivable, love for the invincible. It is the dreams of youth, the desperations of infirmity, the hopes of age, and the song of eternity. It is the story of doubts explained away, animosities melted away, misunderstandings cleared away. It is your story and mine. For deep within each of us is everyone who ever met and struggled with Jesus.
Her website is
inspirationsbykatheryn.com
. Every morning she sends out an inspirational scripture thought to some 30,000 people worldwide. She has written twenty fiction and non-fiction books and is available to speak.