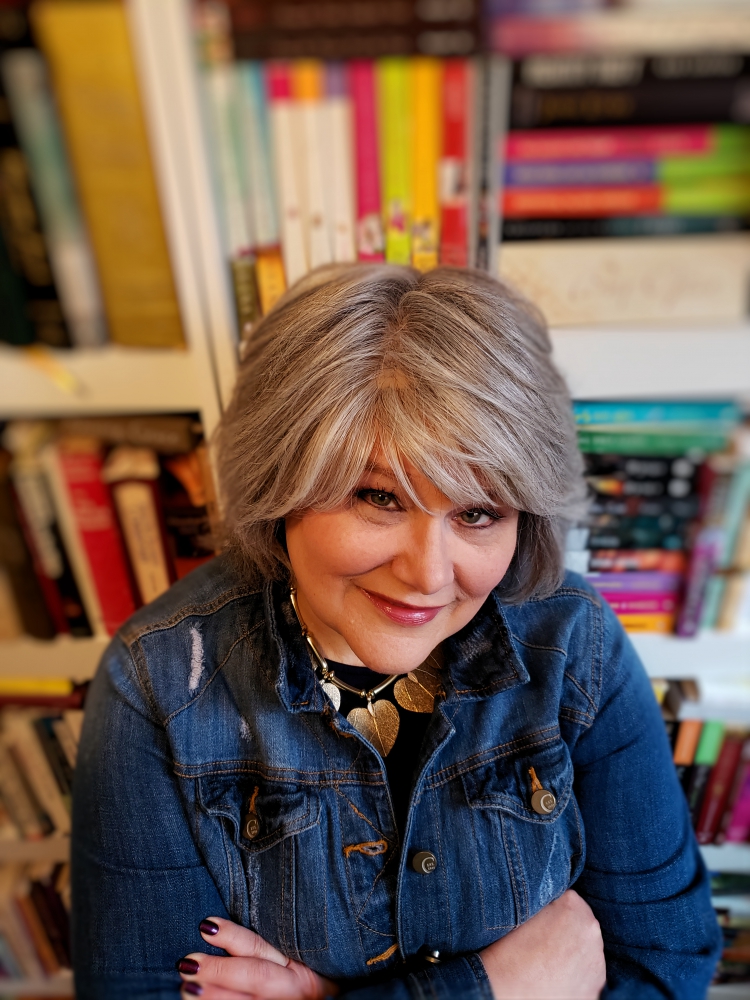 PLEASE WELCOME
TERRI GILLESPIE
TO
ANYTHING GOES
You know those fluffy dandelion seeds that soar through the air and plant themselves all over your yard—or your neighbor's yard? Imagine trying to capture just one and planting it? That's like catching the Fickle Flying Fable.
What is the Fickle Flying Fable? It is that story we can't seem to grab and hold onto. We struggle with trusting the simplicity of a story our Creator planted into our imagination. We end up killing it, the tighter we hold onto it.
Those seeds have no trouble planting themselves. They may be dependent upon the winds whether they land in dirt or asphalt, but once they find a little patch of soil, they will grow. But grab one and the delicate thing will be crushed.
Frustrating?
It doesn't have to be.
Like those dandelion seeds, stories are everywhere, sometimes we just need to wait until they land in "our yard".
Those dandelion seeds all look the same, don't they? I suppose there are some differences; but on the surface, they look similar. What happens when our story looks like another writer's story?
Each of us has life experiences that have shaped our voices and point of view. What do I mean by that?
Remember the fable of the blind men and the elephant. A group of blind men whose first encounter with an elephant ended in an argument because each man felt a different part of the elephant's body. From the round wrinkly foot to the nimble trunk, the broom-like tail, smooth tusk—well, you get the idea—they each surmised what the animal was. Their descriptions were based on their experience and the part of the elephant they were getting to know. So, their descriptions of the elephant were different from each other.
The parable was a cautionary one, but let's create a different perspective by combining these allegories.
When that fluffy seed lands in our imagination, it could be exactly like the fluffy seed that landed in another author's imagination. But, because we have familiarized ourselves with the elephant's trunk, our story will be different than the writer hanging onto that tail.
A literary group called the ChiLibris proved the concept that a single idea could launch a thousand stories. They published several books proving it. The mission: write a story that begins with the same first line and last line—the same elephant. Each story was completely different. The authors learned that it wasn't the idea that had to be so unique, it was the expression of the idea.
That essential unique component is you!
Wait for that story to land inside you. Trust because the story was planted inside you, it is there for a reason. Trust your voice. Trust your life experiences that have given you a unique point of view. Then do the work and learn the craft of writing. Do these things, and you'll capture the Fickle Flying Fable … or rather, it will capture you.
ABOUT TERRI GILLESPIE
Award-winning author and speaker, Terri Gillespie loves writing stories and devotionals that speak of the power of the Father's redemptive love and healing. She and her husband reside in the beautiful hills of NW Georgia where the Fickle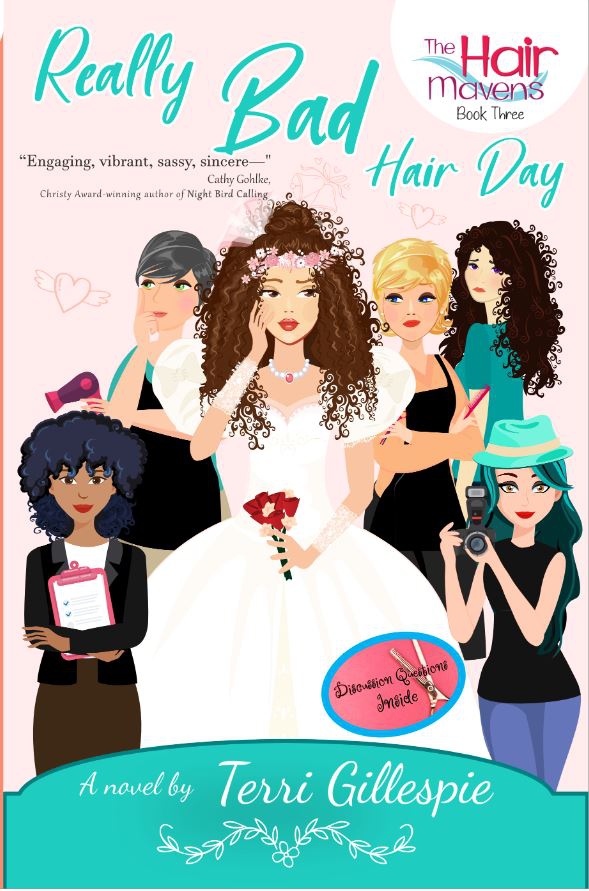 Flying Fables frequently land. Occasionally they make their way to Chicago to visit their daughter, son-in-love, and grandson.
https://authorterrigillespie.com/
https://www.facebook.com/AuthorTerriGillespie
https://twitter.com/TerriGMavens
https://www.goodreads.com/author/show/2775460.Terri_Gillespie
https://www.bookbub.com/authors/terri-gillespie-03735cb1-12a1-470f-8caa-467d4113919d
https://mewe.com/i/terrigillespie
ABOUT REALLY BAD HAIR DAY (The Hair Mavens Book 3)
In the final book of The Hair Mavens series, the Mavens bring their sense of style and really good hair out into the community and to the homeless. But as much as the ladies want to help others, they have found they need help too. From reaching out to the local community, to doing makeovers in a homeless shelter, to a maven gone missing, to life-changing events, to finding a wedding dress, the mavens will either strengthen their bond or split forever.