My spiritual journey began on June 11, 1991 when a log truck barreled around a corner and overturned. After dumping the logs down an embankment the trailer smashed into the van I was driving.
Little did I know a story was being birthed.
I was thankful to be alive, but my life changed in that moment and it's never been the same.
I've had to learn how to live with chronic pain and disability. It's an ongoing challenge for me and one that countless others live with. The experience of those first years spurred me on to reach out to people who suffer disability, but I was advised against writing a "how-to" book. I tried to shelve the idea, but it wouldn't let go of me and begged to be written.
But how and what?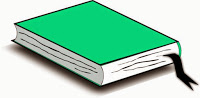 One day the answer came to me—fiction. I write fiction. Why not create a story that shares the struggle of living in an altered state. A story about real people with real troubles. People who have lost hope of ever living a fulfilling life?
When I first came up with the idea I was excited and couldn't wait to write it. My husband and I made a cross country trip to research places my characters might visit on their adventure together. Other projects pushed this one aside, however, and once again it found a place on the shelf. But it was never far from my thoughts, and finally, after years of waiting, I decided that nothing was going to get in the way of its being written.
And here it is:
I wanted the story to be honest, but not morose. And I wanted it to be encouraging, to lift up people who live with disability and to open the eyes and hearts of those who live alongside them.
Being me is not easy. Sometimes the pain is hard to endure, but worse than that is the loneliness that comes with being home-bound much of the time. It's easy to get caught in a rut, and hard to climb out. But it's not impossible.
To Dance With Dolphins
the story of four friends who find a way out, who find a new path and learn to live with who they are.
It is my prayer that this story not only entertains but changes lives.
Back Cover Copy
Twenty-one-year-old Claire Murray has suffered from a mysterious disease for years. Her social circle has shrunk to a small support group for people with chronic illness and disability. But what if life could be about more than doctors, pain, and medications?
Claire and three others—old grouch Tom, hippy-holdout Willow, and moody Taylor—hatch plans for a cross-country trip to swim with the dolphins in Florida. Only a day into the trip, they unexpectedly need help. And who happens to be hitchhiking along the highway but a young, good-looking loner named Sean Sullivan? However, the last thing he wants is to be harnessed to a bunch of ailing travelers.
Though the journey proves difficult, following God's plan might be even harder. Will they find the courage to follow their dreams and dare to live again?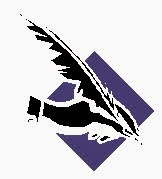 ABOUT BONNIE
Bonnie Leon is the author of twenty-one novels, including the newly released To Dance With Dolphins. She and her husband, Greg, live in Southern Oregon. They have three grown children and eight grandchildren.