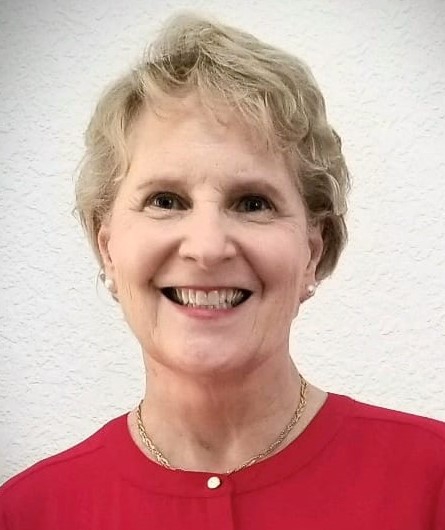 PLEASE WELCOME
JOAN C. BENSON
TO
FICTION FRIDAY
Have you ever wondered why authors write what they do? I have. In my case, the backstory for my debut historical fiction novel, His Gift, is personal. The key conflict is based on a true event in my mother's life at the onset of The Great Depression.
I began His Gift after my mother passed away. While reading her diaries, I heard her "voice" in a fresh way, not as my mom, but as a young woman with dreams and determination to see them happen. I knew snippets of "her story," but as an adult writer, I recognized her life contained a drama deserving to be shared.
One day, I had the inspiration I had prayed for. I wrote with passion, believing the ending would bring glory to God. Upon completion, this self-described depressing period of history was alive with hope—through Christ, our only hope in all seasons.
AN EXCERPT FROM HIS GIFT
Chapter 10—"I Will Not!?
Two Weeks Later
Why was Father home early again? I noticed the car in the driveway, but it was way before our usual suppertime. I had hoped to rehearse before he arrived. Please, Lord, no more battles. This was not how things were supposed to work. Maybe Father had no job. No, surely that wasn't it. He was an accountant, and that made his job more secure. He said so just the other day.
"Hello, Father," I said, noticing he was pacing back and forth like a starving lion.
"What a nice surprise to see you before supper," I said, feeling most insincere.
"I'm home, Mama," I said, raising my voice to reach wherever she was.
Then, looking into Father's face I noticed his now-familiar scowl. If only President Hoover would just do what presidents are supposed to do, I'd have a much nicer father again. What was taking so long to fix this situation?
It had been nearly three weeks since the stock market failed. Now some of the banks were closing just as Father predicted. People could not even get their own money out, which really confused me. I was astonished, in fact. How could a bank refuse to give you your money? Where was the money if the bank didn't have it? I clearly didn't understand this kind of robbery.
I needed to practice for my sole rehearsal with the symphony Saturday, so I knew my next question would be awkward. "Father, I don't want to disturb you, but I really must practice today."
He nodded his head to acknowledge my request. I walked toward the kitchen to find Mama, who hadn't yet appeared on the scene. About that time, Father decided to stretch out on the rose-colored sofa. Guess he grew tired of his endless parading. So, where did he plop? In the living room where the piano sat. Why there? I knew he would become agitated when I started practicing.
"Mama? What is going on? It's not like Father to be home at this time."
Mama was wearing her brightly checked apron as she stirred the macaroni and cheese casserole for supper. Tears streaked her cheeks.
"And you? What's the matter? Mama, what is wrong now?"
Her swollen eyes looked into mine with pain brimming over her lids in tearful streams.
"What is happening to our family?" I asked again, raising my voice. I needed a straight answer, and no one was giving it.
Before Mama said one word, Father's tall frame burst through the swinging doors. His slightly graying hair was tussled from his hands raking through it. His shoulders were hunched like a prizefighter. Who was this madman?
"Don't speak to your mother in that tone, young lady.
She has enough on her mind without having to defend me." I was startled and equally perturbed at his vehement attack.
"I'm sorry, Father. What am I to think? Something is seriously wrong around here when Mama is crying, and you are yelling."
"All right, Molly," he said. "You're a big girl now. Let's talk. Put supper aside for now, Ruth, until this is finished."
Motioning us all to the table, Father looked at me gravely and then lowered his eyes. We sat in silence for what seemed like a lifetime.
"Molly, you know about the financial crisis. I guess I should have shared more openly about what has been happening."
I nodded in cautious agreement.
"I didn't want to worry you without reason. I hoped we would be spared the problems so many people have been experiencing recently, but—it is not to be."
Mama reached out for Father's hand. "Things will work out, Hank," she said. "They always have in the past."
I could not imagine what was coming. I waited in anticipation, without even drawing a breath. What was Father about to say?
"Molly, I was given notice earlier this week that my company is closing, going out of business."
Okay. People lose jobs. I understood. I waited for more.
"I hate to tell you this, but it seems if we're going to continue to live and eat, I need to take work in Chicago. I have checked out various possibilities, and this seems the best fit."
"Do you see now, Molly?" Mama asked in her soft-spoken voice.
"We will make out all right, Father, and if you have to work in the city, I understand."
"Thanks for your help, Molly. I know it will not be easy for any of us. We will need to move in a little more than a month. Right before Christmas," Father said with a grimace.
"Pardon me?"
It was like I was awakened from my slumber. I waited for him to repeat himself because I must have misunderstood. Father offered no eye contact. I thought he meant he would come home on the weekends. There was a train route straight from Royal Oak to Chicago so that would work. I finally spoke up to fill the silence.
"Did you say we're … we're moving … in December? To Chicago with Al Capone and the rest of the gangsters?" I said elevating my voice, now dripping with sarcasm.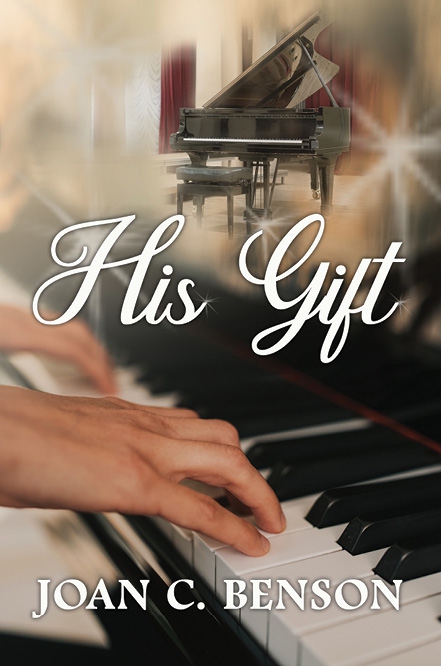 ABOUT HIS GIFT
This historical fiction novel is suitable for all ages, but the main character is in her late teens. The appeal should reach the YA audience, the NA audience, and every adult who has ever cared to dream.
As you read, brace yourself for a thrilling race through the twists and turns of a young woman determined to see her dream come true. On the cusp of the stock market crash of 1929, seventeen-year-old Molly has aspirations for a career in music after high school. With the passion of an athlete preparing for the Olympics, she trains relentlessly to become the best she can be.
As her world collapses in unimaginable ways, she is left to find peace and purpose in the midst of her crisis. The message of His Gift is universal to anyone who has ever dared to dream in spite of uncontrollable circumstances. The reader will discover with Molly the hope and peace in a life yielded to the Giver of all gifts.
Buy linkS
https://www.amazon.com/dp/1649490305/
https://www.barnesandnoble.com/w/his-gift-joan-c-benson/1137413827
ABOUT JOAN C. BENSON
Joan Benson is a freelance writer, a blogger, a speaker, a former educator/reading specialist, a wife, a mother of four adult children, and a grandmom to eight precious grands. Joan has produced devotional materials for CBN.com, written numerous magazine articles (most recently for LifeWay's ParentLife and Regent University's The Christian Leader). She developed children's Sunday School curriculum for over twelve years for LifeWay. In addition, Joan continues to write for an array of educational publishers (K-12), developing both teacher and student-facing materials, including fiction, nonfiction, and assessments. Joan's debut historical fiction novel, His Gift, was released in July 2020. Joan and her husband, Jan, live in Chesapeake, VA, with their two Bichon Frisé doggies.
Social Media
Website: www.joancbenson.com
Facebook: https://www.facebook.com/YIHAVEHOPE
Instagram: https://www.instagram.com/joancbenson/