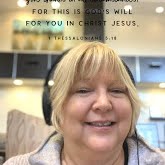 PLEASE WELCOME
SUZY PARISH
TO
FICTION FRIDAY
FLOWERS FROM AFGHANISTAN TRIVIA
Is the novel Flowers from Afghanistan based on actual events?
Chet, my husband, provided me with research about camp life for the book. I was working on the outline as he served in Afghanistan, so during our Skype sessions, I took notes and quizzed him on sights, sounds, and smells.
Are the characters real?
The characters are all fictional; some have characteristics of some of the guys he served with, others just seemed to grow organically.
Are the attack scenes real?
The plot is fiction, except for the attack scenes, which have been compressed, moved chronologically, and altered in other ways. The attack scene in the book seems short, and in reality, they were under fire for 6 hours. The primary attack scene where a character is wounded is almost line for line what happened. The contractor who was injured next to my husband sustained neck and calf wounds. He survived due to quick medical care (my husband used the medical kit to apply pressure to the contractor's neck), and the last I heard, he was back in the States doing well.
What scripture plays a vital role in the book?
Psalm 91 shows up unexpectedly.
Character Mac McCann gets his name for a player in what sport?
Brian McCann was the catcher for the Atlanta Braves during the time Flowers from Afghanistan was written. He was my favorite player that year.
Whose boots are on the cover?
The boots on the cover of Flowers from Afghanistan are my husband, Chet's boots. They are the boots he wore while training police officers in Afghanistan. I don't want to give a spoiler, only to say something interesting happened concerning those boots.
Sophie is a baker. Do you bake?
Yes, I baked my first loaf of bread while Chet and I were dating. I knew he loved bread and wanted to learn so I could bake for him. Let me tell you about that first loaf of bread. It smelled heavenly! Chet was over at my house when I took it out of the oven. We had the butter ready. When I slid that bread out of the baking pan, it hit the counter with a bang.
MORE ABOUT FLOWERS FROM AFGHANISTAN
Weighed down by guilt following the death of his two-year-old son, Mac McCann accepts a year-long position training police officers in Afghanistan. Leaving his wife Sophie to grieve alone, he hopes the life-or-death distractions of his self-imposed exile will build a wall between him and his pain.
As camaraderie builds between Mac and the men on base—including a local barber and his precocious little boy—Mac's heart becomes invested in stories beyond his own tragedy and he learns he is not the only one running from loss. But when the hour of attack arrives, will he be able to see past his guilt to believe there's still something—and someone—worth living for?
With touching details based on true events, Flowers from Afghanistan is a redemptive journey of healing, a chronicle of hope in crisis, and a testament to the faithfulness of God through it all.
BUY LINK
https://www.amazon.com/Flowers-Afghanistan-Suzy-Parish-ebook/dp/B07BZ2CWXQ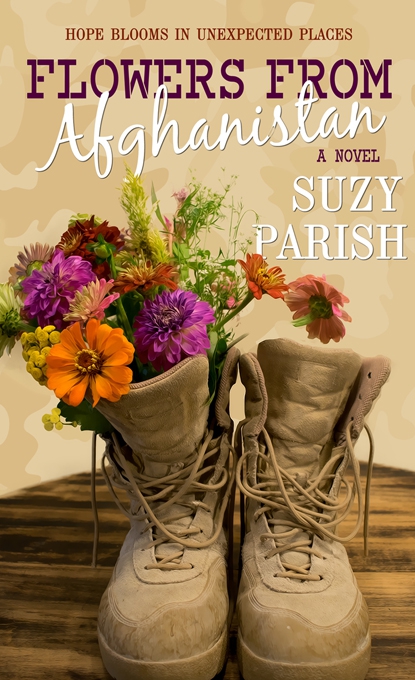 ABOUT SUZY PARISH
Suzy Parish is an award-winning author at Pelican Book Group. She wrote as a Community Columnist for the Huntsville Times. Suzy is a member of American Christian Fiction Writers (ACFW) and the Military Writers Society of America (MWSA).
Suzy discovered her love of books as a child in Richmond, Virginia, when she took refuge from the summer heat in the local Bookmobile. She believes strongly in the power of literacy to improve the lives of individuals and stewards a Little Free Library in a local park.
Website
Facebook
Instagram
Twitter