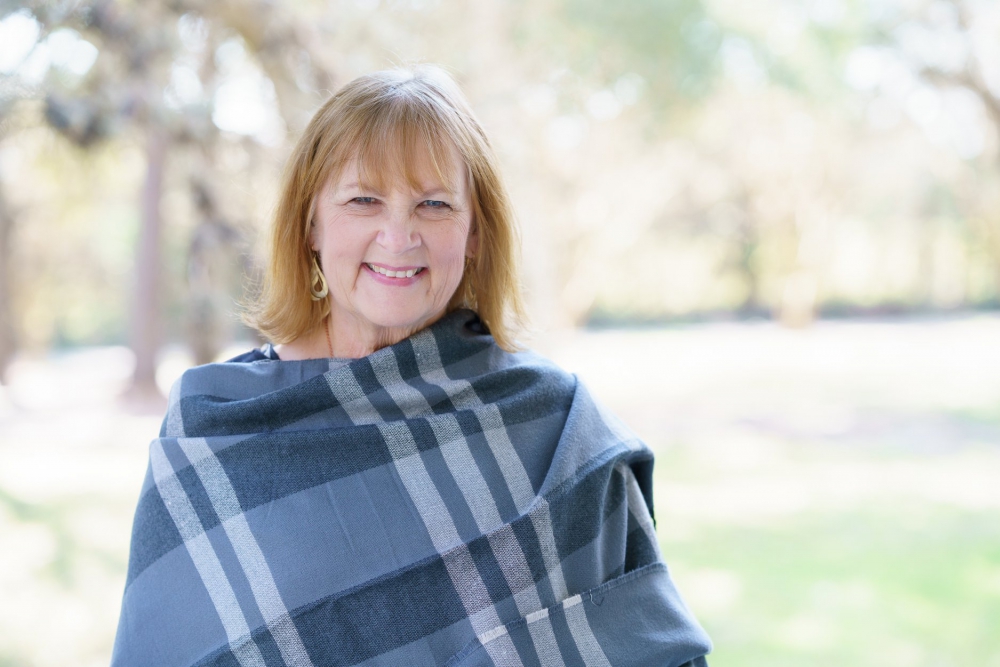 PLEASE WELCOME
JANET HOLM MCHENRY
TO
SPECIAL EDITION
JUST FOR GRADS
This is the season when graduation caps are flying in the air and grads themselves are flying off for the new adventures of their lives—the college or trade school of their choice, the military, or the world of work.
It is a rite of passage time when parents, other family members, and mentors want to give a meaningful gift and to share those last bits of wisdom. As a former educator and academic advisor, I've organized and participated in dozens of commencement ceremonies. I even sang the national anthem again this year at our small school's event. And I have witnessed lots of love and support from the adults over the years.
Some don't realize there are many meaningful gifts adults can give to the young grads in their lives that don't cost a thing monetarily. Here are several things you can do that will make a difference:
Express Value. While grads have probably reached the highest point of accomplishment in their lives when they accept that diploma, many of them may be quite unsure of themselves. They may not feel equipped or smart enough to tackle the next steps in their lives. While they are technically adults, they may not have all the puzzle pieces of their future put together. When the adults in their lives affirm young people's positive qualities, this builds confidence, such as how Paul would have built up Timothy when he wrote, "Don't let anyone look down on you because you are young" (1 Timothy 4:12). The words you say, such as "You are a great problem solver," will ring in her or his ears for years to come.
Listen to Them. Simply because someone is young doesn't mean his ideas have no value. Young people might be timid about expressing their opinions because they might feel those ideas will get minimized or criticized. The best classroom times I remember were when we would discuss issues related to the literature we were reading. I still feel I learned more than my students may have, simply because I was open and listened to them. Active listening—without mentally preparing an interruptive comment—builds understanding and fosters deeper relationships.
Ask Them for Advice. This younger generation has a wide set of problem-solving skills. They have grown up with cell phones, computers, and all kinds of other technology. Their brains are connectively wired in ways ours are not. When we ask these young people for help—not just with a tech problem—we are gifting them with our confidence and belief in them. I'll never forget the time my father asked me whether or not he should change jobs after he had gotten an offer. My response had a major influence on his not accepting the new position, but his question to me that day demonstrated a huge amount of respect he had for me—which went a long way in my own character development and choices related to college studies and career.
Get Healthy Together. The summer after graduation is a time of celebration but also a time of transition. Young people begin to find freedom in making all kinds of choices related to their own physicality. Teaching your grad how to cook healthy foods is a true gift of time and an investment in their future health. You can also go for walks or runs together or visit a local pool or tennis courts on a regular basis. There are many free options for getting healthy together other than joining an expensive gym.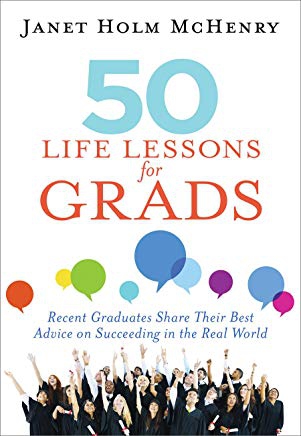 Pray for Them. Many opportunities await your grad in the coming months and years. Committing to praying daily for her or him is the best gift you can give. Praying with them is clearly even better, as you would help them understand how to develop a faith that will work for them when the very real struggles of life intersect the path they think might be Easy Street.
The 2021 graduates will encounter all kinds of life lessons in the years to come—through the ups and downs ahead—but when they know that the adults in their lives have confidence in them and care about them, they will navigate the roads ahead with wisdom.
ABOUT JANET MCHENRY
A national speaker, Janet McHenry is the author of 24 books—including the bestselling 50 Life Lessons for Grads: Surprising Advice from Recent Graduates (Worthy/Hachette). She and her husband Craig live in the Sierra Valley in northern California, where they raised their four kids—all college grads. Janet says the best advice she could give a 2021 grad is to "keep Looking Up!"—which is her business name. She welcomes connections through social media and her website, janetmchenry.com.
ABOUT 50 LIFE LESSONS FOR GRADS
BUY LINK: https://www.amazon.com/Life-Lessons-Grads-Graduates-Succeeding/dp/1683970462/
Who better than a recent graduate to help you navigate your life ahead? With encouragement and advice, fifty young women and men share what they learned the hard way so you can better prepare for the same challenges. From "Money Isn't Everything" to "Real Friendships Take Effort," these short, but insightful essays address the real struggles, opportunities, and fears that you might face as you start out on your own. Additionally, five or more practical tips related to each lesson will encourage and equip you on your chosen path.