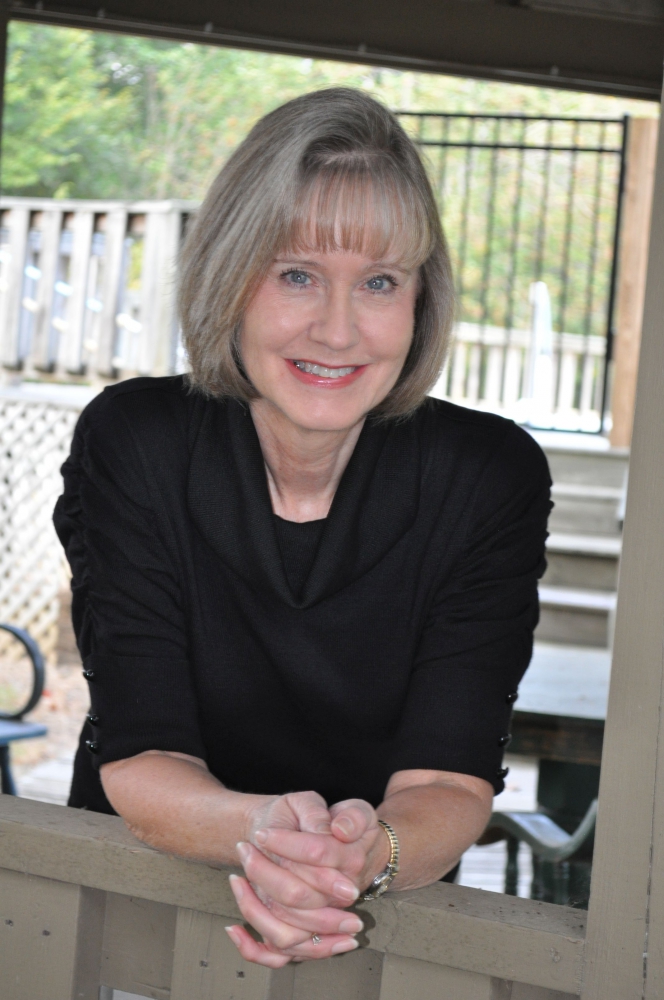 PLEASE WELCOME
TRACY CRUMP
TO
ANYTHING GOES
The sun blazed, and sweat tickled its way down my back as I squatted to plant marigolds in the bare front garden of our newly built home. A car pulling into the driveway interrupted my work. Who could that be?
I peeled off my garden gloves and walked over. My mother-in-law, Fairsee, sat in the passenger seat, her eyes glazed over. Ninety-year-old Mrs. Yawn, one of Fairsee's hair shop customers, eased her way from the car.
"What…? How…?" Words failed me.
Fairsee didn't even own a car and had visited only once or twice since we moved, driven here by my husband, Stan. I couldn't imagine how she would remember the twists and turns of the forty-minute trip to our house in the country.
"Here, honey, take this." Mrs. Yawn handed me a can of soup and a stack of framed photos. "We decided to come see your new place. Let's go inside."
"Yes, ma'am," I said, a bit shell-shocked.
Stan helped the ladies up the steps. Mrs. Yawn took a seat in our dining room in front of the bay window that overlooked our barren front yard, still just baked dirt at this point. "Now, isn't this pretty? If you'll just heat up that can of soup for me, we'll be all set."
What else could I do but chuckle? "Right away!"
We spent the next hour looking through Mrs. Yawn's family pictures, talking about her famous niece—actress Goldie Hawn—and reminiscing about the time Mrs. Yawn had dropped Stan and me off at the movie theater for our second date. Our unexpected guest had lived quite a full life herself, and we laughed over her many exploits. Too soon, we were assisting our visitors back into the car.
"Are you sure you don't need Stan to drive you home?" I asked.
"Oh, no, honey. We'll make it fine." And off they drove while Stan and I waved them on their way.
An interruption was the last thing I wanted that day. I was hot and tired and sweaty and dirty. Our house was nowhere near company-ready—much less up to mother-in-law code—and I had scads to do. But what a treat we would have missed! Too often, I get caught up in my to-do list and don't make time for the here and now. The special moments can slip by like a butterfly on the breeze while I spend time on mundane things that in the long run don't count for anything.
Mrs. Yawn is gone now, but fortunately, I didn't squander the opportunity to spend time with her when she dropped in unexpectedly (as if I had any choice). Fairsee survived the ride home with a nonagenarian and at this writing, is almost 100 herself. And yes, every now and then, we heat up a can of soup and sit down to reminisce about the old times.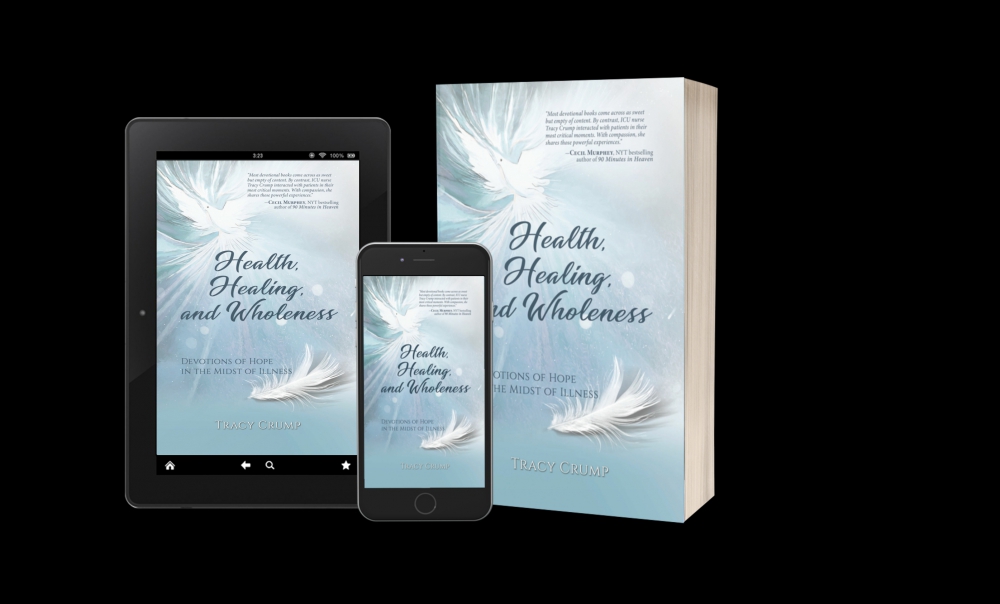 ABOUT HEALTH, HEALING, AND WHOLENESS
DEVOTIONS OF HOPE IN THE MIDST OF ILLNESS
Crafted with unique stories of God's miraculous power and saving grace, Health, Healing, and Wholeness: Devotions of Hope in the Midst of Illness blends Scripture-rich meditations with biblical principles that highlight God's mercy in times of medical need. Whether you are experiencing a health crisis, walking alongside someone who is, or caring for a loved one long-term, these thirty devotions will bring comfort and peace.
Prepare to embark on a journey to wholeness.
The editor has made discounted box sets of 25 or more available to churches and other organizations for use in hospital and outreach ministries. Visit Tracy's website for more information.
ABOUT TRACY CRUMP
Tracy Crump is a writer, speaker, and editor best known for contributing more than 30 stories to Chicken Soup for the Soul® and other anthologies. She dispenses hope to a covid-weary world in her new book, Health, Healing, and Wholeness: Devotions of Hope in the Midst of Illness, based on her work as an ICU nurse and caregiving experiences. (Readers might even find a story about Fairsee in there!) She has published more than 100 devotions, and her articles have been featured in magazines such as Focus on the Family, ParentLife, Mature Living, and Woman's World. To subscribe to her newsletter that includes story callouts for Chicken Soup for the Soul and other anthologies, visit her website at www.tracycrump.com.
Connect with Tracy at:
www.facebook.com/AuthorTracyCrump/
www.twitter.com/TracyCrumpWrite