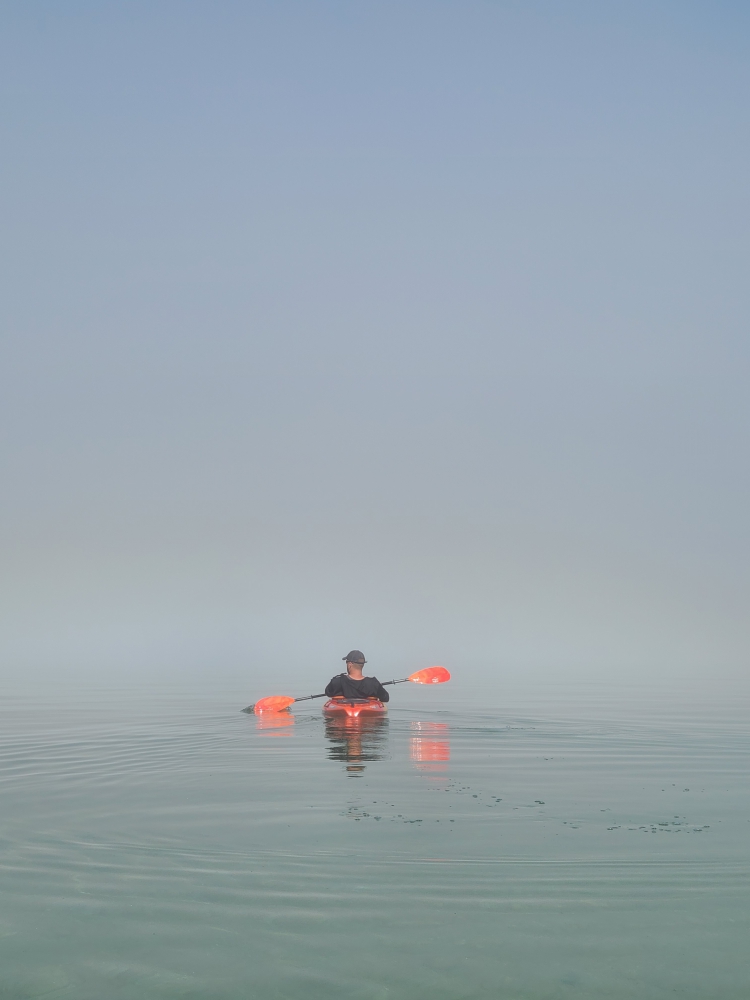 This past weekend, I dragged my husband out of bed and into a kayak. I didn't have to pull too hard; we love kayaking. With his busy summer schedule, though, we don't always get to go together. I wanted to make sure we got at least one trip together on the water this year.
We live less than a mile away from several inland lake kayak launches, but today we decided to hit the bay. Wider, deeper, and colder than the inland lakes, this Lake Michigan-fed bay can get windy (and wavy!) but not last weekend. With water so calm and clear you could see the bottom it was perfect kayaking weather.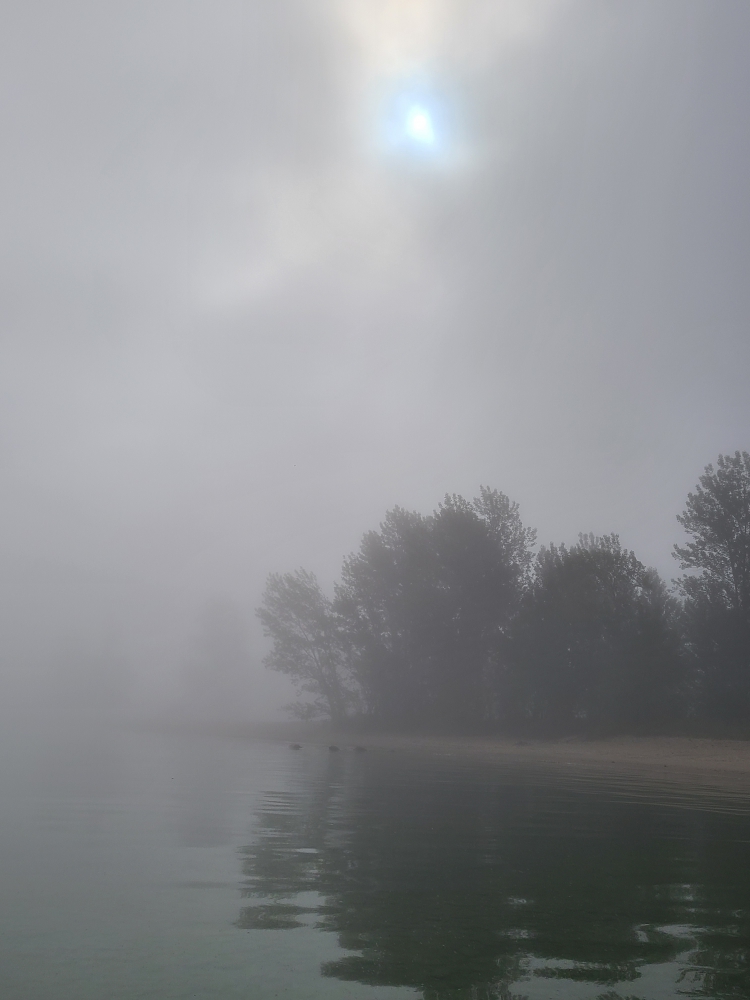 Except for the fog.
We could hear fishing boats puttering in the bay and families talking on the shore, but we couldn't see anyone. Because of the uncertainty of our location, I refused to paddle out past the swimming buoys. At least then I knew about how far it was to shore (even if I couldn't see it).
Despite the fog, however, we could see the sun glowing overhead. "Don't worry," my husband said. "The sun will be out soon and will burn off the fog."
"Fun fact," I said, always the smart aleck, "the sun is always out. We just can't always see it."
I meant to tease him and move on, but the words stuck in my head. The reality of that truth kind of sucker-punched me.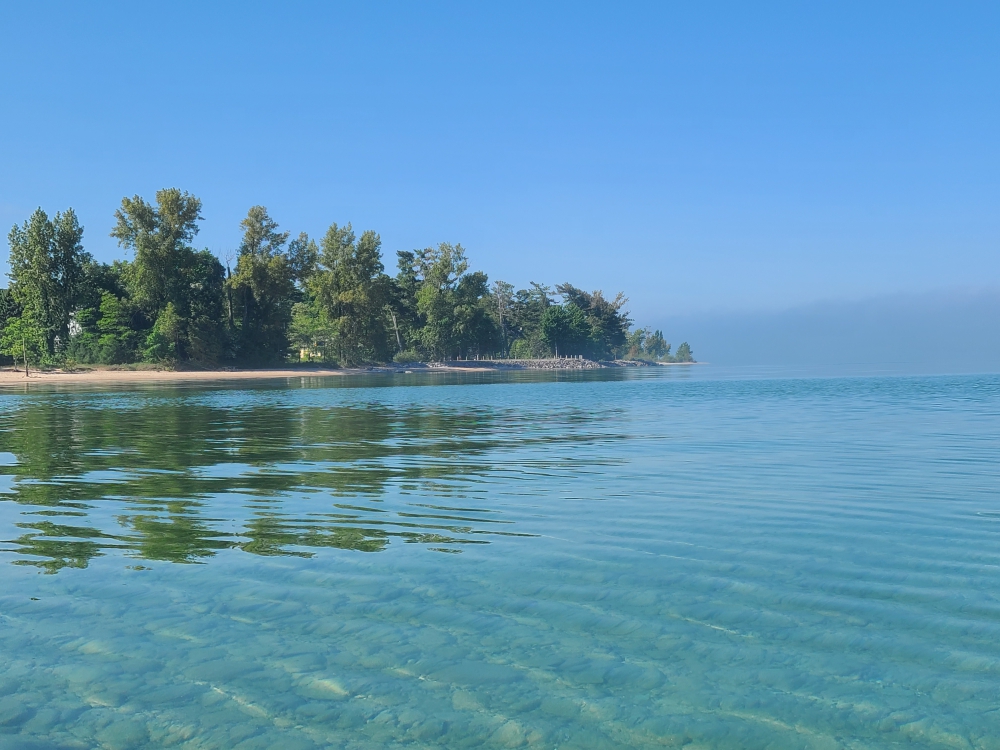 The sun is always there.
I've been dragging myself across broken glass for the past several months. There have been dark times when it didn't feel like I could see my hand in front of my face. I've tried to be patient, but patience isn't always easy when you're hurting. I spent a lot of time crying and praying, often into silence. I spent many days and nights feeling alone. But…
The son is always there.
I can't always see him or feel him, but that doesn't mean he moved. Sometimes he's hidden. Sometimes we're looking in the wrong direction. Sometimes there's something standing between us. Regardless of why we can't see, feel, or hear him, he's always there.
I wasn't expecting such profound revelation on my morning paddle, but I needed it (and appreciated it) so much.
And sure enough, by the time we pulled our boats from the bay, the fog had cleared and the sun shone above.
Two years ago, Jessica Miller made a mess of her already confusing life. Now, she's back in Boyne Heights, and she's determined to fix her reputation. She can't seem to avoid the past that haunts her, but that's the joy of small-town life—word spreads and people remember. Intent on her mission, however, she faces her past head-on, taking a job with her ex-boyfriend while avoiding her grandmother's attempts to find her a new one.
Buy link: https://amzn.to/3xgV6CO
ABOUT KARIN BEERY:
Karin Beery grew up in a rural Michigan town, where she wrote her first novel in high school. Today, she writes contemporary stories with a healthy dose of romance. When she's not writing fiction, she's reading, editing, or teaching it. In her free time, she enjoys watching University of Michigan football and action-adventure movies with her husband and fur babies.
https://www.facebook.com/authorkarinbeery/
https://www.instagram.com/karinbeery/
https://www.bookbub.com/profile/karin-beery
https://www.goodreads.com/user/show/2666258-karin