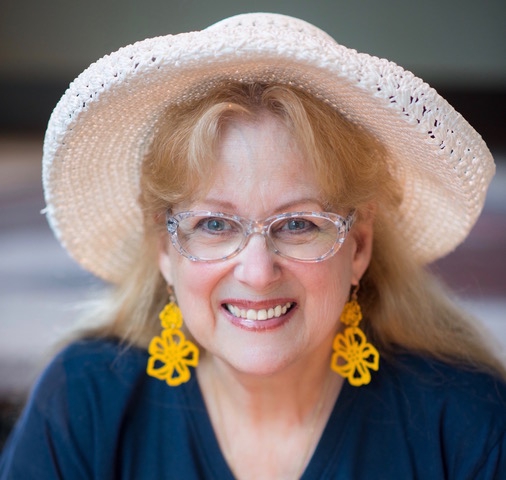 PLEASE WELCOME
ANE MULLIGAN
TO
FICTION FRIDAY
READ AN EXCERPT FROM ON SUGAR HILL
Chapter 1
New York, October 31, 1929
Rumors soar in the wings of the Palace Theatre here in New York and everywhere else with a vaudeville stage. Normally, I don't give credence to hearsay, but I have high stakes in this one. My career.
Vaudeville is dying.
With one finger, I draw back the curtain a quarter inch and peek out at the audience. This stage is my favorite spot in the whole world, where makeup can turn even a plain Jane like me into a beautiful woman. Here, I'm Dixie Lynn, adored by audiences, a success, a star—not Cora Fitzgerald, a disappointment.
In the first row, Madame Dressler, my vocal coach, watches all my performances and takes notes. Aware of the rumors, she says to leave what's left of vaudeville behind and break into Broadway revues, I must perfect my singing voice. "Hard vork for expandink your vocal strength and range. Dat ees your tee-ket," she tells me every week. I'd rather be an ingénue—a leading lady. But Madame Dressler says I don't possess the required beauty. I need my voice.
As if I didn't already know that.
Nobody's certain from whence my other talent originated. The peculiar one. I don't think it's really a talent, just an ability, but as a four-year-old, I could make my dolls talk. By the time I was six, I could throw my voice across a room. I figured if I weren't a beauty, at least I could be entertaining. I can't begin to tell you how much fun that was. Mama and Aunt Clara thought it was funny when I'd frighten the servants and the senator half out of their wits. The senator had a different opinion.
With one more peek through the curtain at the full house, I signal ready to the stage manager and step into place in the center of the stage. I settle my ventriloquist dummy, Sugar, on the high, round table beside me and smooth her dress. The annunciator bearing my name slides into its window at stage right.
The curtain rises.
A familiar thrill shivers through me. This is vaudeville's big time—the Keith-Albee Circuit. I throw a sparkling smile to the audience, whom I can no longer see for the bright footlights. As always, I cross my fingers inside my dummy's head. I guess I am as superstitious as my kin back on Sugar Hill.
"Sugar, Beau Wyatt is late. Do you happen to know anything about that?"
She shakes her head and denies any knowledge of his whereabouts. I know, of course. The stagehands have my other dummy beneath the table. I stick my foot under the edge of the cloth cover to make certain.
While I pretend to look for him, my hand inside Sugar guides her head to follow my every move. I proceed through the "dialogue" with her, and with the audience's first burst of laughter, my heart stops pounding in my ears. Here, on the circuit, I'm a star. They think I'm wonderful. Ahh, the magic of theatre, where one can be whom one is not.
After Sugar confesses she locked Beau Wyatt in his dressing room, she "sings" the first verse of her solo. I practice singing every single day and have perfected it so my lips never move at all. Not the teensiest bit. Madame says it is amazing."
When it's time for the second verse, Beau Wyatt sings from underneath the table, and the audience gasps.
Theatre managers who preview my act swear I have another person hiding and demand I start over without the cloth. Most have never heard a ventriloquist throw their voice before—let alone one who's female. My future is pretty much made … unless the rumors are true. My stomach tightens.
Thankfully, the audience's applause drowns out that horrid thought. I exit after an encore and three extra bows. In the wings, Mr. Keith greets me, enveloping my hand between his meaty fingers.
"They love you, my dear. Let's discuss your contract, then you have a dinner date with David Divine."
My brain has trouble wrapping around these two contradictions. One frightens me and the other thrills. I choose the second one.
"David Divine?" My heart flutters just thinking about him. He's Broadway's hottest actor. But me having dinner with him? I don't think I'll be able to eat. "I don't understand."
"His agent called my office. He wants to meet you. But first"—Mr. Keith puts his hand on my elbow, guiding me backstage—"you have a phone call. Take it at the stage manager's desk, then come to my office."
I walk in a daze. Who would be calling me here? My agent is traveling in Paris, so it can't be him. With David Divine swimming in my head, I approach the stage manager. He drops the receiver into my hand, and I wrap my fingers around it but find him watching me. I turn my back until the stage door clicks shut.
"Hello?"
"Cora? Oh, sugar, I hate to have to be the one to tell you this, but … well, I suppose the best way is to just come out with it. Are you sitting down, child?"
"Miss Hattie, is that you?" My childhood best friend's mama. Why would she be calling me? "Is Glenice Jo all right?" I'd heard about her husband dying during their honeymoon. Such a tragedy.
"Yes, darlin', she's fine. It's not her I'm calling about. Cora, it's your father. The senator's dead, sugar, and your mama needs you to come home."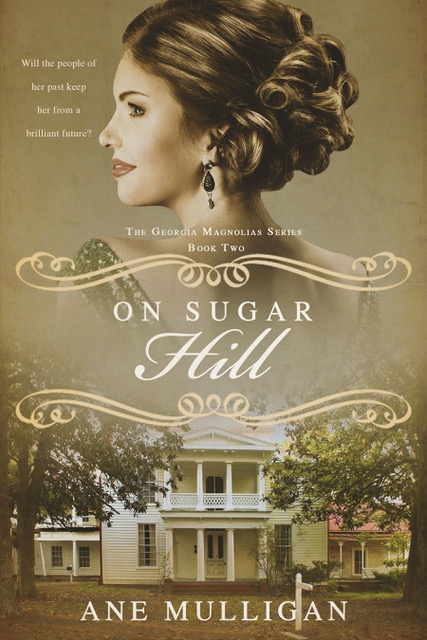 Various emotions swirl around me, but deep sorrow is not one of them. For that alone, I mourn.
MORE ABOUT On Sugar Hill
She traded Sugar Hill for Vaudeville. Now she's back.
The day Cora Fitzgerald turned sixteen, she fled Sugar Hill for the bright lights of Vaudeville, leaving behind her senator-father's verbal abuse. But just as her career takes off, she's summoned back home. And everything changes.
The stock market crashes. The senator is dead. Her mother is delusional, and her mute Aunt Clara pens novels that have people talking. Then there's Boone Robertson, who never knew she was alive back in high school, but now manages to be around whenever she needs help.
Will the people of her past keep her from a brilliant future?
BUY LINK: https://smile.amazon.com/Sugar-Hill-Georgia-Magnolias-Book/dp/1645262995/
ABOUT ANE MULLIGAN
Ane Mulligan has been a voracious reader ever since her mom instilled within her a love of reading at age three, escaping into worlds otherwise unknown. But when Ane saw PETER PAN on stage, she was struck with a fever from which she never recovered—stage fever. She submerged herself in drama through high school and college. One day, her two loves collided, and a bestselling, award-winning novelist emerged. She lives in Sugar Hill, GA, with her artist husband and a rascally Rottweiler. Find Ane on her Facebook, BookBub, Goodreads, and Twitter.