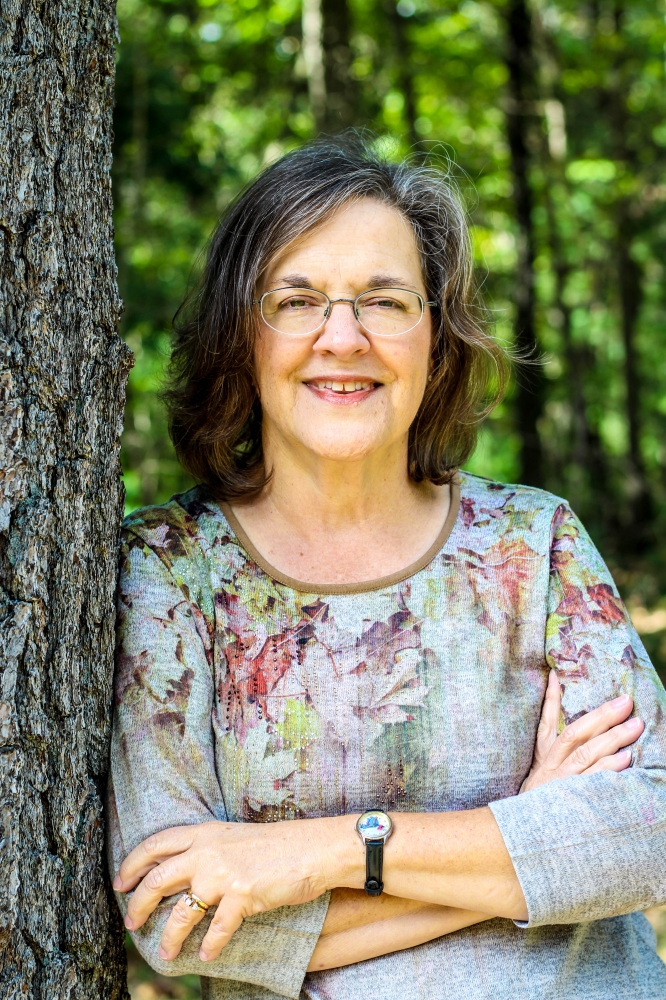 PLEASE WELCOME
J.CAROL NEMETH
TO
FICTION FRIDAY
It doesn't have to be a military holiday for us to celebrate the service of our military men and women, but this weekend is Memorial Day weekend when we remember those who gave their lives for their country. They gave the ultimate sacrifice for our freedoms. Let us never forget their sacrifice.
There are so many of our military who have sacrificed yet did not die. They suffer every day in many ways physically, mentally, and emotionally. That's why I wrote The Peaceful Valley Wounded Soldier's Anthology, to bring attention to what these men and women endure. Here's an excerpt from the first short story, "The Soldier's Heart:"
AN EXCERPT FROM WOUNDED SOLDIERS: A PEACEFUL VALLEY ANTHOLOGY
Tears ran down Beth's cheeks and it wasn't until Alex reached across and with his thumb wiped them away that she realized it.
"I'm so sorry, Alex," Beth whispered. "I was so headstrong and selfish. I had my plans and wanted things my own way, I wouldn't even listen to you. I was so angry at you for leaving me high and dry and never looking back. I felt betrayed. But I guess it was me who betrayed you. I'm so ashamed."
Of course, at that most inopportune moment, the waiter decided to bring the food. Beth reached into her purse and grabbed tissues to wipe away her tears. She was glad they sat on the outer edge of the restaurant and not right in the middle. The poor waiter looked about as uncomfortable as he possibly could. He dropped the plates and hurried away.
Alex chuckled. "Well, I don't think he's worried about a tip."
Beth giggled. "Sorry I dripped all over everything. I wanted to apologize to you for my behavior twenty years ago and when you first got back the other day. Also, I want to tell you I'd love to do your interior design work. As you said, Grandpa depends on me during weekdays, so I can only work after four and on weekends. I can also work on drawings during my lunch hours."
"Number one, you're forgiven. The past is in the past. Number two, you're hired. As long as you log the hours to get paid," Alex said. "I'm relieved. Now I don't have to hire one of those big-city decorators."
Beth laughed and realized their food was growing cold. Alex offered to say grace, and when it was finished they began to eat.
"So, think you can start tomorrow?" he asked.
"Tomorrow?" Beth asked, surprised. "Is it ready for decorating?"
"The main house is sound and ready. The cabins are being built. If you can come out tomorrow after work, we'll discuss ideas and get going on it."
"Okay. Do you have families lined up or do you still have to get that worked out?" Beth took a bite.
"That's in the works," Alex said. "I'm working with various hospitals and organizations that help our wounded soldiers as they recover from their injuries. The soldiers will apply to come out to the ranch for rehabilitation with their families."
Beth nodded. She so wanted to ask about Alex's military journey but dared not. Had he ever been injured? Did he struggle with PTSD or other difficulties the way so many other soldiers did when they returned home? He seemed like he had it all together but it was hard to tell. Perhaps it would come up one day. She doubted he'd offer and she just couldn't bring herself to ask.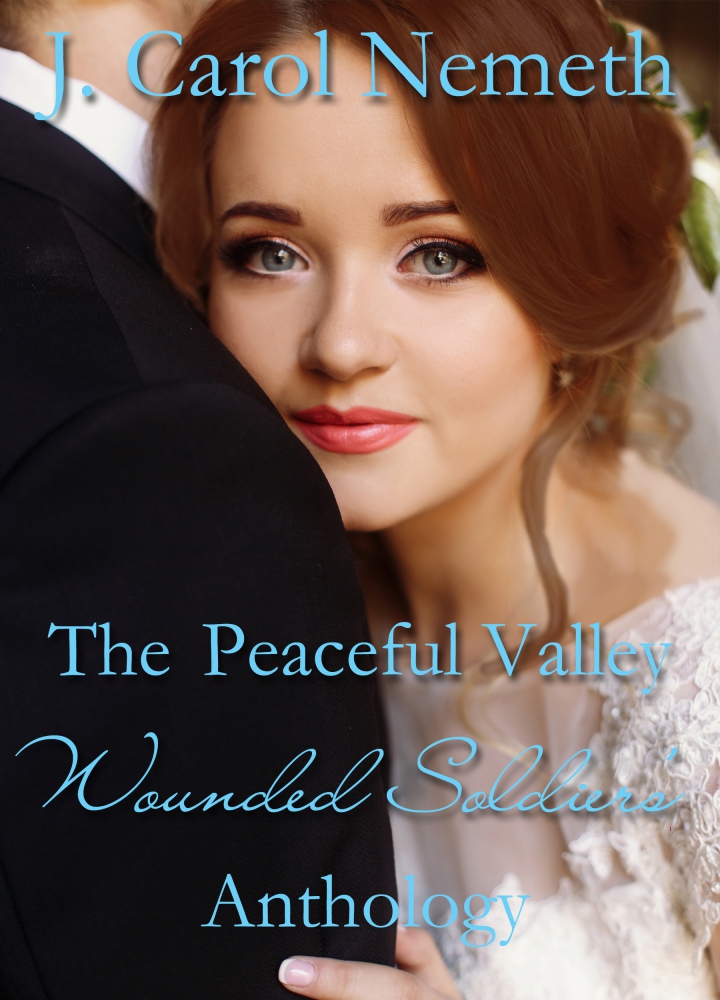 MORE ABOUT WOUNDED SOLDIERS: THE PEACEFUL VALLEY ANTHOLOGY
Welcome to Peaceful Valley Rehab Center where wounded soldiers come to rehabilitate. Dr. Alex Hunter, a disabled veteran himself, returns home after years away serving in the military. Turning his family inheritance into a rehabilitation center, he gives these war-weary men and women the help they need to heal. Along the way, not only does Alex find love, but love comes calling for others too. This faith-filled short story series will keep you turning pages to find out what happens next.
Purchase link:
ABOUT J. CAROL NEMETH
A native North Carolinian, J. Carol Nemeth has always loved reading and enjoyed making up stories ever since junior high school, most based in the places she has lived or traveled to. She worked in the National Park Service as a Park Aid and served in the US Army where she was stationed in Italy, traveling to over thirteen countries while there. She met the love of her life, Mark Nemeth, also an Army veteran, while stationed in Italy. After they married, they lived in various locations, including North Yorkshire, England. They now live in West Virginia, where, in their spare time, Carol and Mark enjoy RVing, sightseeing and are active in their church. They have a son, Matt, who serves active duty in the Army and a daughter, Jennifer, her husband Flint, who serves active duty in the Air Force, and their three grandchildren, Martin, Ava and Gage. Their four-footed kid Holly, a black Lab, is pretty special too. Mark and Carol love traveling in their RV, and when they pack up to go, Holly is waiting inside for them to head out. Carol is a member of ACFW and is an Amazon #1 bestselling author.
Social Media Links:
www.facebook.com/J.CarolNemeth
https://www.amazon.com/J.-Carol-Nemeth/e/B01F45LWY8/