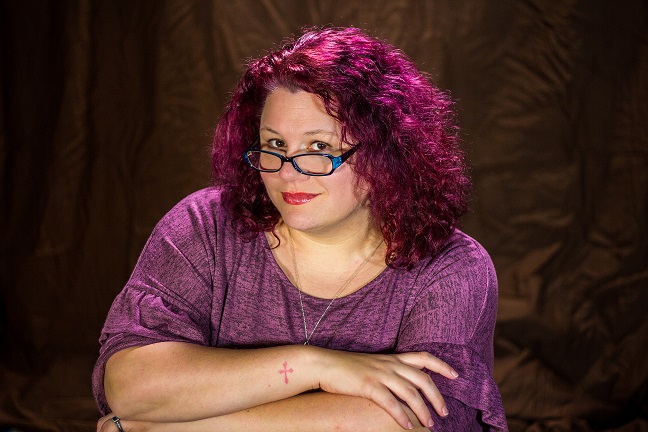 PLEASE WELCOME
ALLISON WELLS
TO
FICTION FRIDAY
THE STORY BEHIND LIVING WATER
Living Water is the story of a wallflower in a family of prize-winning roses. Based on the story of the Woman at the Well in John 4, Roxie DePrive only wants one thing - to be loved unconditionally. That desire leads them to get married fresh from high school to the first boy who pays her attention. But when that marriage is short-lived, she marries again, and again. She gets married five times in all, just like our Samaritan woman in the New Testament.
I've always wondered what led that woman to be married so many times. Was she five times widowed? Did her husbands leave her? What happened in her life? We know that because she went to get water at mid-day, she was not a popular woman in town. Most of the village women would have gone to the well early when it was still cool. They would have traded gossip and laughs as their children ran around playing. This is a big social time for the women of the village.
But not our dear girl, she was excluded from that. She did not walk with the other women, she did not trade recipes and stories. She was likely the story on everyone else's lips. A woman fallen from grace for some reason or another.
So I wrote her story in a modern era. Starting with her high school years in the 1990s (anyone who came of age in the 90s will love the references) and carrying Roxie through to the 2020s, we see her transformation from senator's daughter and a first-time bride to social pariah who is rumored to be a man stealer. Roxie is pushed away from polite society after her five marriages.
Just like the woman in the Bible, Roxie is at an all-time low when she meets Jesus in the form of a kind pastor who offers her living water. Neither woman understands what that is until it's explained. And then, oh, then how their lives change. In John 4 we see the woman put down her water jar and run back to town to tell everyone about the Messiah.
Y'all. The social pariah of the town literally ran to those who scorned her to tell them about Jesus. That's powerful stuff there. She was the first evangelist. That's the power of Jesus coming into your life.
Roxie's life is strife with sin and condemnation. But because someone believed in her and encouraged her, she turned her life around. I do love a good story of redemption and this is a big one. No matter how many times you stumble, God will always be there to pick you up. He guarantees it in Psalm 37:24.
I hope and pray that this story of redemption will resonate with all readers. No matter your past, you have a future with God in the Kingdom of Heaven.
MORE ABOUT LIVING WATER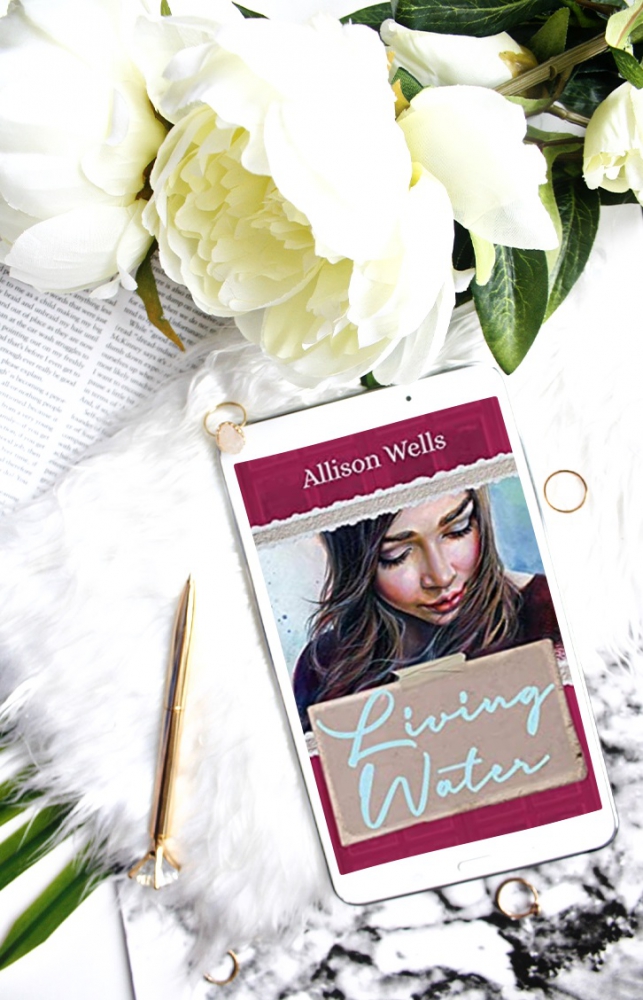 As the lackluster youngest daughter of a U.S. Senator, Roxie DePrive spends her life thirsting for one thing: to be loved unconditionally.
So, when her first boyfriend turns into her first marriage, Roxie's life undergoes a drastic change. And when that first marriage doesn't work out, she marries again.
And again.
Until Roxie marries five times.
The first marriage is puppy love, then dangerous love, convenient love, wishful love, and one that might possibly be the real deal.
And yet, none of the men she marries can quench the thirst she feels in her heart. It's only when she meets a man who knows her entire life and all her mistakes that Roxie learns the power of something else-the deep and abiding peace of Living Water.
A modern retelling of the Woman at the Well in the New Testament, Living Water shows us that no matter our past, it's God's love that truly quenches the thirst of our souls.
Buy Links:
AMAZON:
BARNES AND NOBLE
https://www.monsterivy.com/living-water
ABOUT ALLISON WELLS
Allison Wells is an author, avid reader, and sweet tea addict. She graduated from Clemson University and began writing books as a way to escape the doldrums of newspaper reporting. Allison is married to a wonderful man and they are raising one red-headed teen daughter and three wild boys in the foothills of the Blue Ridge Mountains. Check out her daily adventures on social media. Her motto is, "Life is Short, Eat the Oreos."
Social Media Links:
https://www.facebook.com/allisonwellswrites
https://www.instagram.com/whatallisonsaid/
https://www.goodreads.com/author/show/18239522.Allison_Wells
https://www.youtube.com/channel/UC0_iDBJft3l-WqgWgTLjzWg