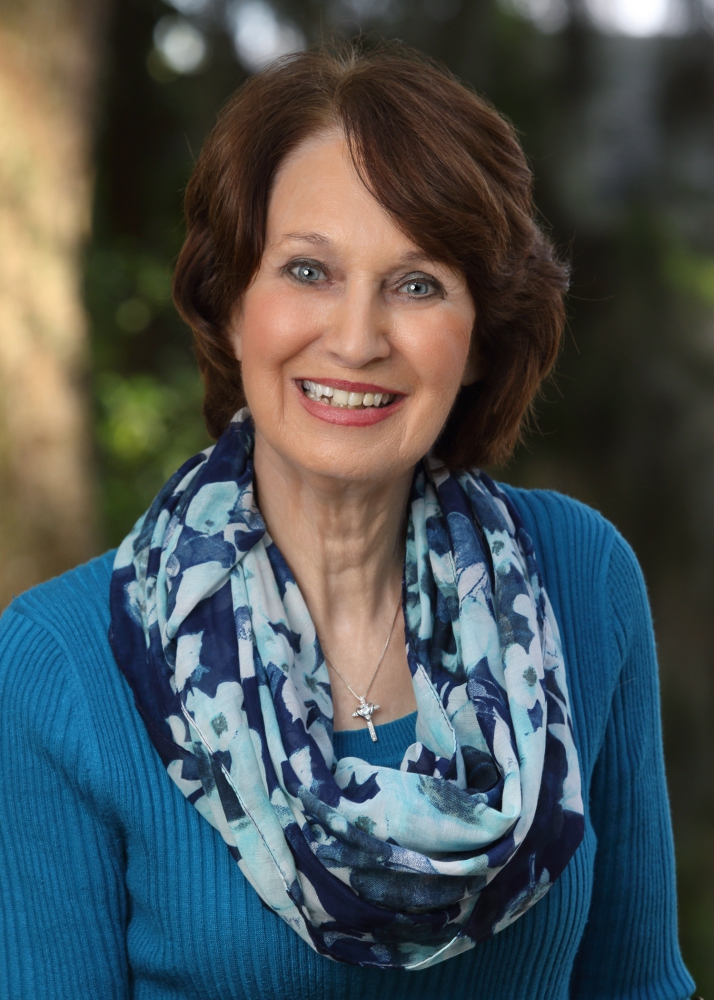 PLEASE WELCOME
LINDA ROOKS
TO
ANYTHING GOES
God's Beautiful Coincidences
Although we were happy and satisfied after a successful book signing, the warm weather had begun to sap our energy.
"How would you like to walk over to the Inn by the lake and get something cold to drink?" I asked my husband.
Pleased at my suggestion, he helped me load the remaining children's Easter books in the trunk of the car and turned to walk toward the Inn. Talking to the children had been a fun diversion for me since most of my ministry revolved around my books for those in marital crisis and a new marriage book had just released.
In cool, air-conditioned comfort, we found a table near the piano where a man had just begun playing lovely refrains from Broadway musicals. During the break, the piano player turned to us and asked if we liked the music. We told him it was beautiful and very relaxing after doing a book signing that day.
He asked what kinds of books I wrote. I told him the book we had done the signing for that day was called The Bunny Side of Easter, but most of my books were for those with marital problems. He stared at me a second, then turned back to his piano and began to play another song, his fingers moving with heartfelt emotion across the keys.
During the next break, he asked me more about my books. I told him a new one had just released, called Fighting for Your Marriage While Separated. He lowered his eyes, took a deep breath, and looked back at me. "I'm separated," he said. "My wife kicked me out of the house yesterday."
For the next hour, my husband and I listened to this talented musician express through music his deep loneliness and heartache. Between songs, he poured out his heartache to us in words. He'd been married 20 years. He loved his wife and was devastated that she wanted a divorce.
I'm always amazed at how God sometimes plops us right down in the right place at the right time to give hope to those who need it. Because of our years of marriage ministry, we were able to encourage him and give him hope that a restored marriage was possible. And as providence would have it, I just happened to have a copy of my new book in my purse. I gave it to him before we left, and we parted with a hug.
Some people call these coincidences, but I know it's God. He knows our needs. He knows what's available to bring healing to our hearts. God saw a lonely piano player, reeling from the pain of a collapsing marriage. God knew that a few streets down at a book signing, there was a couple who had personally experienced hope and healing in the midst of a marital separation, had written books about it, and knew there was hope for him as well. And God brought us together.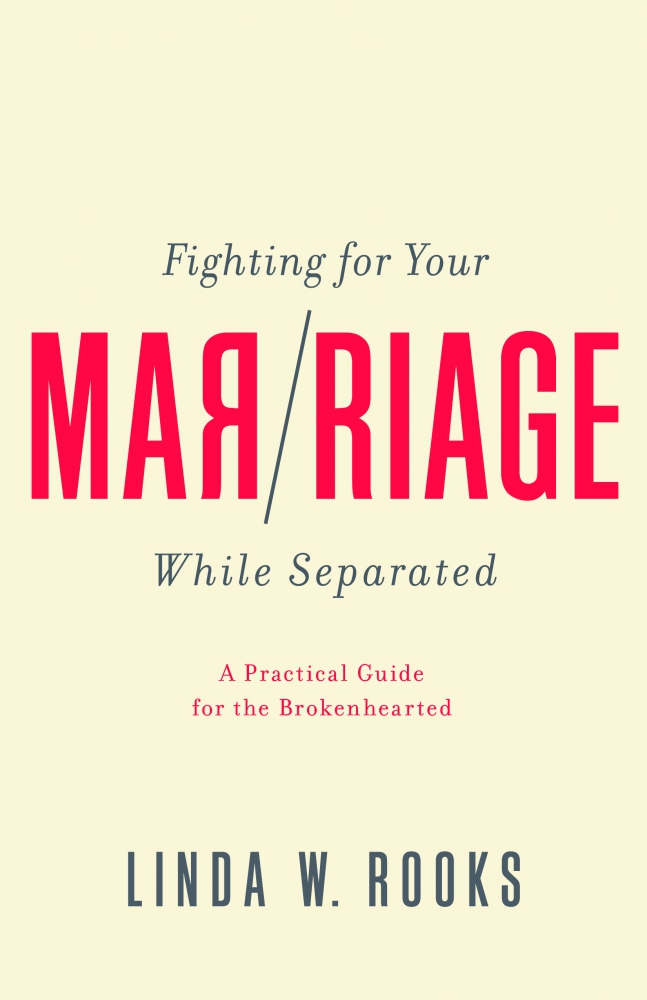 ABOUT FIGHTING FOR YOUR MARRIAGE WHILE SEPARATED
Winner of the Golden Scroll Non-Fiction Book of the Year Award in 2019, Fighting for Your Marriage While Separated guides a person step-by-step through the complexities of a separation. Dispelling the assumption that a separation will inevitably end in divorce, Rooks shares practical insights, biblical wisdom, true stories of reconciled marriages, as well as her own reconciliation story after a three-year marital separation. Through scripture-based truth, practical wisdom gained from eleven years of ministry to marriages in crisis, and her own personal experience, Rooks demonstrates there is hope for reconciliation even when fighting for your marriage alone.
ABOUT LINDA W. ROOKS
Linda W. Rooks has a ministry of hope for those in broken marriages. Her award-winning book, Fighting for Your Marriage While Separated, and her earlier book, Broken Heart on Hold, Surviving Separation, walk with those in the midst of marital breakdown to bring hope and practical guidance to those desiring reconciliation. Linda writes for both adults and children, and her stories and articles have appeared in numerous publications including Chicken Soup for the Soul, Focus on the Family, HomeLife, and Today's Christian Woman. Linda has participated in numerous radio and television interviews across the North American continent. She and her husband reside in Central Florida and thank God for the many reconciled marriages they witness through their ministry and the classes they lead.