PLEASE WELCOME
CHRISSY M. DENNIS
TO
FICTION FRIDAY
Read an excerpt from
A lot of things would be different if her mom were here.
Maybe she would have gone to the same school from kindergarten until now.
Maybe she would have met her dad.
Maybe she would have grown up having frozen yogurt every weekend instead of trying it for the first time at eleven years old.
The maybes swirled around in her mind, but what good did it do to let them? It wouldn't change anything—the maybes only left her bitter about everything.
When Erin pulled into the garage back at the Barkmans' house, Gracie leaped out of the van without any of her new things and tossed her unfinished frozen yogurt in the trash. The melting blue slime was only another painful reminder of all she'd missed out on, of everything she could never have.
ABOUT PAPER WOLF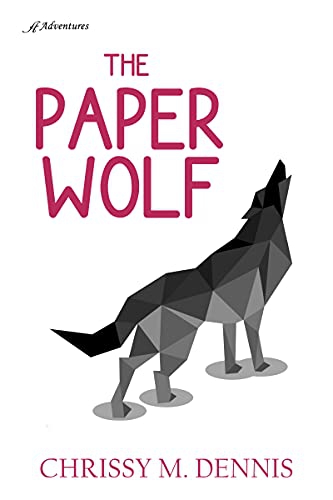 (Available on Amazon / Print / Goodreads)
Happily-ever-after doesn't exist for kids like Gracie—or does it?
Gracie Anderson may only be eleven, but five years in foster care has taught her that happy endings don't exist in the real world, not for kids like her anyway. And she's convinced this next foster home will be just as bad as all the others.
Except… it's not.
The Barkmans are completely different from any family she's ever known—and she doesn't trust them one bit because no one is that understanding and compassionate. But no matter how hard Gracie pushes against them, how rude, rebellious, and disrespectful she is toward them, they consistently come back at her with faith, love, and acceptance. And when Gracie's mom decides not to come back for her, the Barkmans welcome her as one of their own, proving that even someone as damaged as Gracie deserves the love of God and a family.
ABOUT CHRISSY M. DENNIS
Chrissy M. Dennis lives in Saskatchewan, Canada with her foster daughters and calico kitty. She is a full-time mom and a part-time administrative assistant for Renovaré Canada. Chrissy also loves to read, crochet and, of course, write, trusting the Lord will use her books for the glory of God and the growth of His kingdom through the healing work of the Gospel.
She carries a Masters of Divinity in Youth and Family Ministry. She loves working with teens, and has felt the call of God to minister to the needs of youth in this culture. She hopes to continue writing, specifically regarding issues relevant to today's teens, offering a message of salvation and hope. Her first novel, The Lion Cubs, received positive reviews and deals with themes of abuse and abandonment.
Connect with the author:
www.chrissymdennis.com | www.facebook.com/chrissymdennis
www.twitter.com/chrissymdennis
https://www.instagram.com/chrissy_m_dennis/
https://www.goodreads.com/author/show/5826990.Chrissy_M_Dennis