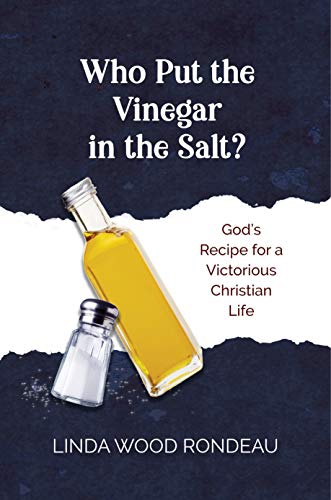 READ AN EXCERPT FROM THE BOOK
Chapter Two
Called to Be Transformed
Our world culture is in love with self. Songs encourage us to love ourselves for this is the greatest love of all. Self-preservation is a natural, biological instinct. We innately seek, not only our survival but our comfort. We seek shelter from the wind, we like a roof over our head when it rains, we look for shade on a hot day, and we want a warm blanket when the temperatures fall.
The Bible also recognizes this human instinct for self-regard. The commandment is not to disavow ourselves … rather to love the Lord our God with all our hearts and to love our neighbors as ourselves.
The Pursuit of Self
In the beginning, man was in complete union with God and gave no thought to his own body or needs until Adam sinned. God asked him, "Who told you that you were naked?"
Thus the birth of guilt and awareness of sin.
This human desire to satisfy self can create intense emotions when things do not go as we hope. Perceived need causes us to bemoan our lack—especially when compared to what others possess or achieve, and to nurse our anxieties and disappointments. The wisdom of the world plays out in all we read, our television viewing, and our hero-worship. Years ago, a hit song by Frank Sinatra was heralded as the wisdom for the ages as he proclaimed, "I did it my way."
Psychologists have fashioned several diagrams of self-actualization, the desire to be all that we can be. At the bottom of the pyramid are the primal needs … food, air, shelter, clothing, and reproduction. Once these are met, humans will look to safety and security—employment, property, health, and resources. Next, human nature will strive for a sense of love and community—acceptance into a social group—friendship and a sense of belonging. These things, so they theorize, once achieved, will give one a sense of status, recognition, strength—those self-perceptions that are the basis of self-actualization.
The world might view the process of self-actualization through pursuits … hard work that brings about a desired outcome. In the movie, Back to the Future, Marty McFly tells his younger father, "You know, George, if you put your mind to it, you can accomplish anything." This is the world's view of hard work … if you try hard enough, nothing is impossible. If you can dream it, you can do it.
God's Hierarchical Design
However, God's method for self-actualization is quite different. He is the supplier, our protector, our defender, and our reason for being. When we enter into a relationship with him, becoming the salt he wants us to be is dependent upon our continuing connection with the Lord through the work of the Holy Spirit.
I am the vine, you are the branches. He who abides in Me, and I in him, bears much fruit; for without Me you can do nothing (John 15:5).
The quest for self-actualization begins when we are born. The natural self believes we are deserving of basic needs. We believe we are entitled to comfort, purpose, health, or wealth. We yearn to be loved and accepted. We perceive that if God truly loves us, then, as the benefactor of our welfare, we should be given what we desire. Especially, if we strive toward a moral and upright life.
Such was Job's thought as well as his so-called friends. When calamity struck, they were convinced Job must have sinned, and God must be punishing him. The Book of Job brings many to wonder why Job suffered so much, enduring physical suffering in addition to horrendous personal loss. How could a loving Father allow so much tragedy into the life of one whose righteousness pleased God? Our minds are befuddled by our human sense of what is fair and just. Especially when such unfairness is aimed at our own personal welfare and seemingly allowed by God.
In the final chapters of the book, God answers Job, in essence saying, "Before you take it on yourself to criticize my ways, you should ask yourself if you could manage the creation as well as I did." Through taking Job on a journey of the natural world, Job realizes his insignificance, his powerlessness, his ignorance about God and his ways, Job's finite state compared to an everlasting God. The reality is, we are unworthy to receive anything from God. But because we are born with a sense of self-importance, this reality can put us at enmity with our Creator.
In actuality, our true self-worth begins with the recognition we are undeserving and helpless. Yet, God values us above all. When we stand in awe of the beauty, power, and complexity of creation, we wonder why God bothers with insignificant humankind. We understand why the Psalmist wrote:
Lord, what is man, that You take knowledge of him?
Or the son of man, that You are mindful of him? (Psalm 144:3).
God esteems us because of his everlasting love for his creation—why he calls us to be salt and to live according to his standards, not the world's.
Therefore, as the elect of God, holy and beloved, put on tender mercies, kindness, humility, meekness, longsuffering; bearing with one another, and forgiving one another … (Colossians 3:12-13a)
God's hierarchical plan of self-actualization of his people is to bring them into a relationship with him, to repair our state of alienation through transformation. Satan, as he did with Adam and Eve, will throw out a complete arsenal to prevent us from experiencing the fullness of God.
READ MORE ABOUT THE BOOK AND THE AUTHOR